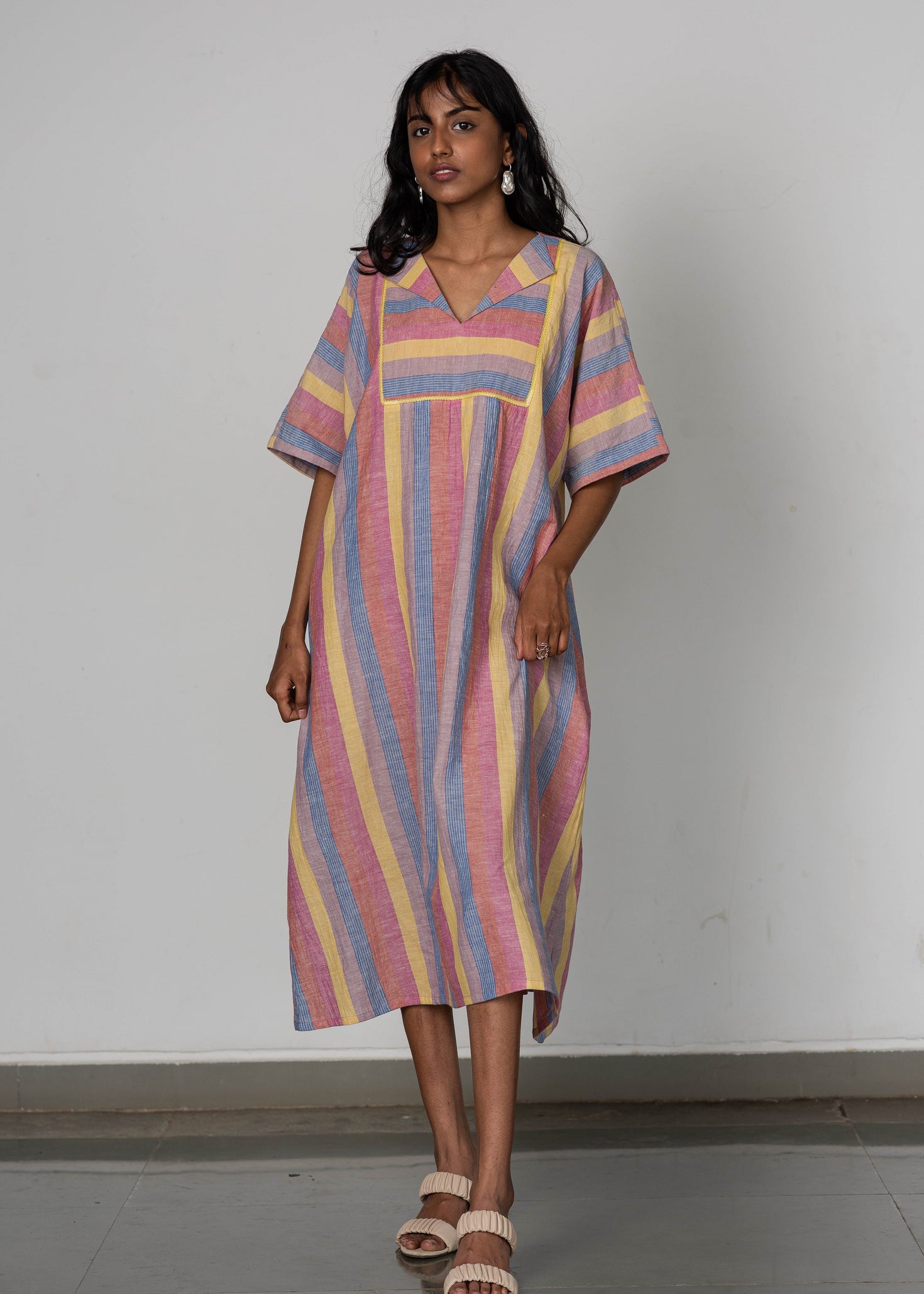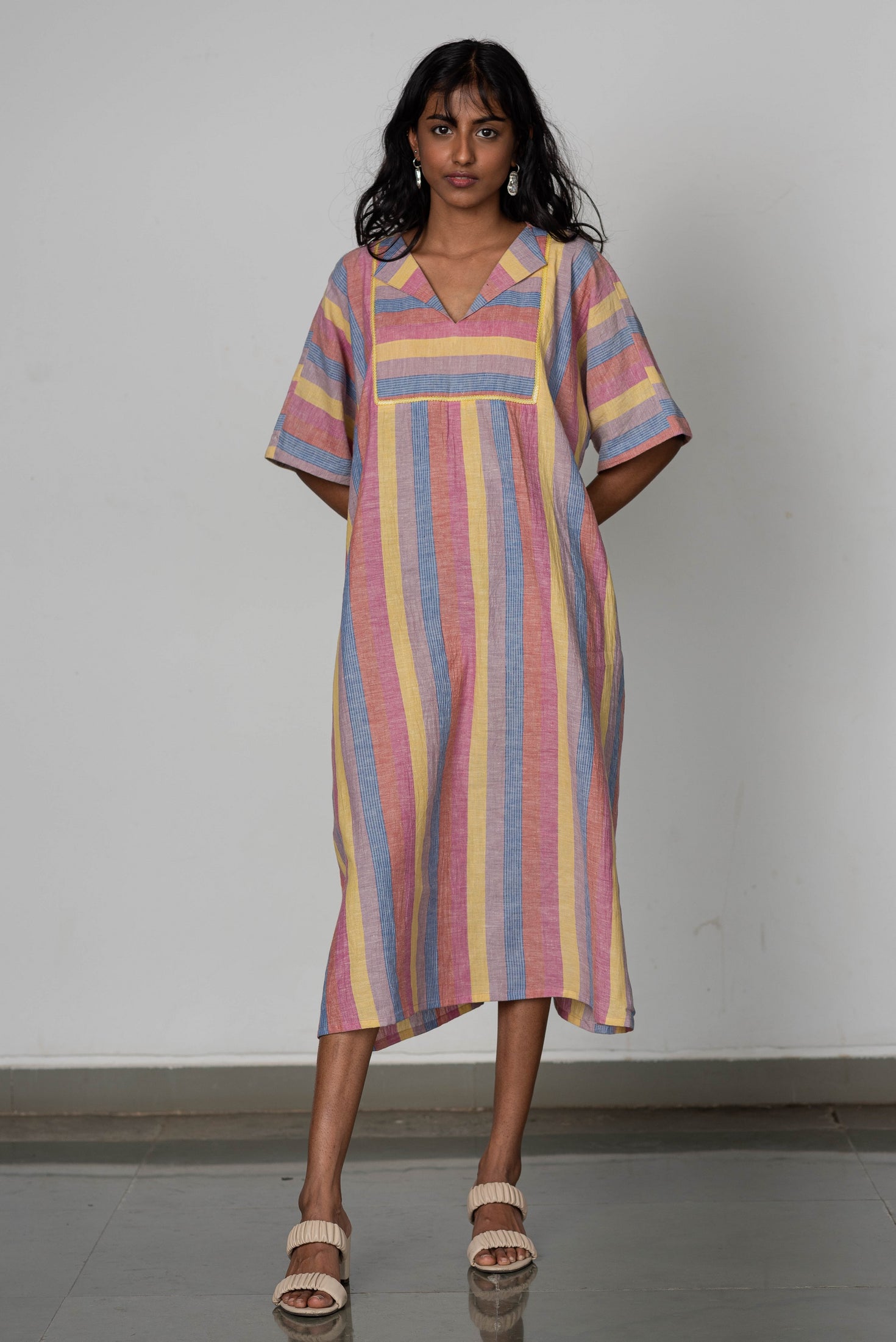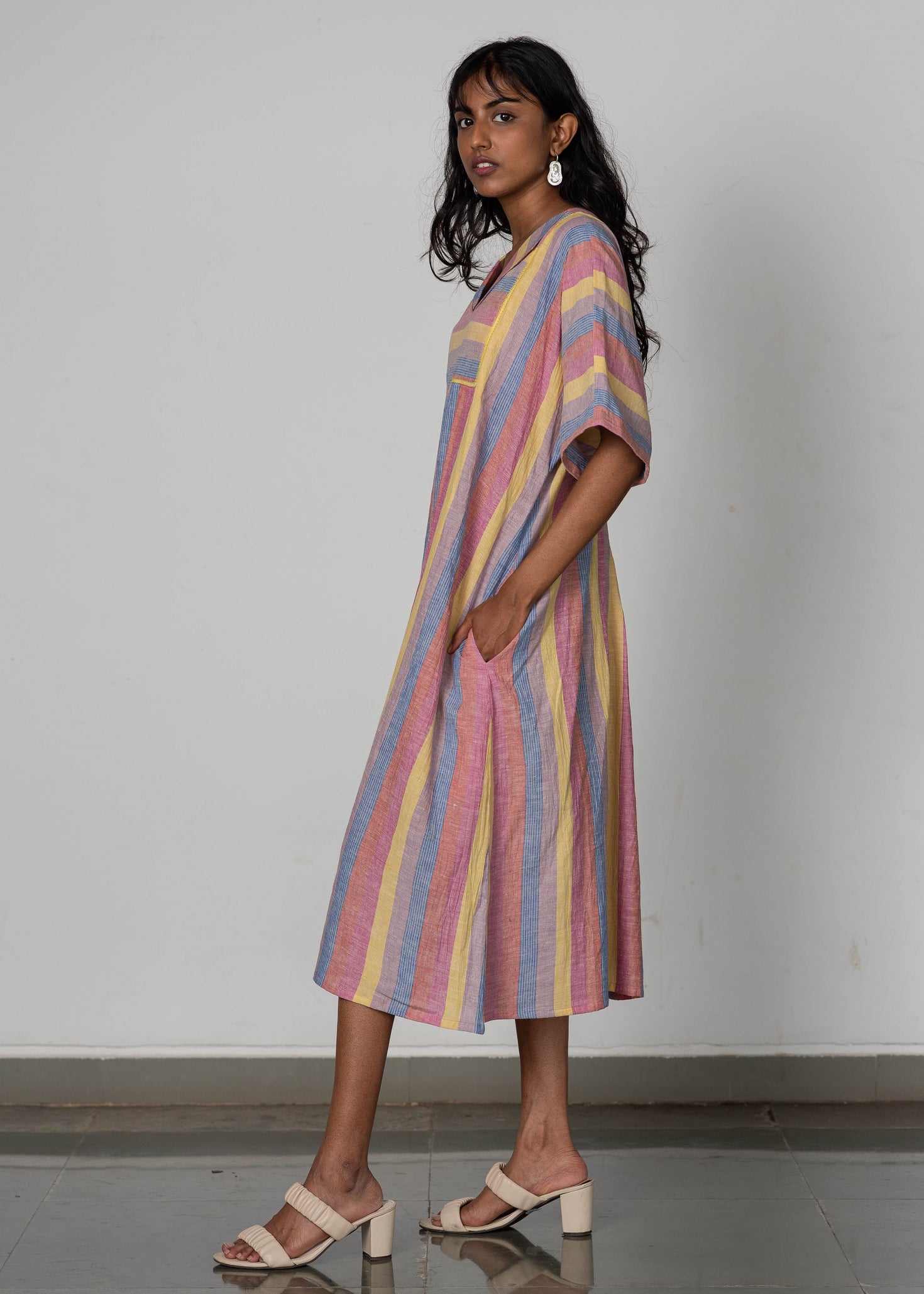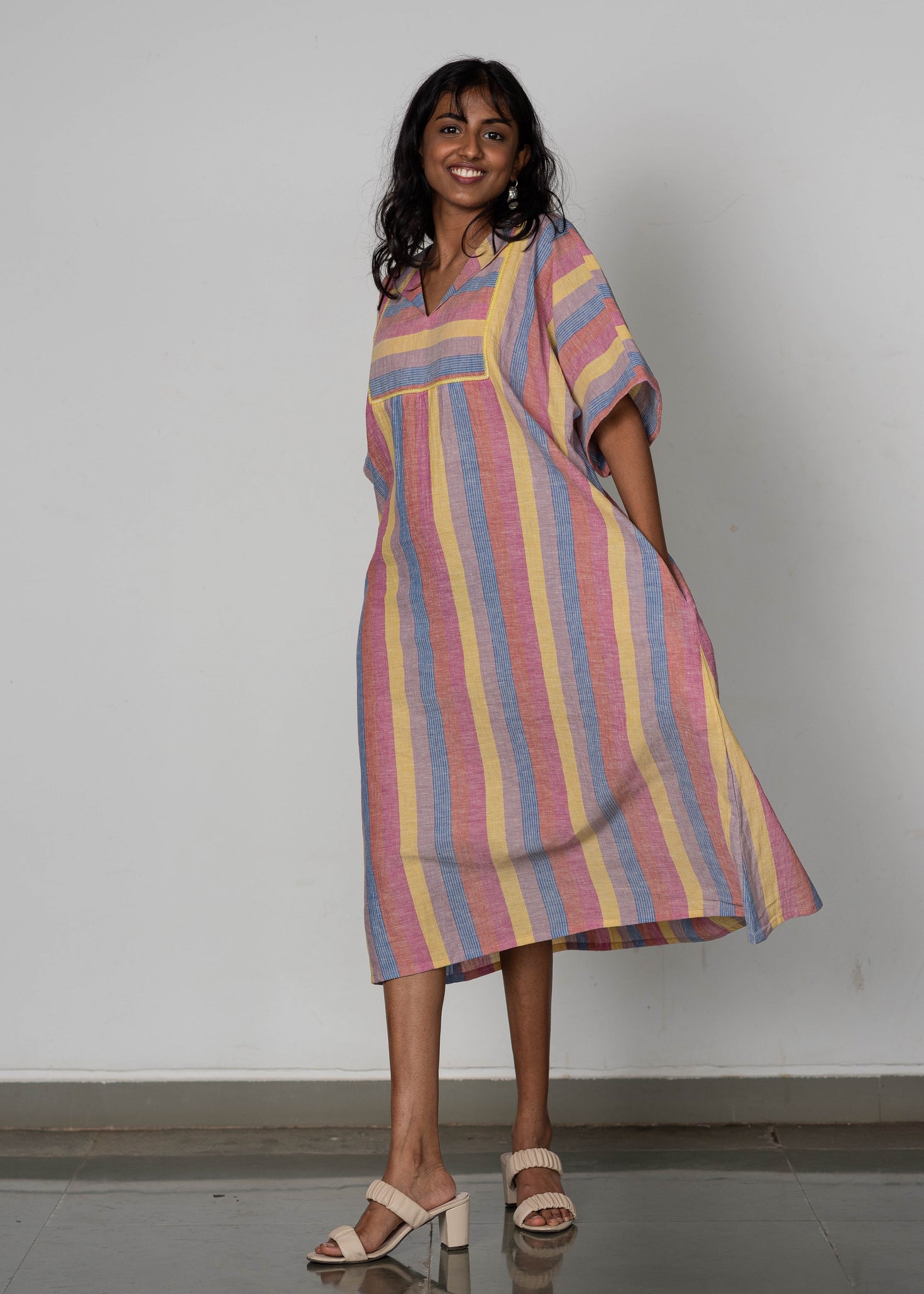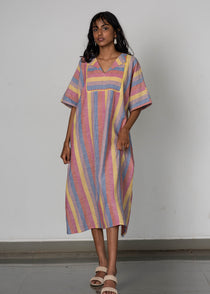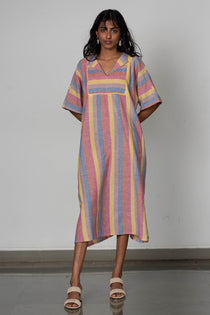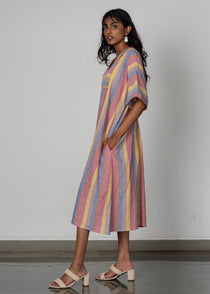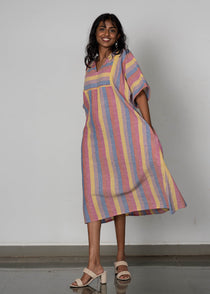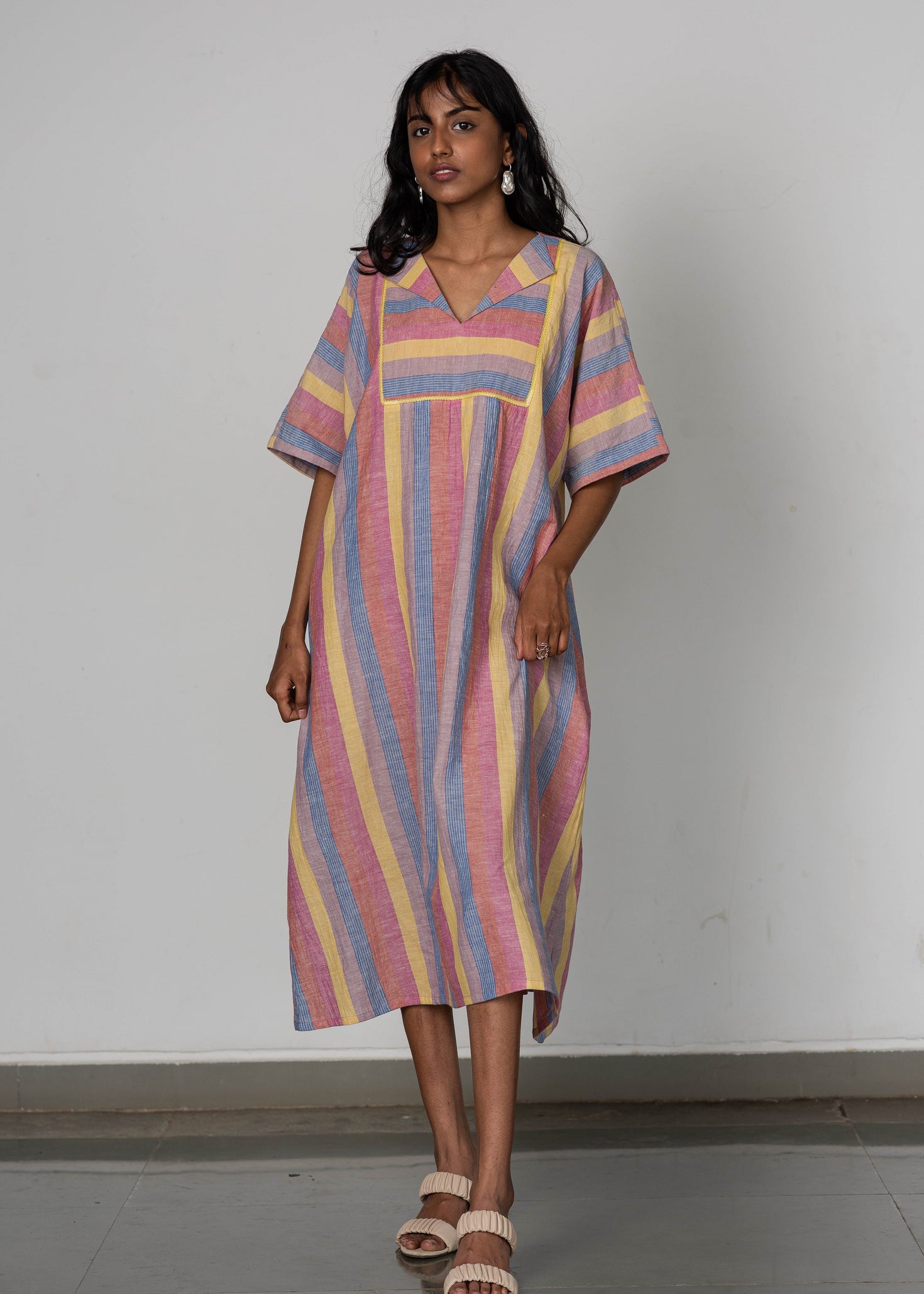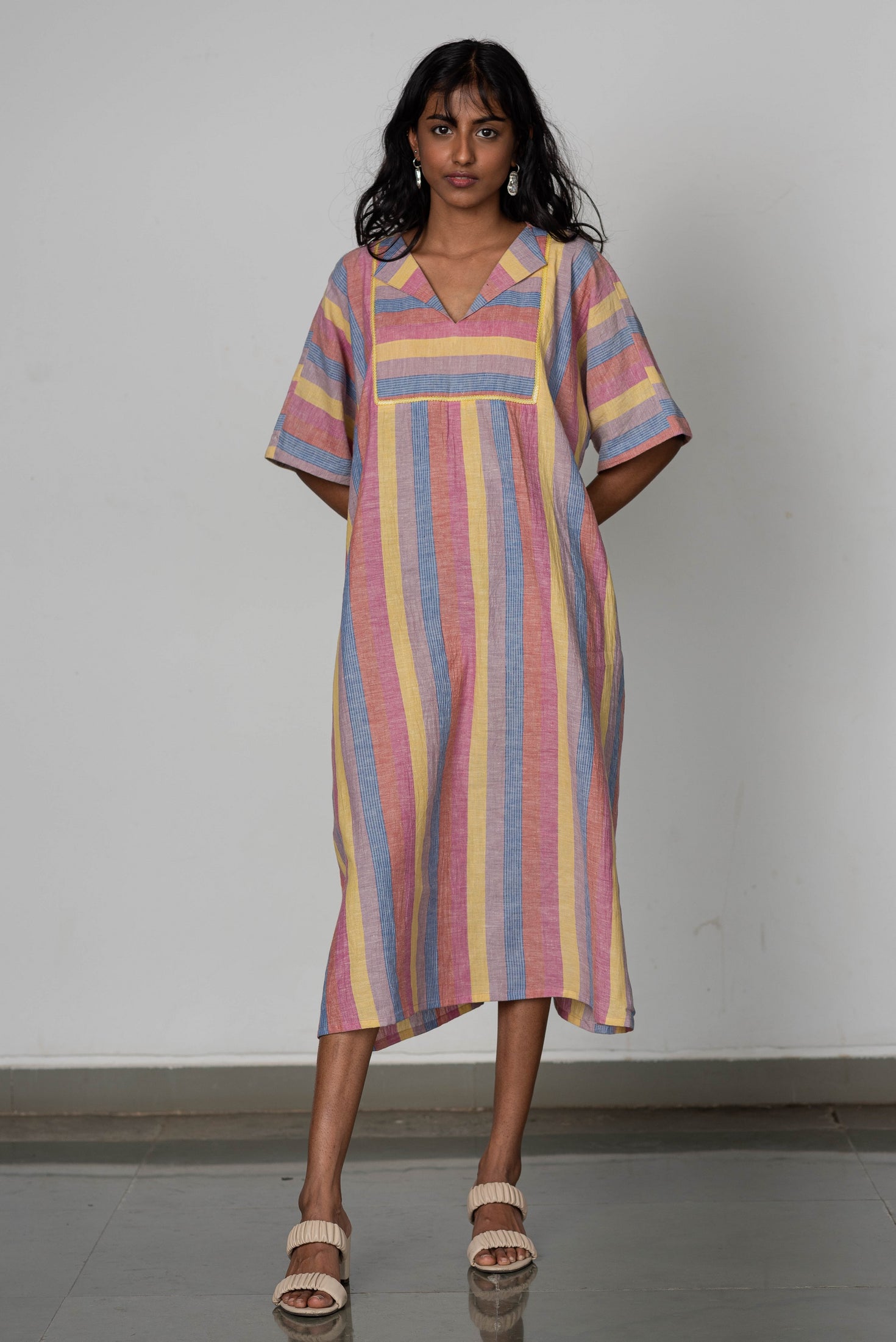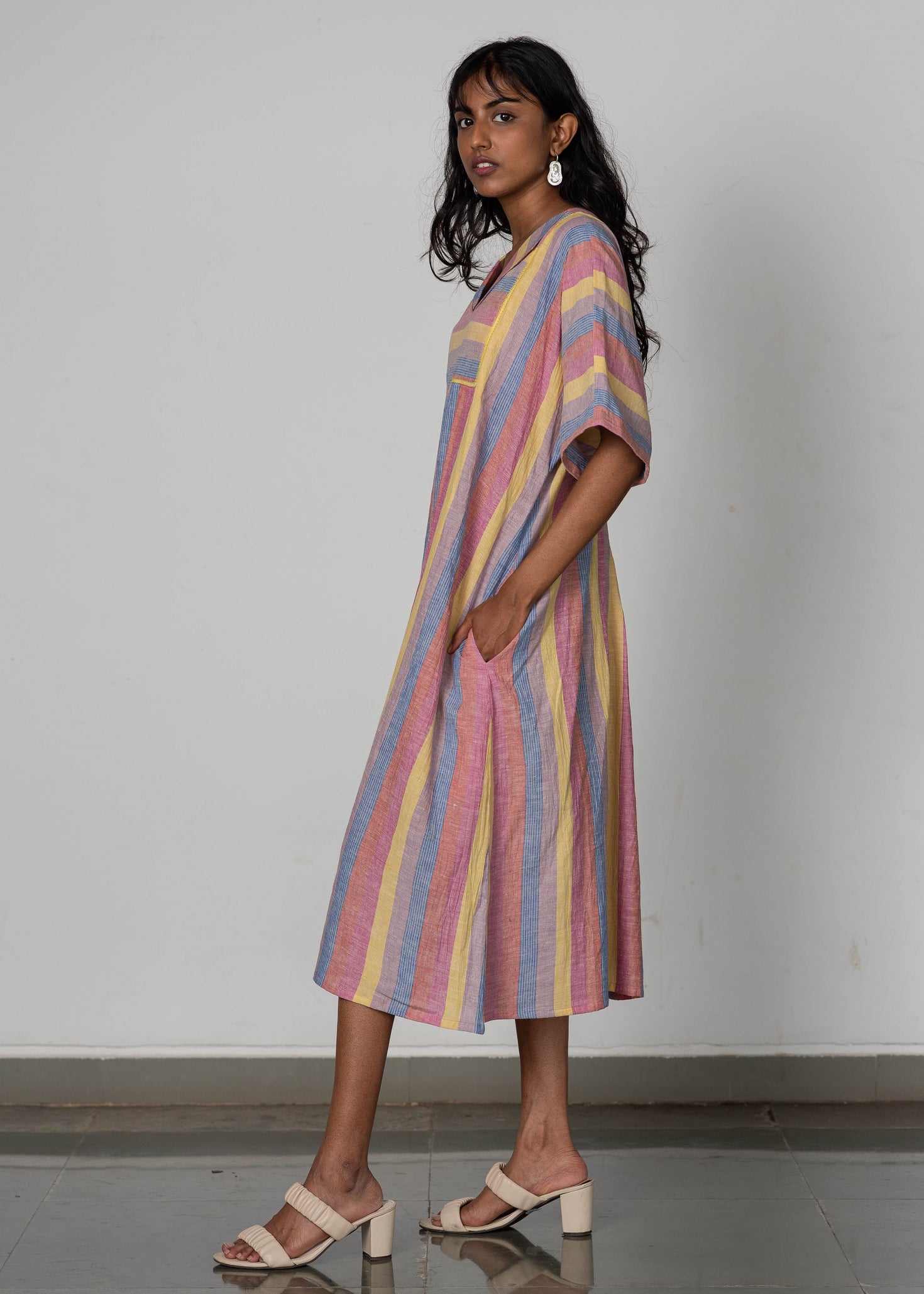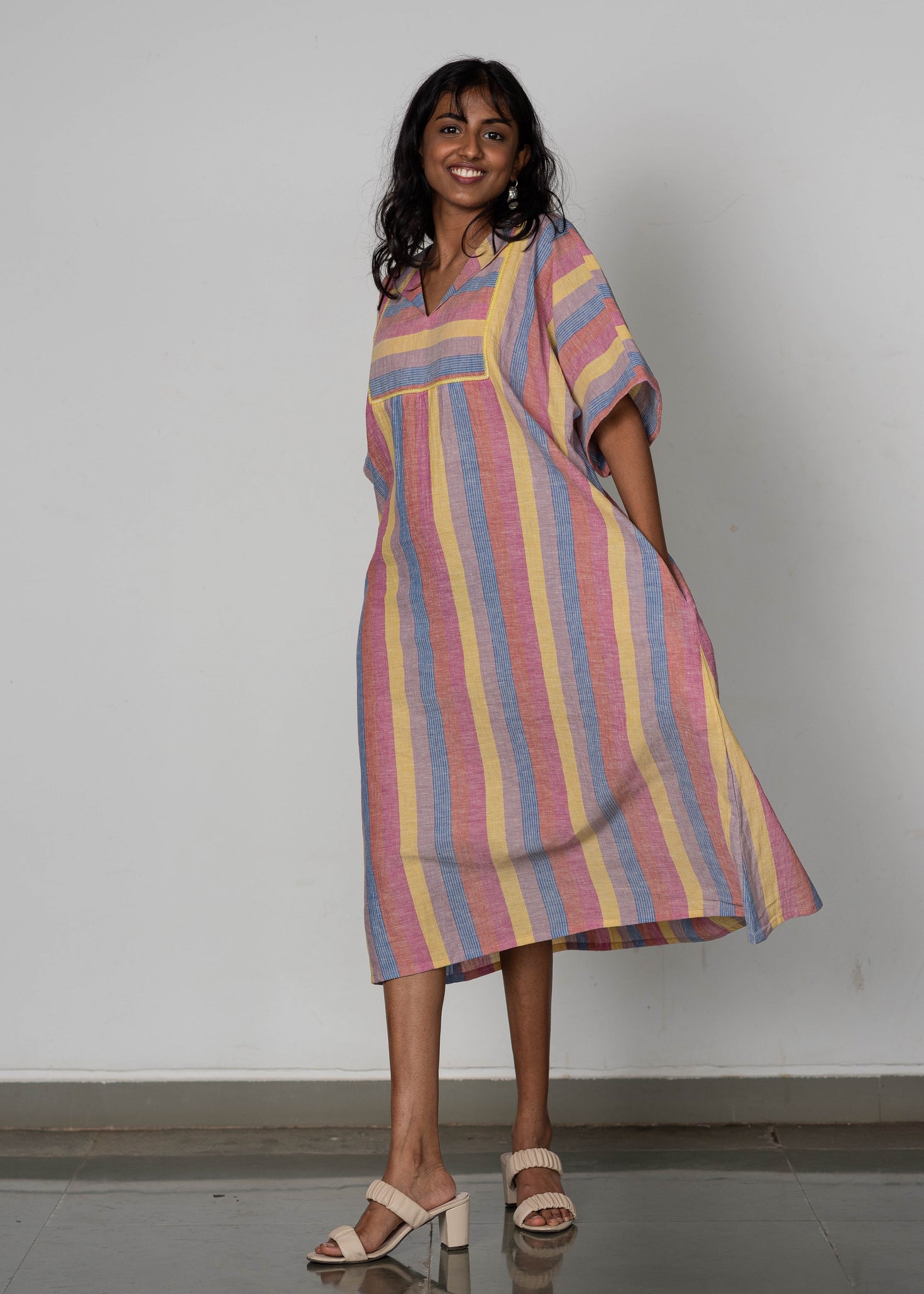 Handwoven, soft and easy-breezy cotton Kaftan in playful stripes.
Autumn Silhouettes:
With this collection, we decided to transfer our serious love affair with stripes, onto handwoven fabric! Playing with zari, zigzag threads and breezy silhouettes, this fresh range of women's apparel takes a deep dive into the beauty in the symmetry and aesthetics of stripes. From jumpsuits, dresses and trousers, we have something for every occassion and mood.
You know what they say - wear stripes of every stripe!
Known as 'tant', the Bengal handloom cotton's hallmark is the use of locally grown cotton, whose handspun yarn adds to the feather-like texture. The simplest of handwoven cotton piece take about 10-12 hours to weave and the more intricate ones can take up to 4-5 days. The designs are drawn by an artist and transcribed onto soft cardboards by perforating them, which are then suspended from the loom.
A labour of love, Roz, is our very own collection of homegrown and handwoven apparel. It has been inspired by the art of surrounding ourselves with things made by hand, on a day-to-day basis.
Our collection has been crafted to suit our daily lives, cherish the beauty of everyday things and celebrate the rich textile heritage of India.
Soft, comfortable, handwoven casual wear woven by artisans from different clusters of India - we want handwoven to become an integral part of our daily lives.
Gently hand wash separately in cold water. Dark colours may bleed.
Every piece is designed and crafted by hand. Any unevenness in texture or embroidery is not a defect, but a characteristic of the handwoven product and a part of the process, that makes it unique.
We do not mass produce our clothes- each piece is specially tailored for you. We will dispatch your box of happiness within 5- 15 days of your order being placed.
Product Color May Slightly Vary Due to Photographic Lighting Sources or Your Monitor Settings
You may also like