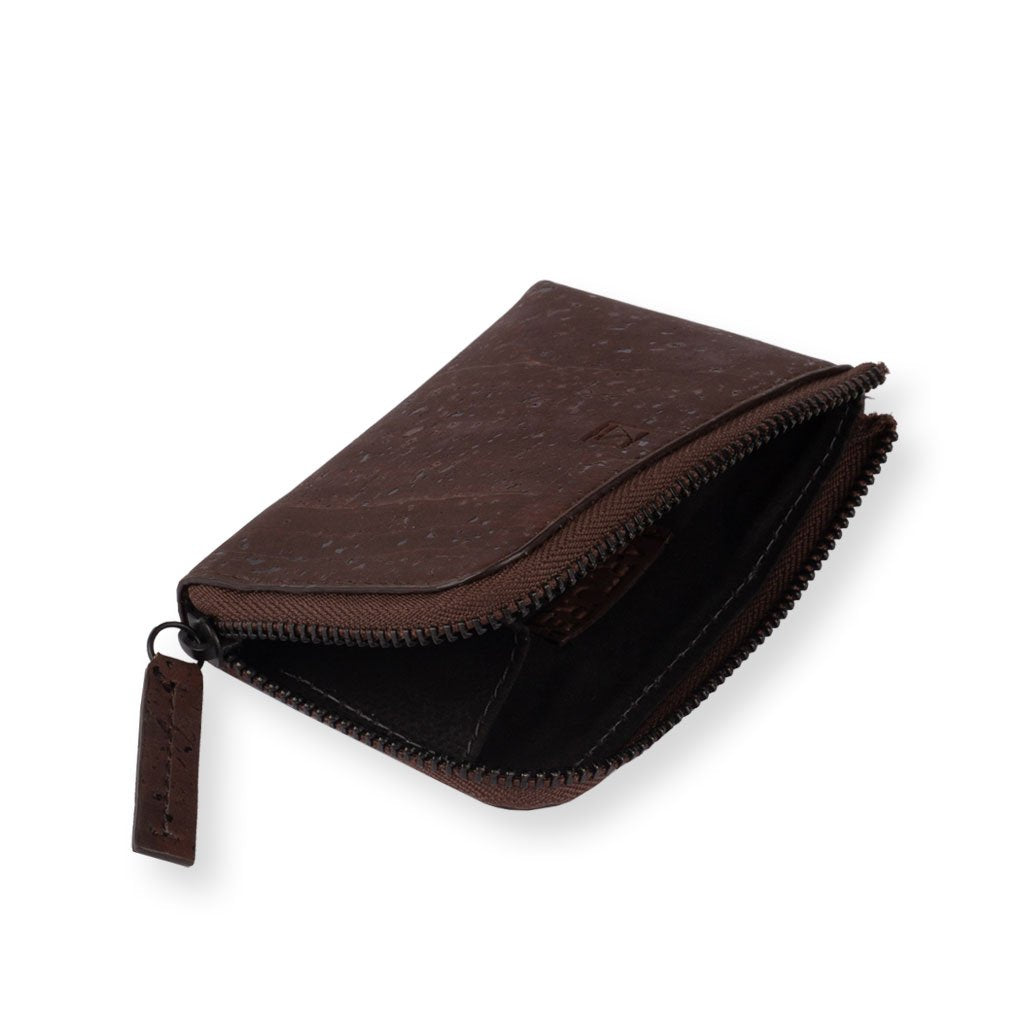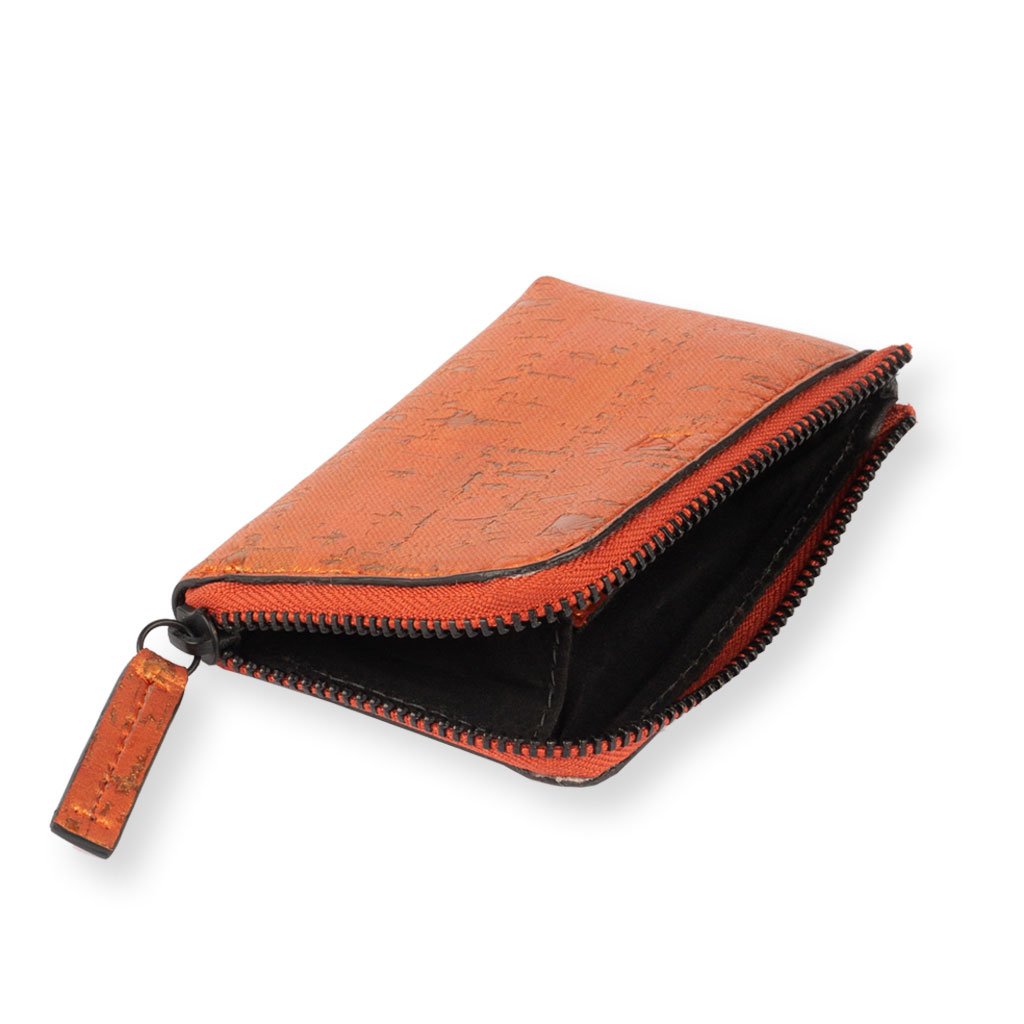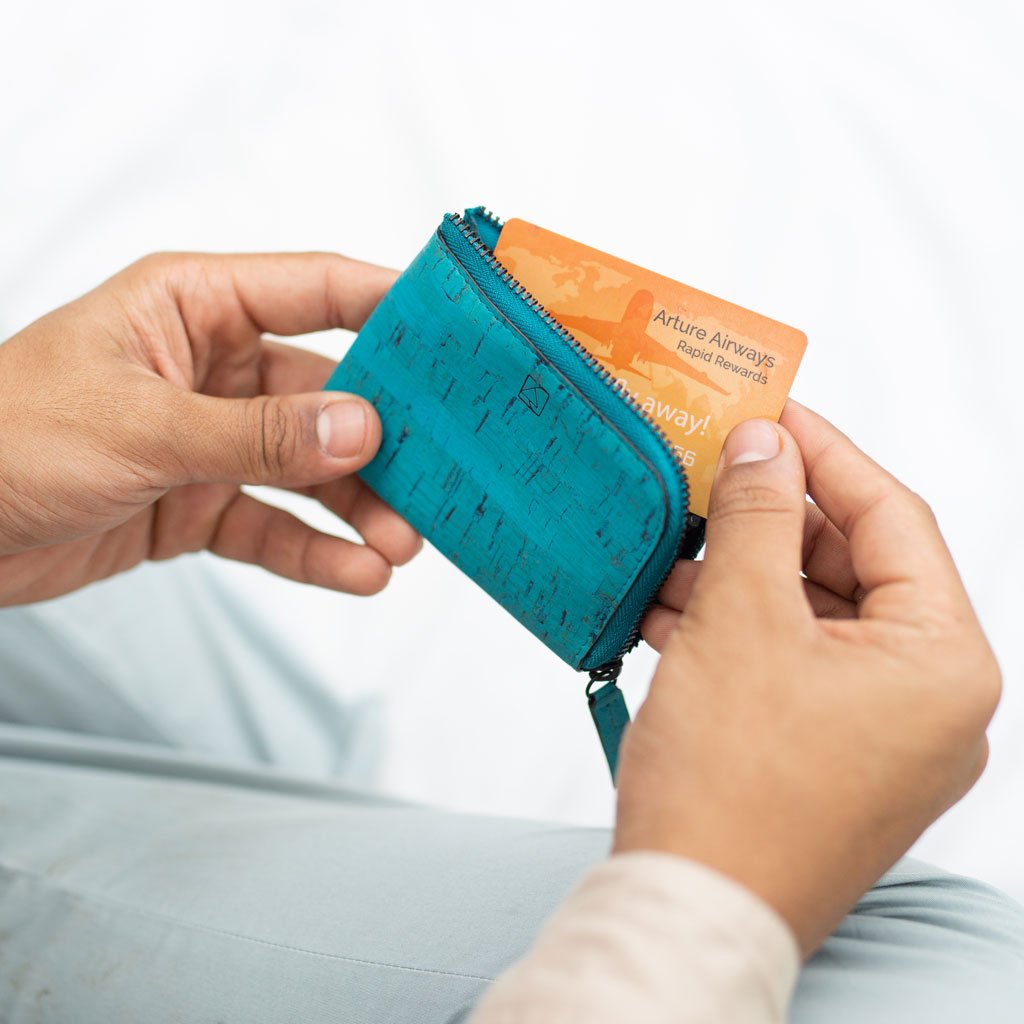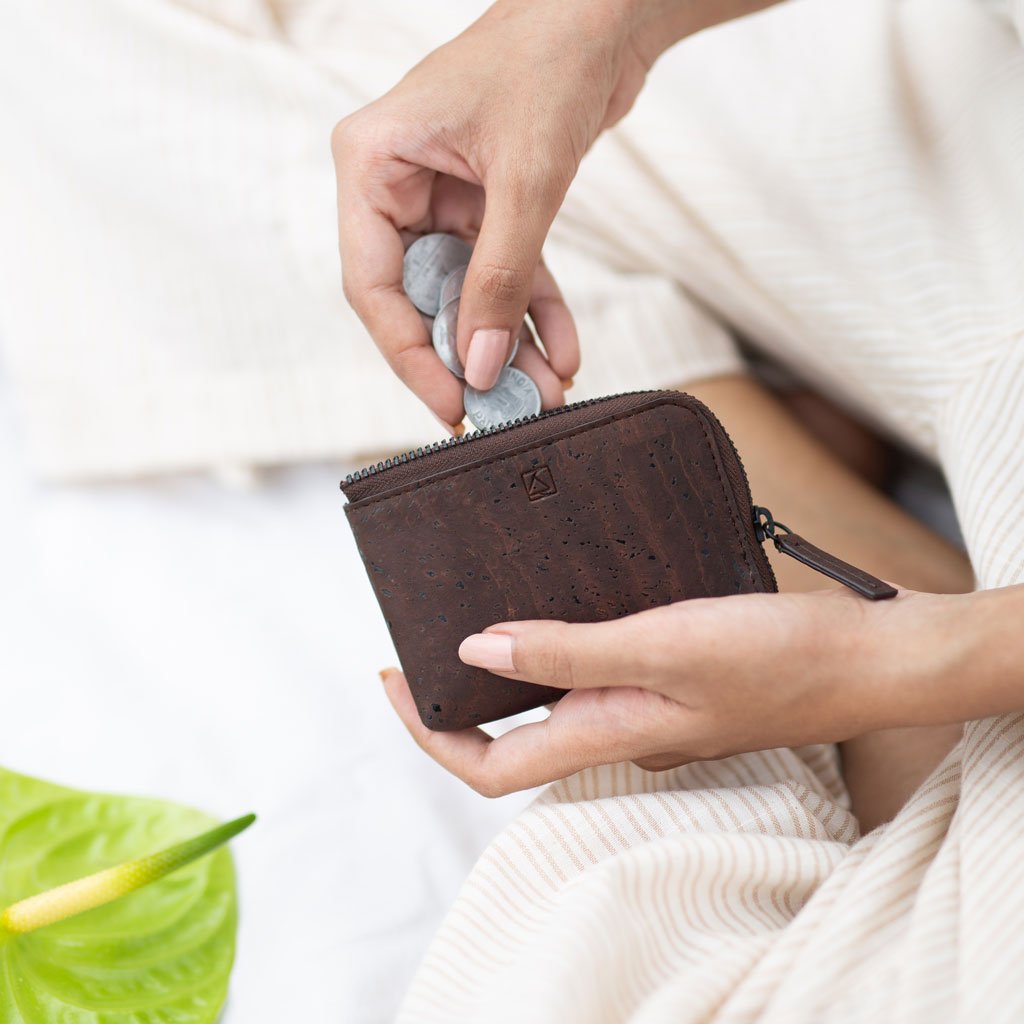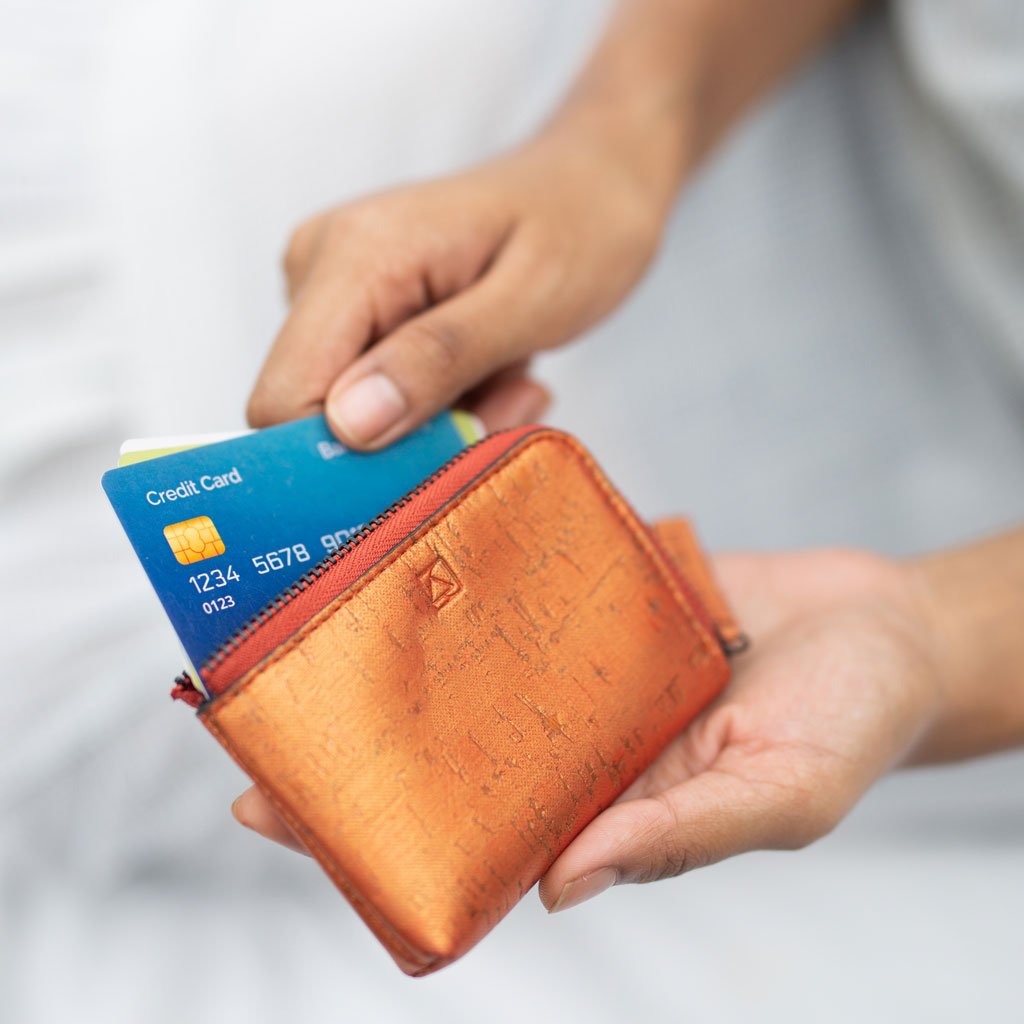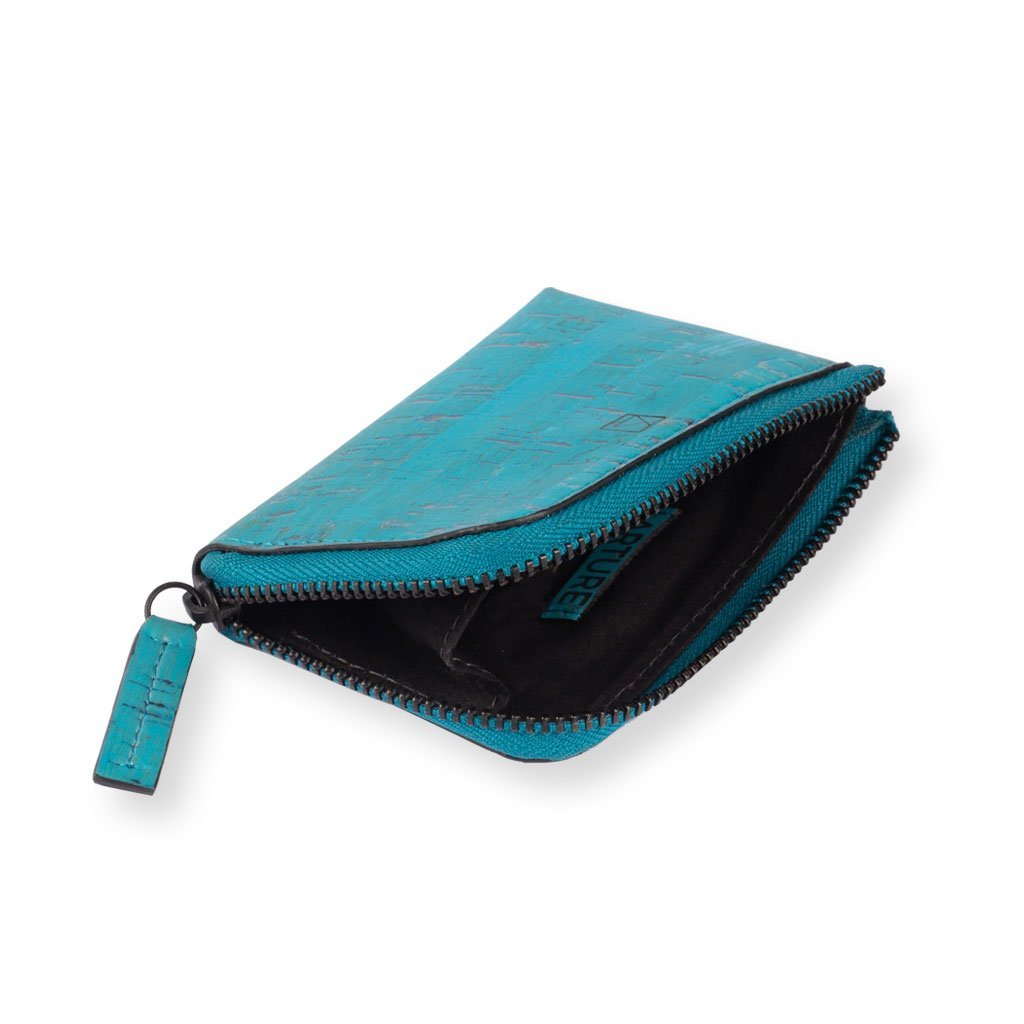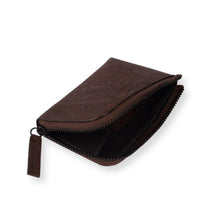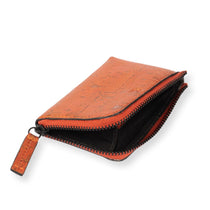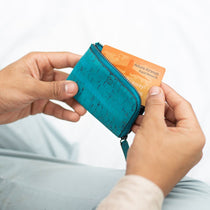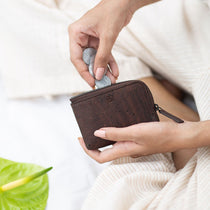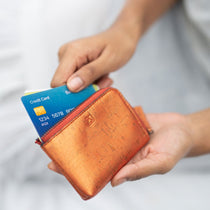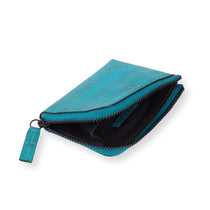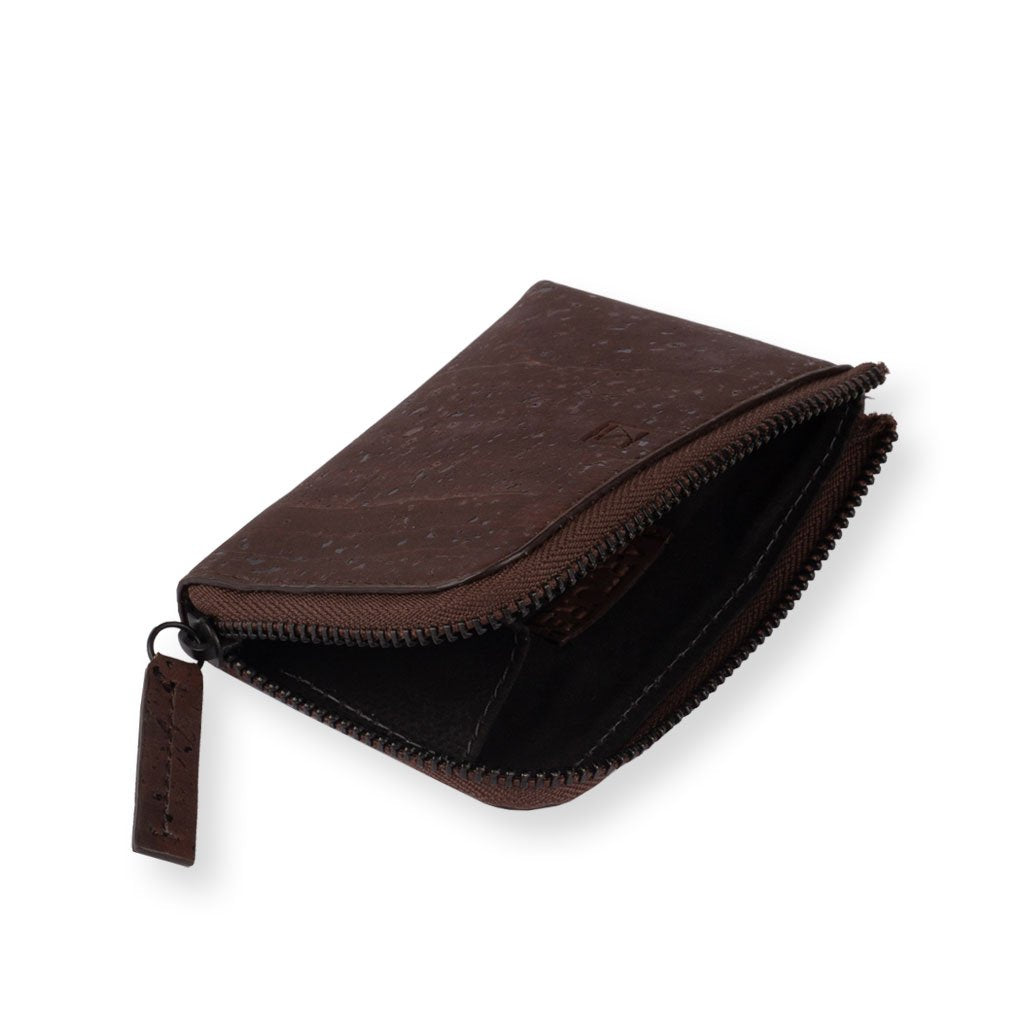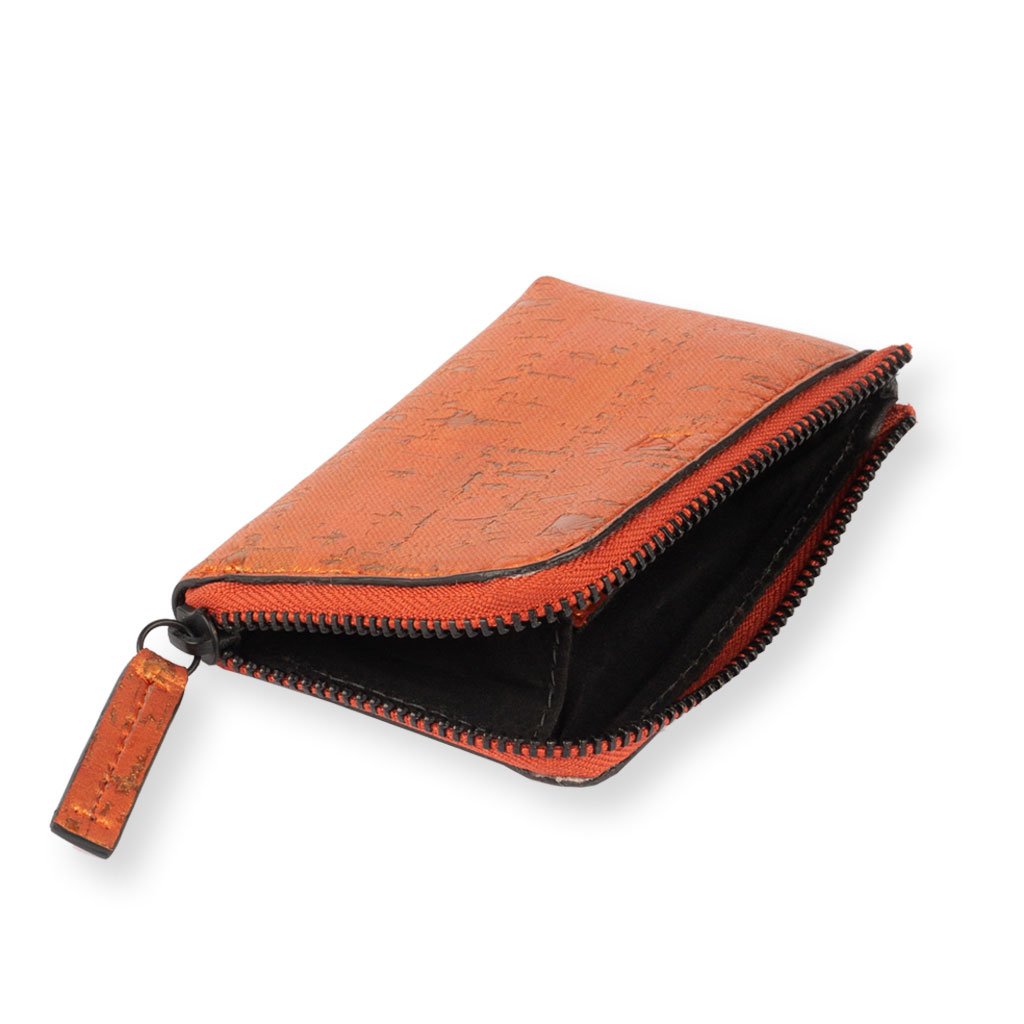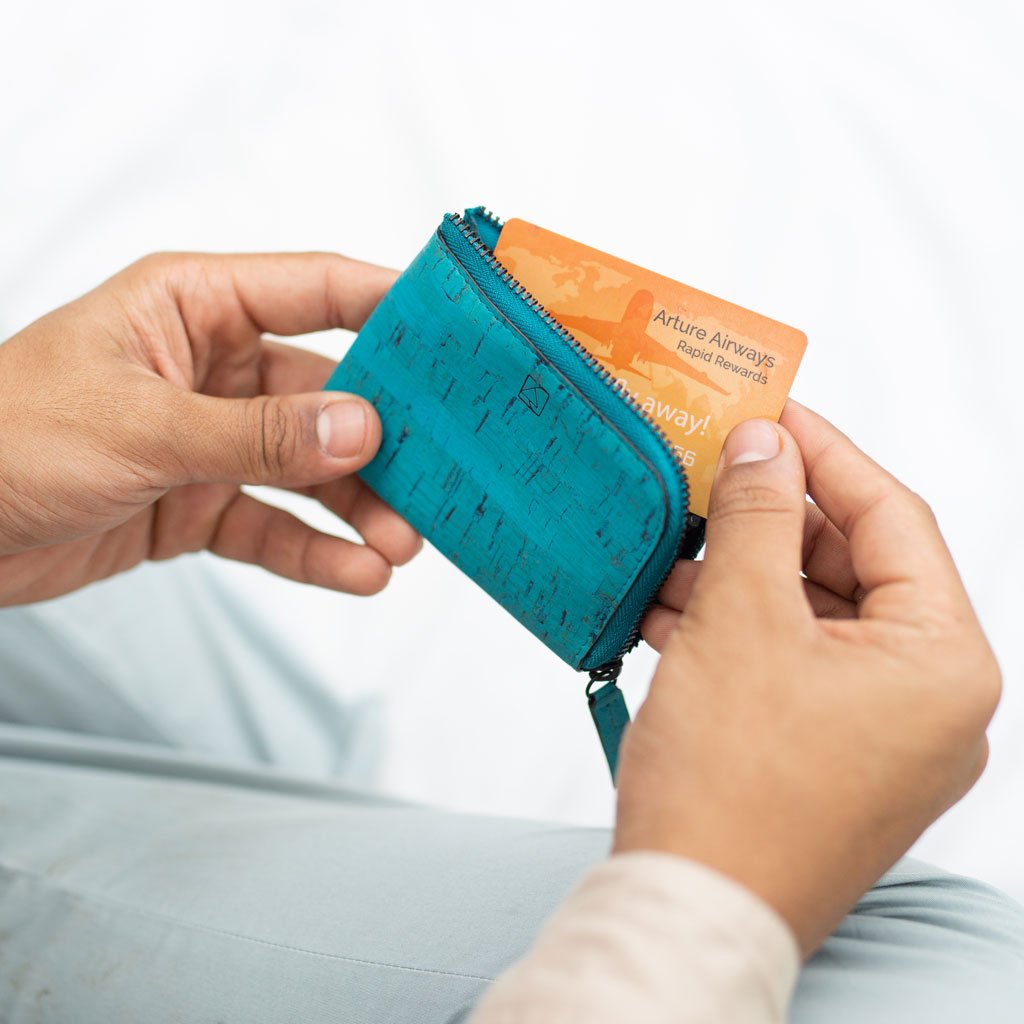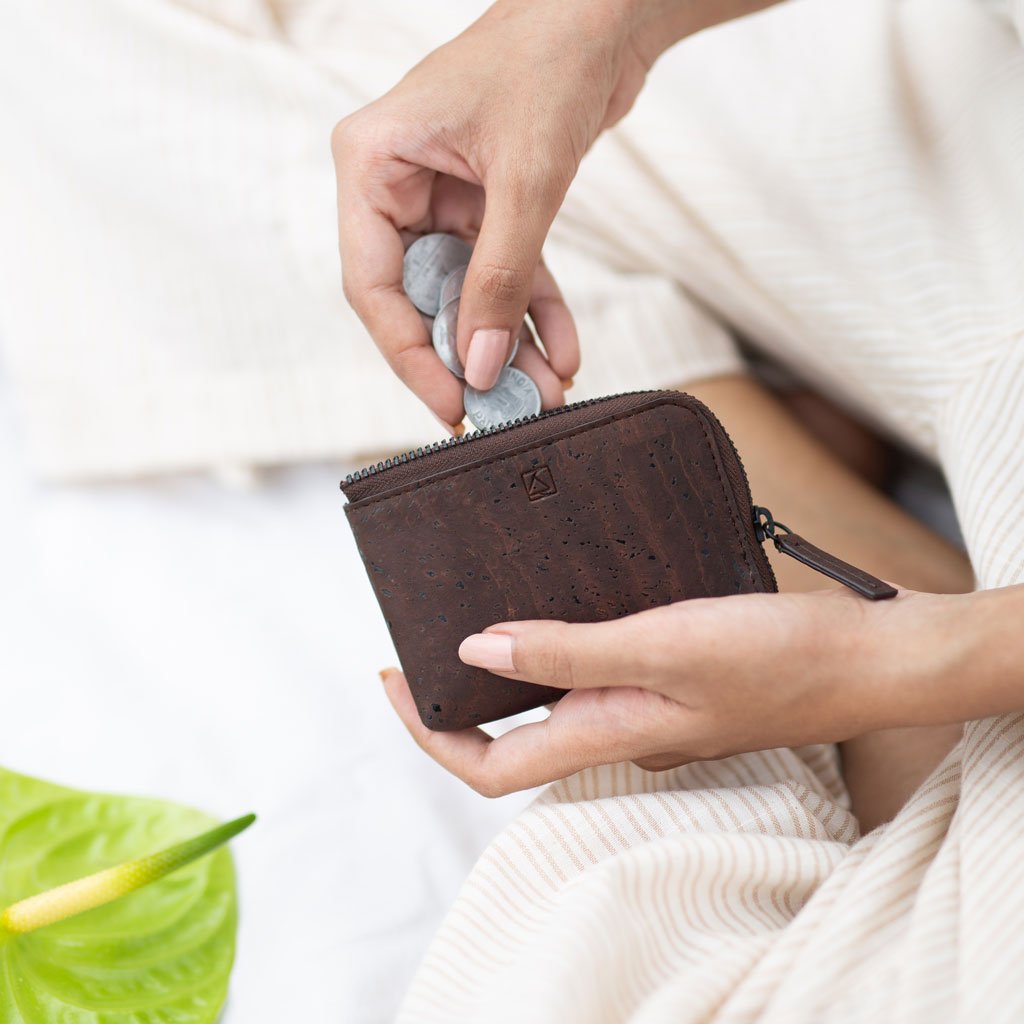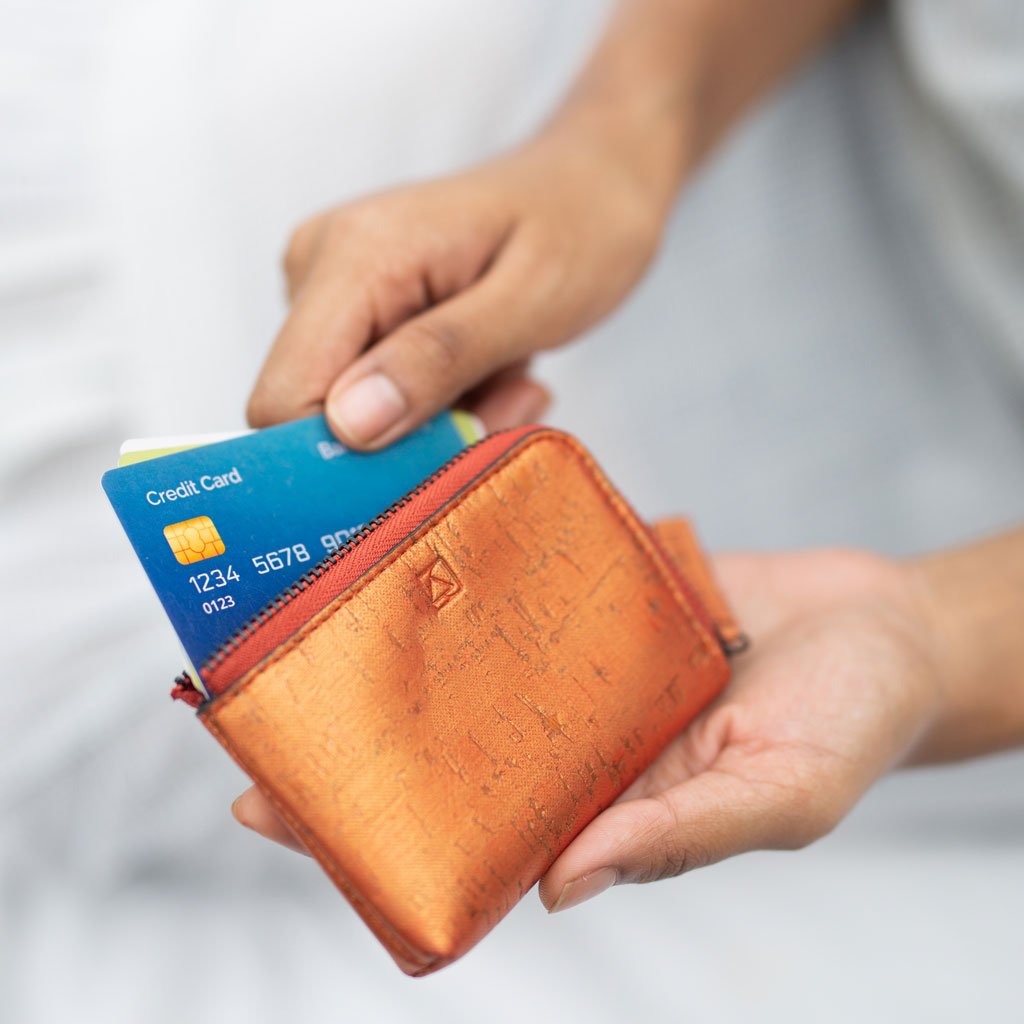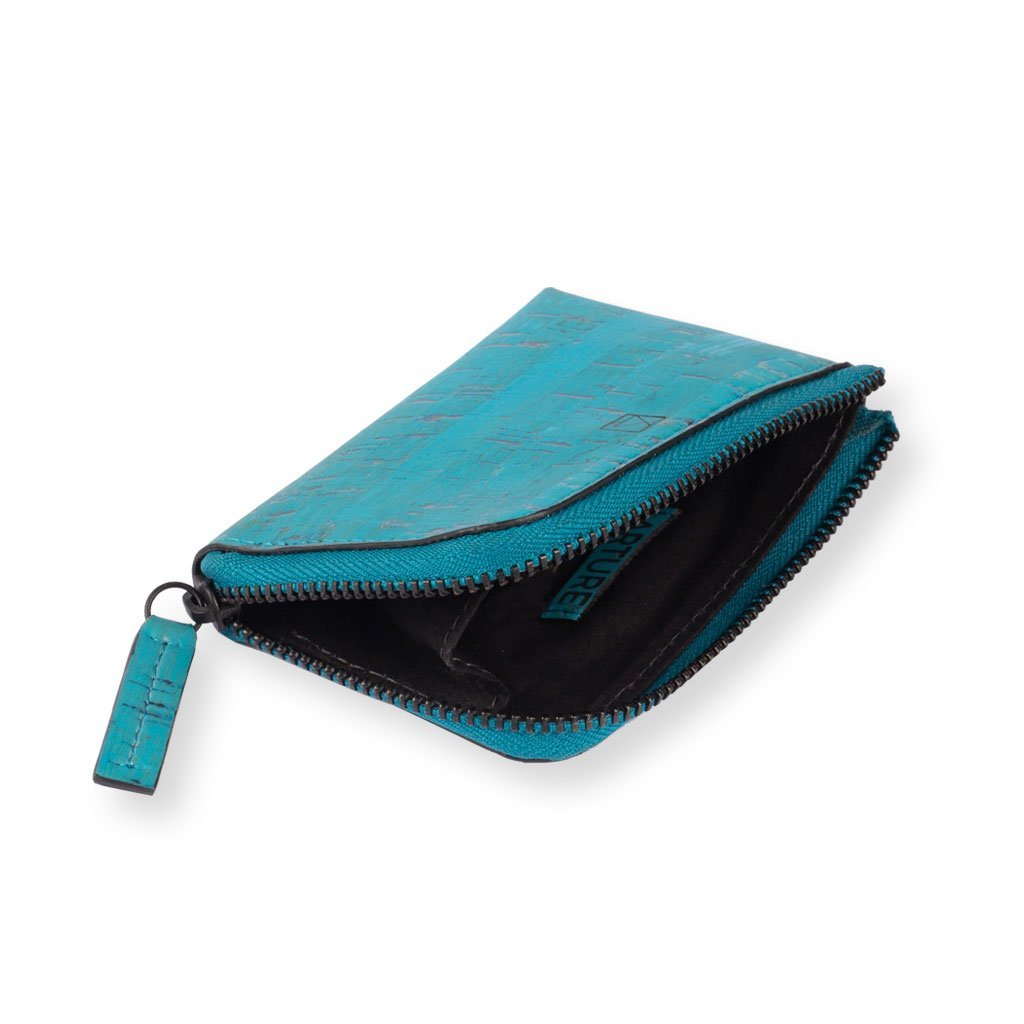 A zip-up pouch that comes with space for cash, cards and a sim-card slot. The central space fits keys,coins, bills, and your other essentials. Aki has enough room for it all and takes no room at all.
This pouch can hold up to 8 credit cards and folded notes comfortably.
Made with cork, banana plant fibre and other zero waste material, Go Native's accessories are designed to be bio-degradable, zero waste and compostable.
One of the best alternatives to leather and plastic, cork is 100% biodegradable, recyclable, renewable and natural.
Fashion Industry's need for raw materials and labour intensive processes, leads to high carbon emissions.
A Zero Waste Approach for your accessories to systematically avoid and eliminate the volume & toxicity of waste and conserve resources, without burning/burying them.
Right from the beginning, Arture sources 100% natural materials. Nature is the procurement officer. They derive raw materials, that is, plant-based fabrics from where they are naturally grown and harvested. Next, they make the best use of these materials. They design with minimalism, functionality and sustainability in mind.
Less is more when we're taking from the environment.
Cork is a pretty low maintenance material. It's waterproof, anti-fungal, and remains unaffected by moisture and humidity, leaving you very little to worry about. Whenever your product gets dusty, wipe it with a damp cloth. Like any material, light colours in cork too, may attract dust over time but nothing a simple wash with a mild cleansing solution can't fix.
Please note : The textured fabric is extra beautiful because every bit of the material is 100% unique. There will be variations in texture and pattern from what you see in the images.
Your order will be shipped in 15 working days.
You may also like