Organic Cotton Purple Trouser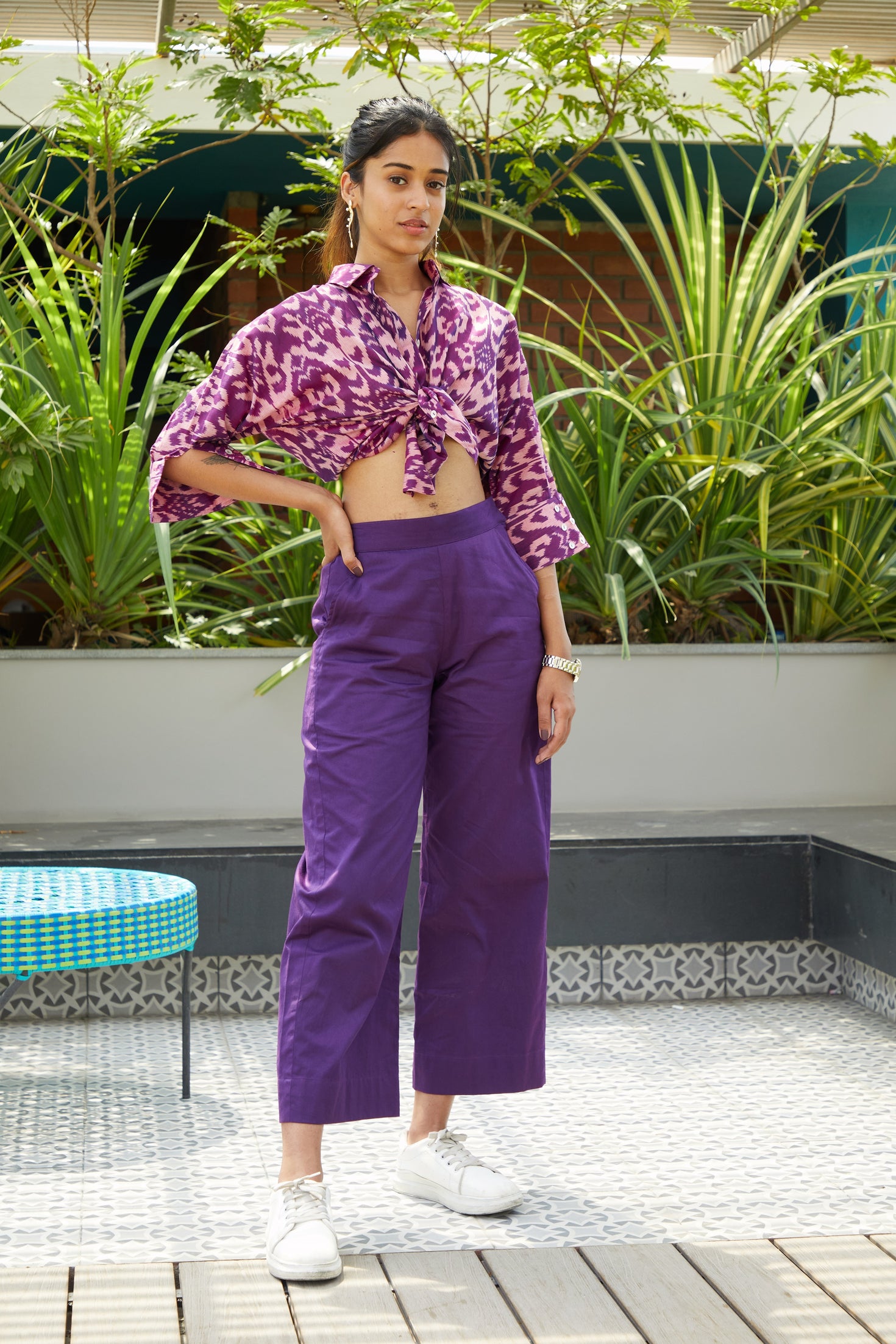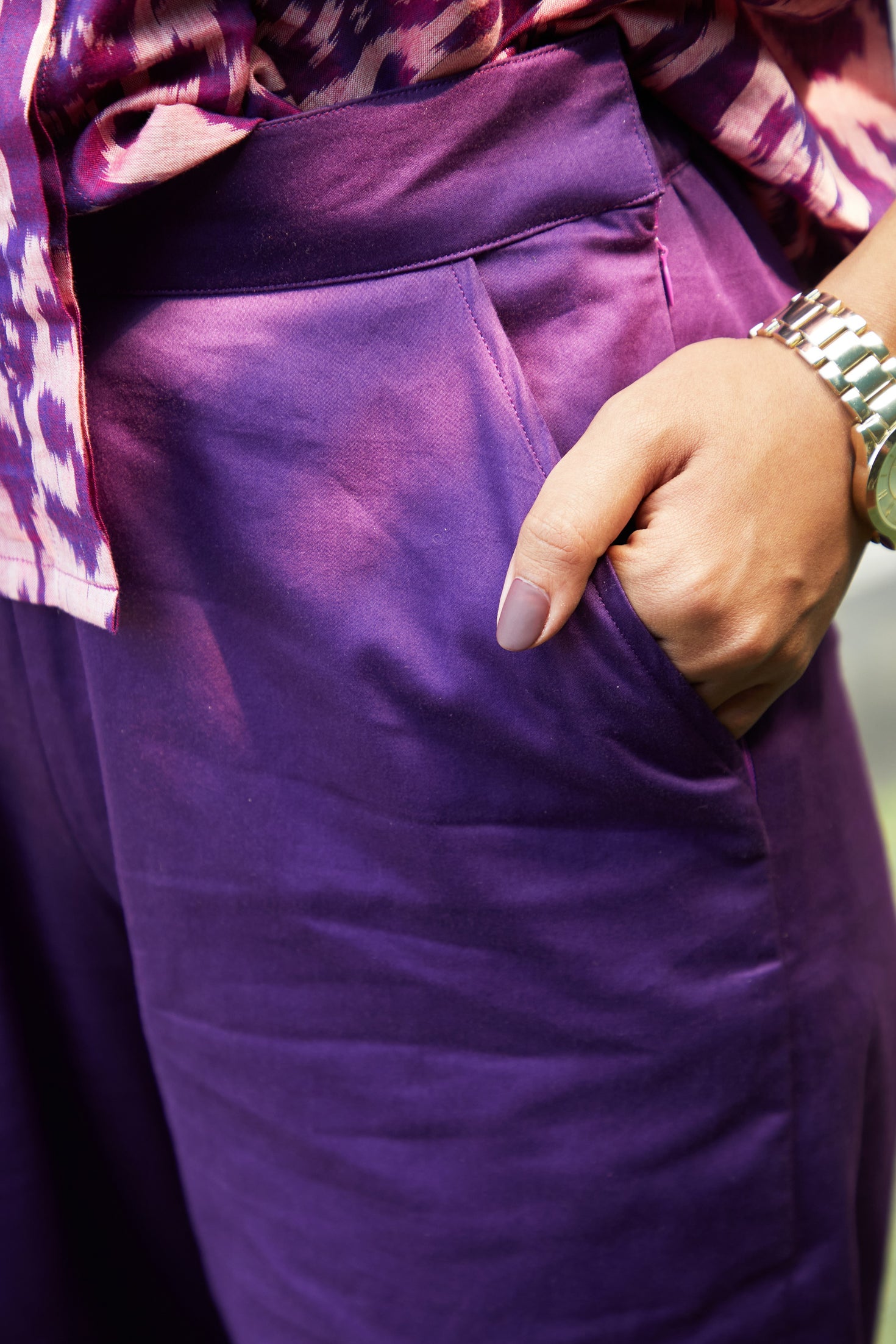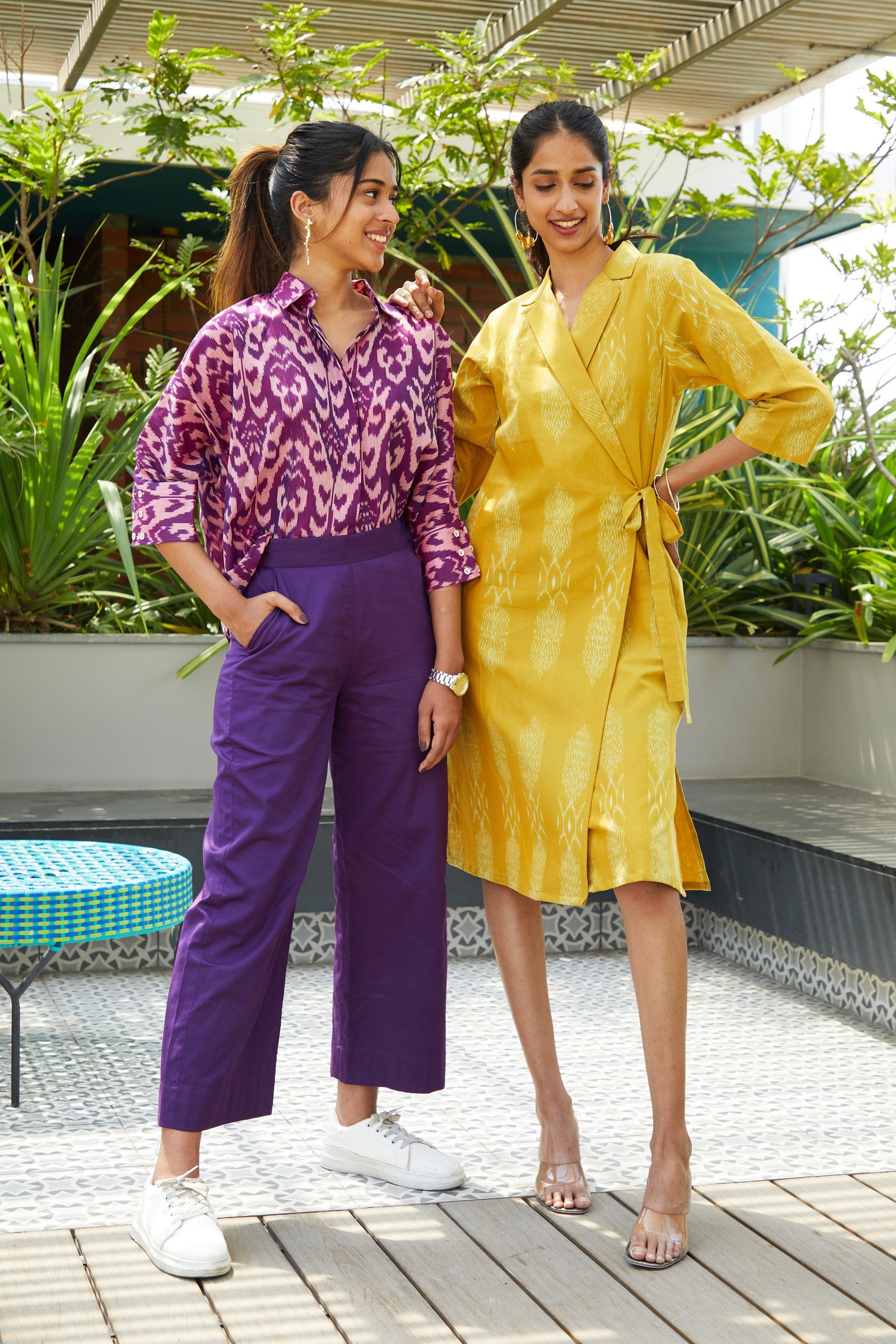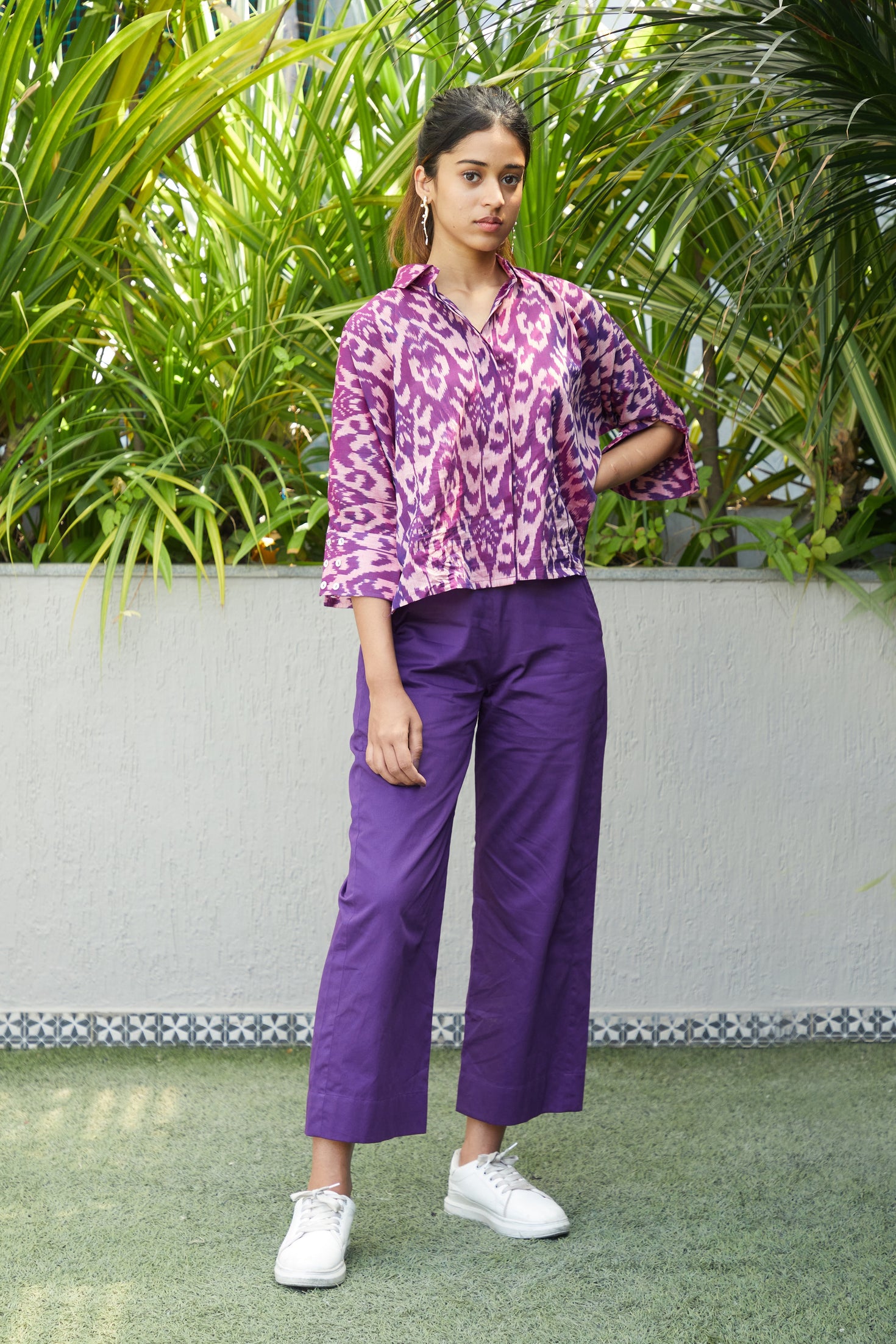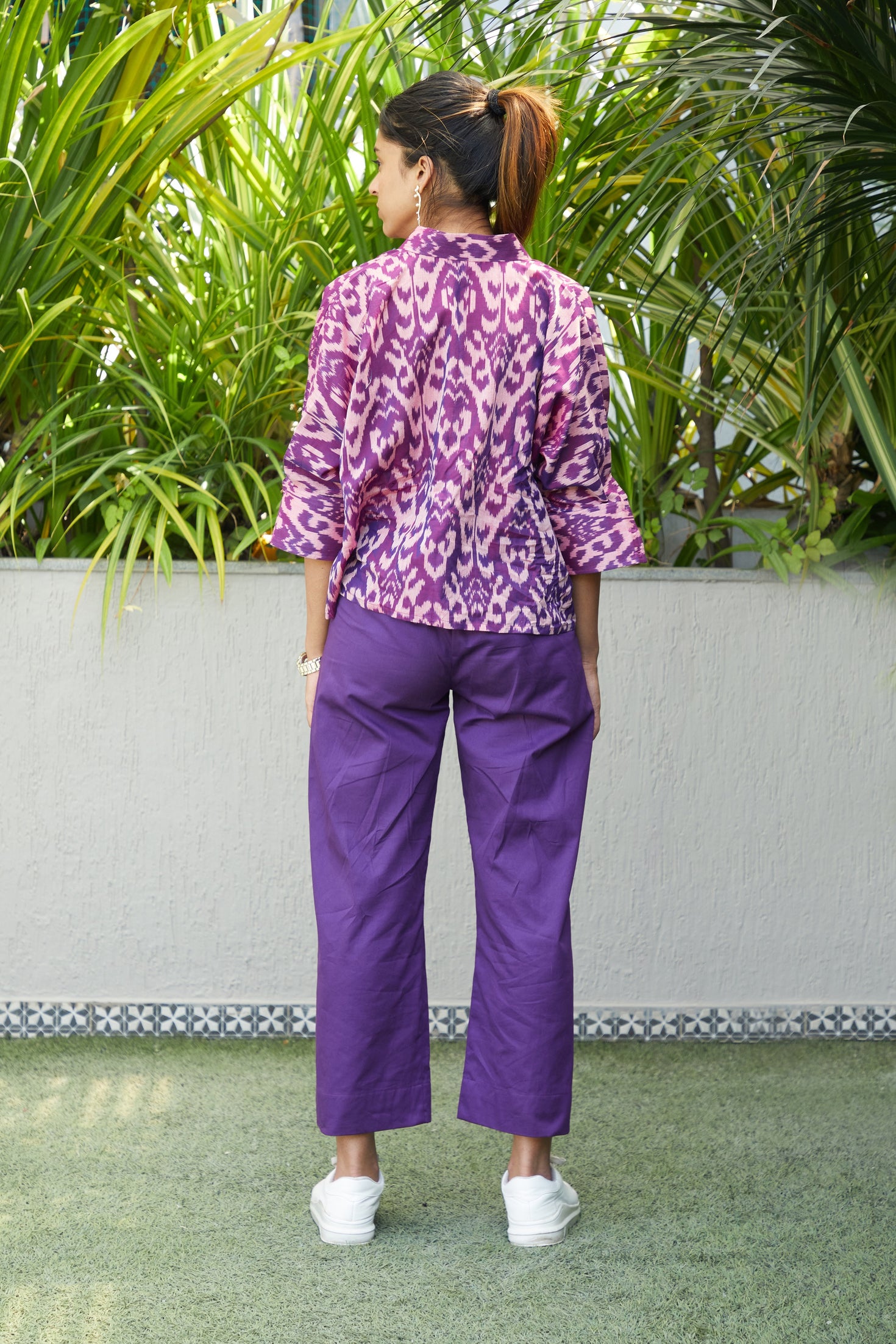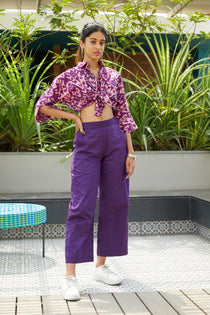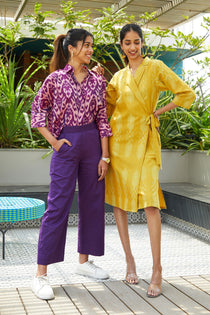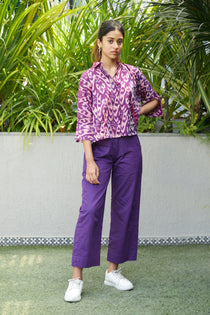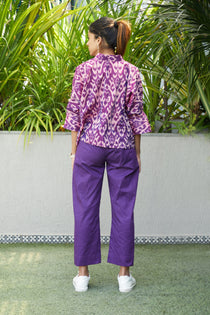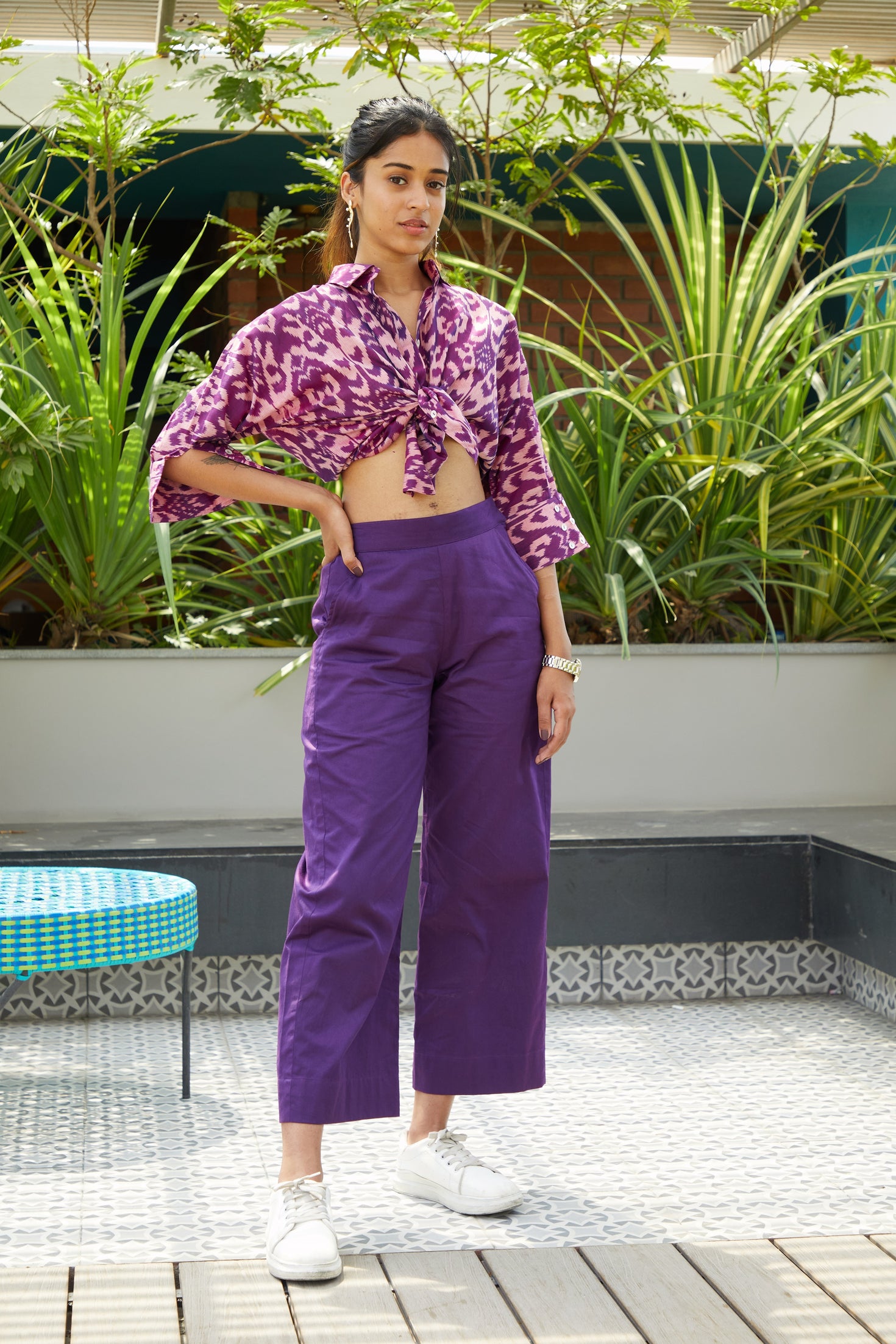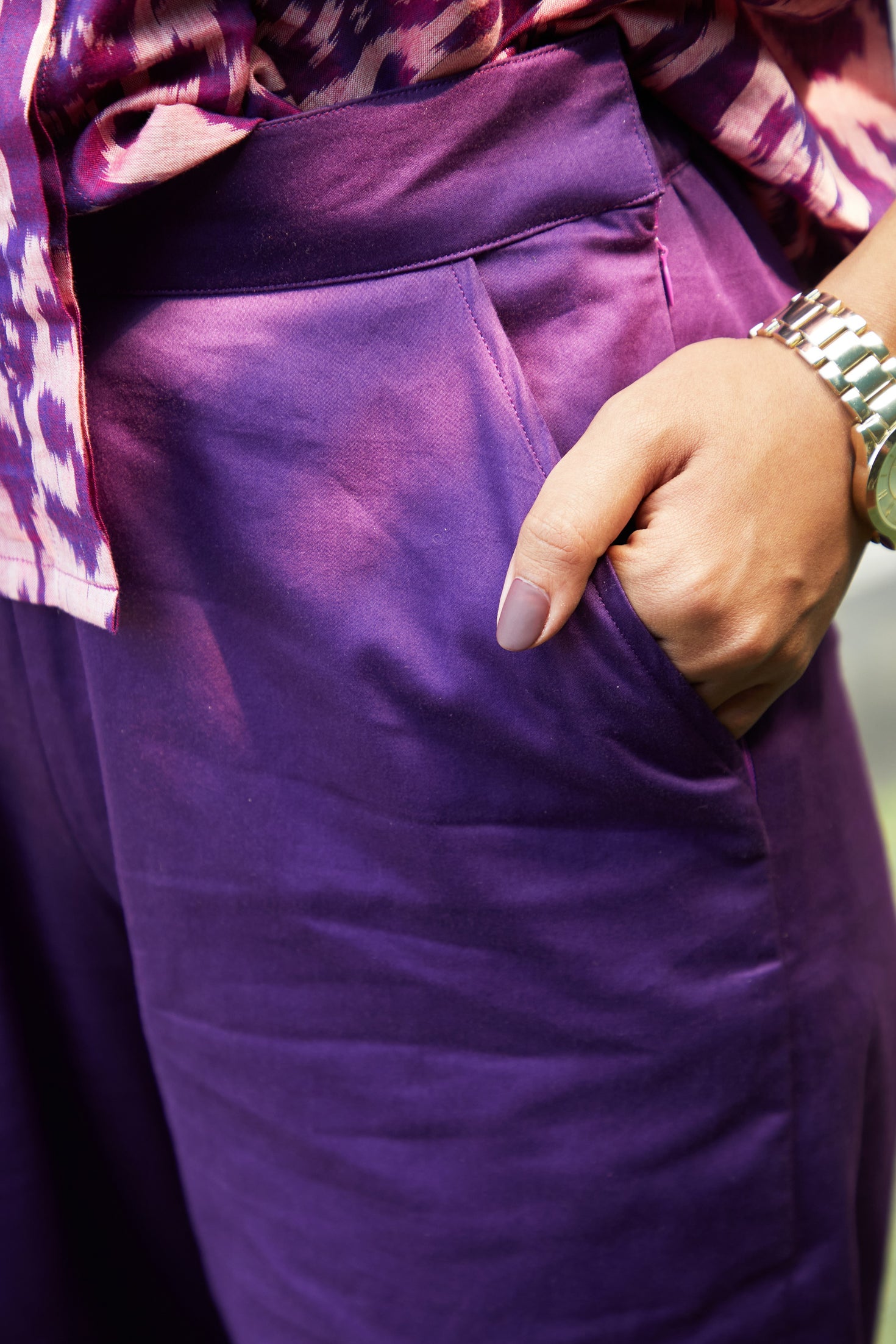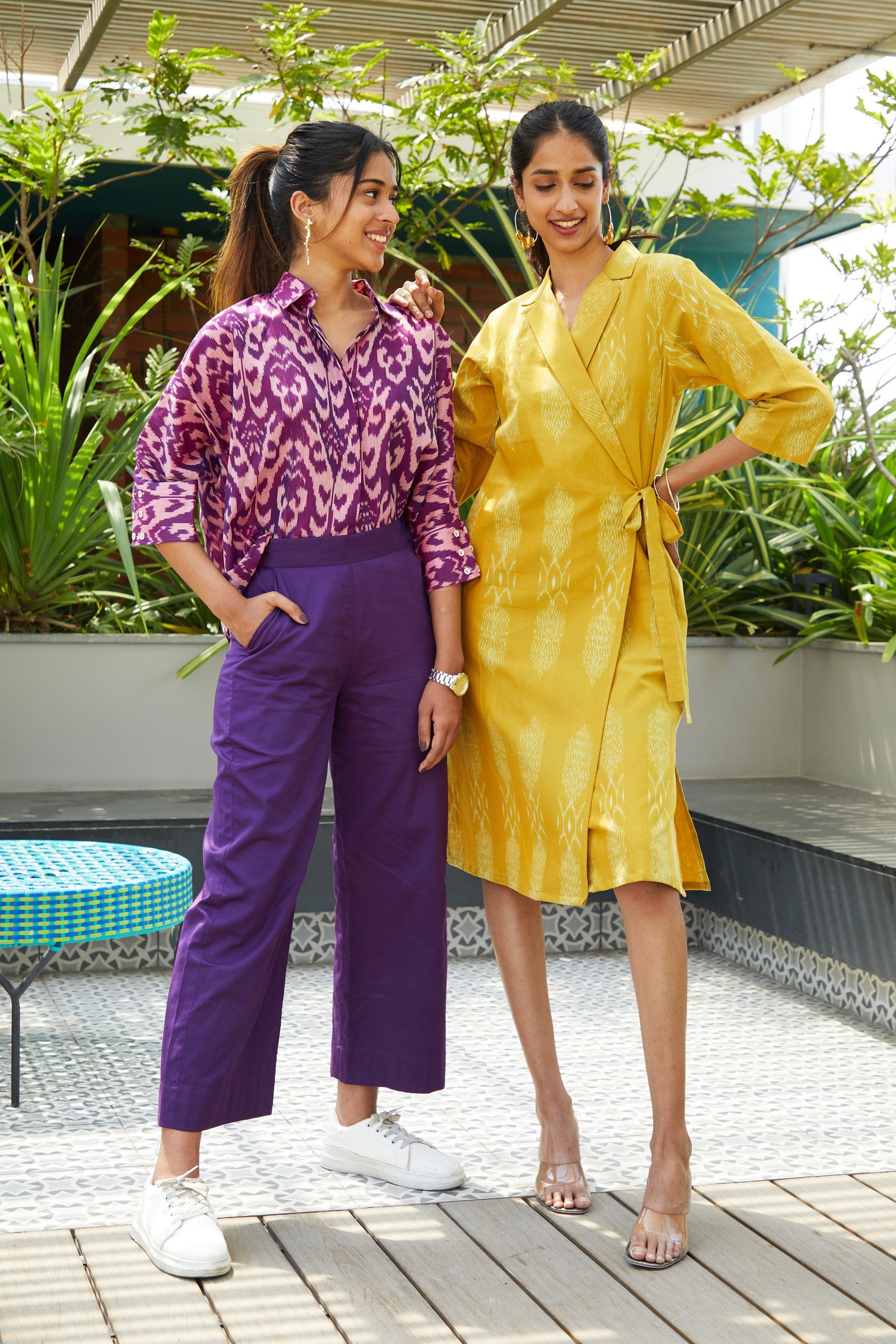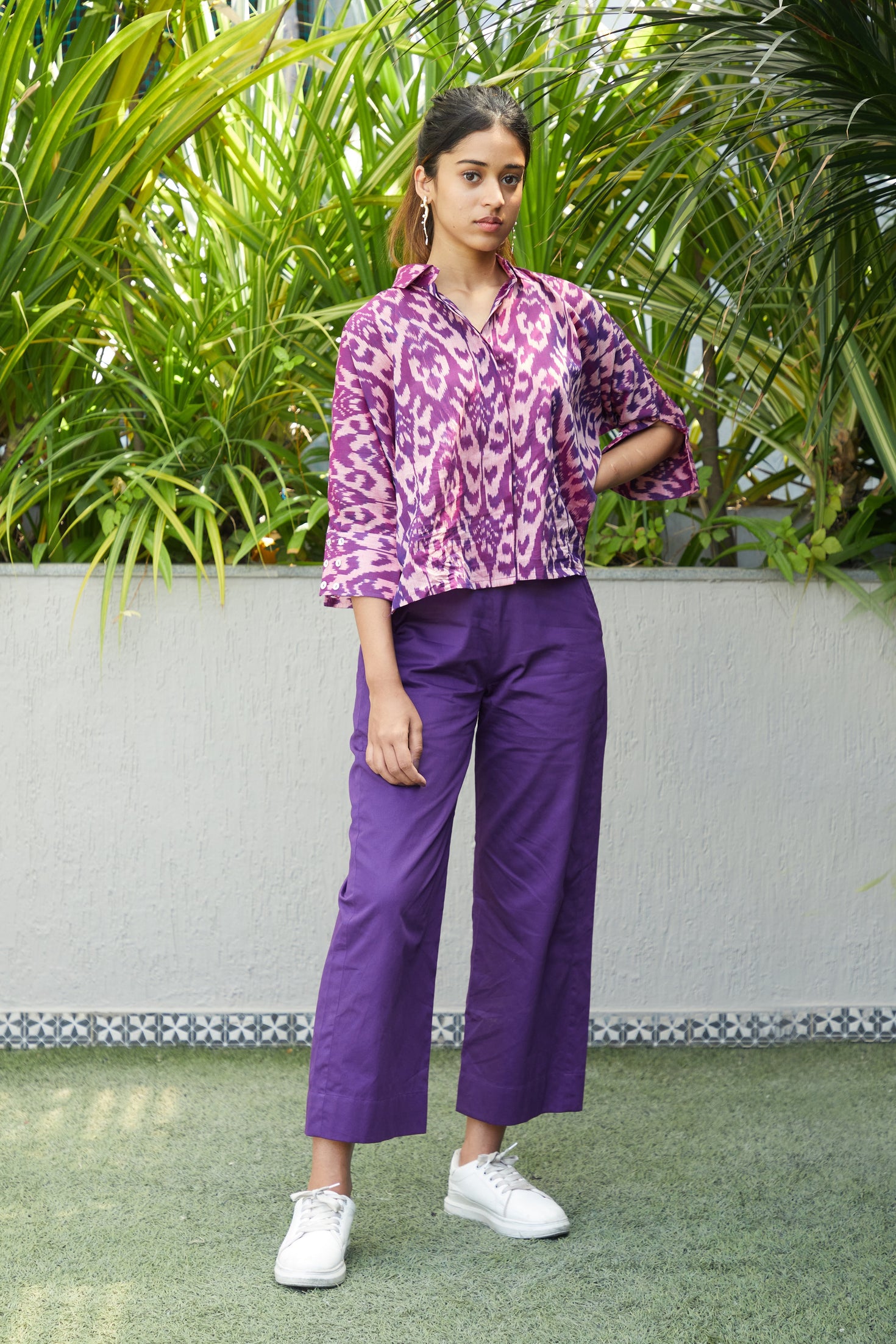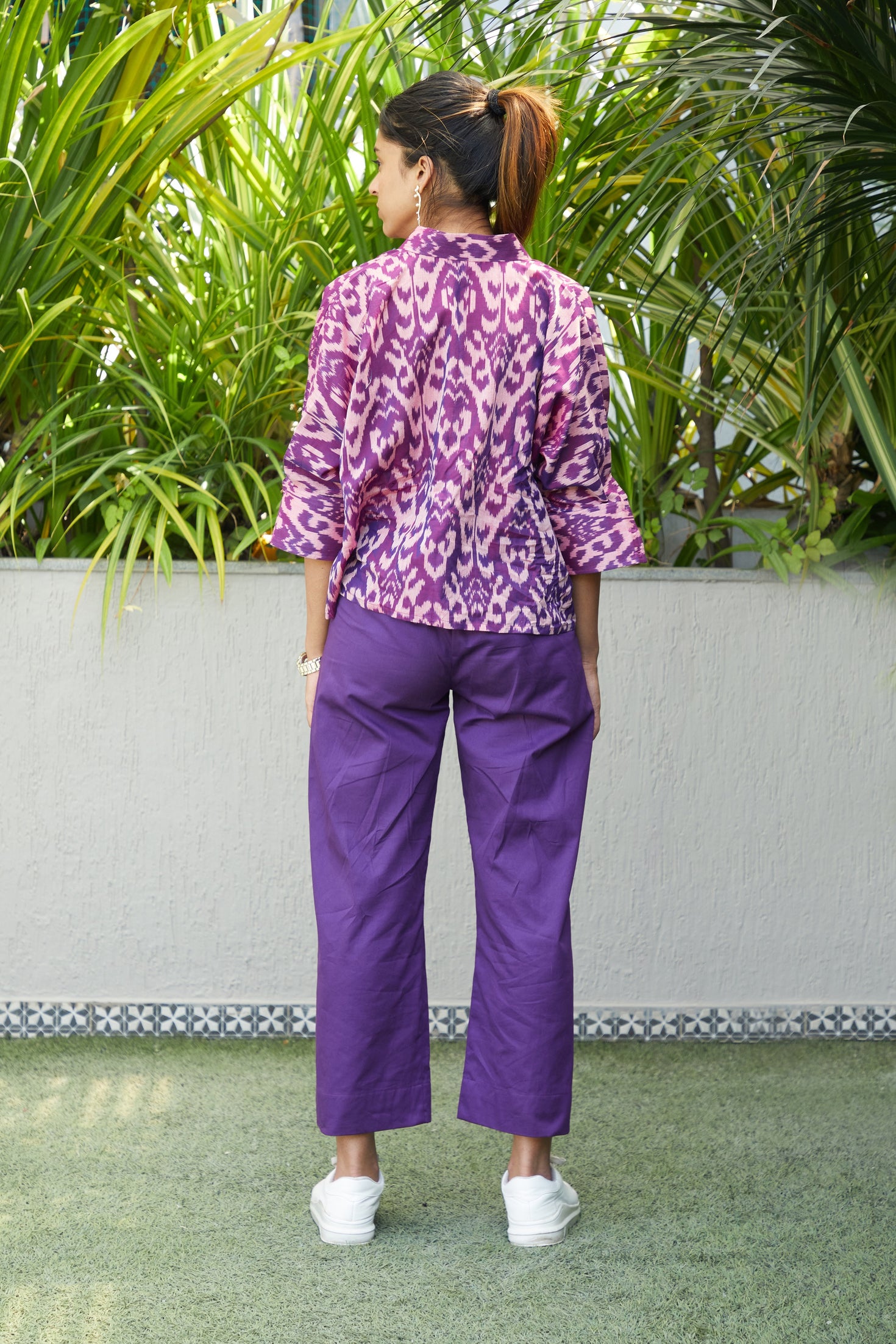 Upgrade your wardrobe with this Handloom Cotton Purple Trouser. Crafted with soft and breathable organic cotton, this loose-fit trouser is ideal for a casual day out or office wear.
Get the complete look by pairing it with our Ikkat Purple Ikkat Shirt!.
"Ikkat's Enchantment
Introducing our new Ikkat collection, inspired by the spirit of Women's Day and the empowering idea of freedom. This collection celebrates the strength and resilience of women, as well as the rejuvenation and new beginnings that come with the new year.
Each piece is a work of art, crafted with handwoven fabrics sourced from Telangana.
With a mix of semi-formal and relaxed styles, every piece is a testament to the skilled craftsmanship of local artisans.
From elegant kurtas, pantsuits, kaftans to breezy tunics, indulge in the magic of traditional Indian fashion with ROZ at Go Native."
Pochampally Ikkat originates from Andhra & Telangana, and is one of the ancient Ikkat weaving centers of India. This form of pattern printing is distinguishable by its unique chowkra designs.
Different types of Ikkat motifs are created by tying and dyeing the threads prior to the weaving process. The dyeing process in this art form is carried out multiple times in different colours by the weavers to get the design.
The meticulously hand-woven warps and wefts, complex geometric patterns and pleasant hues exude simplistic grace and charm.
Go Native's very own collection, Roz, is a testament to our love for handcrafted apparel, created through a labor of love. Each piece is carefully handwoven and locally sourced, inspired by the beauty of everyday things that we surround ourselves with.
Our aim is to make handcrafted a part of our daily lives, celebrating the rich textile heritage of India. Our soft, comfortable, and handmade casual wear is woven by artisans from different clusters of India, designed to cater to our daily needs.
Gently hand wash separately in cold water.
Every piece is designed and crafted by hand.
Any unevenness in texture or embroidery is not a defect, but a characteristic of the handwoven product and a part of the process, that makes it unique. We do not mass produce our clothes- each piece is specially tailored for you. We will dispatch your box of happiness within 5- 15 days of your order being placed.
You may also like