Handwoven Khadi Mandarin Charcoal Jacket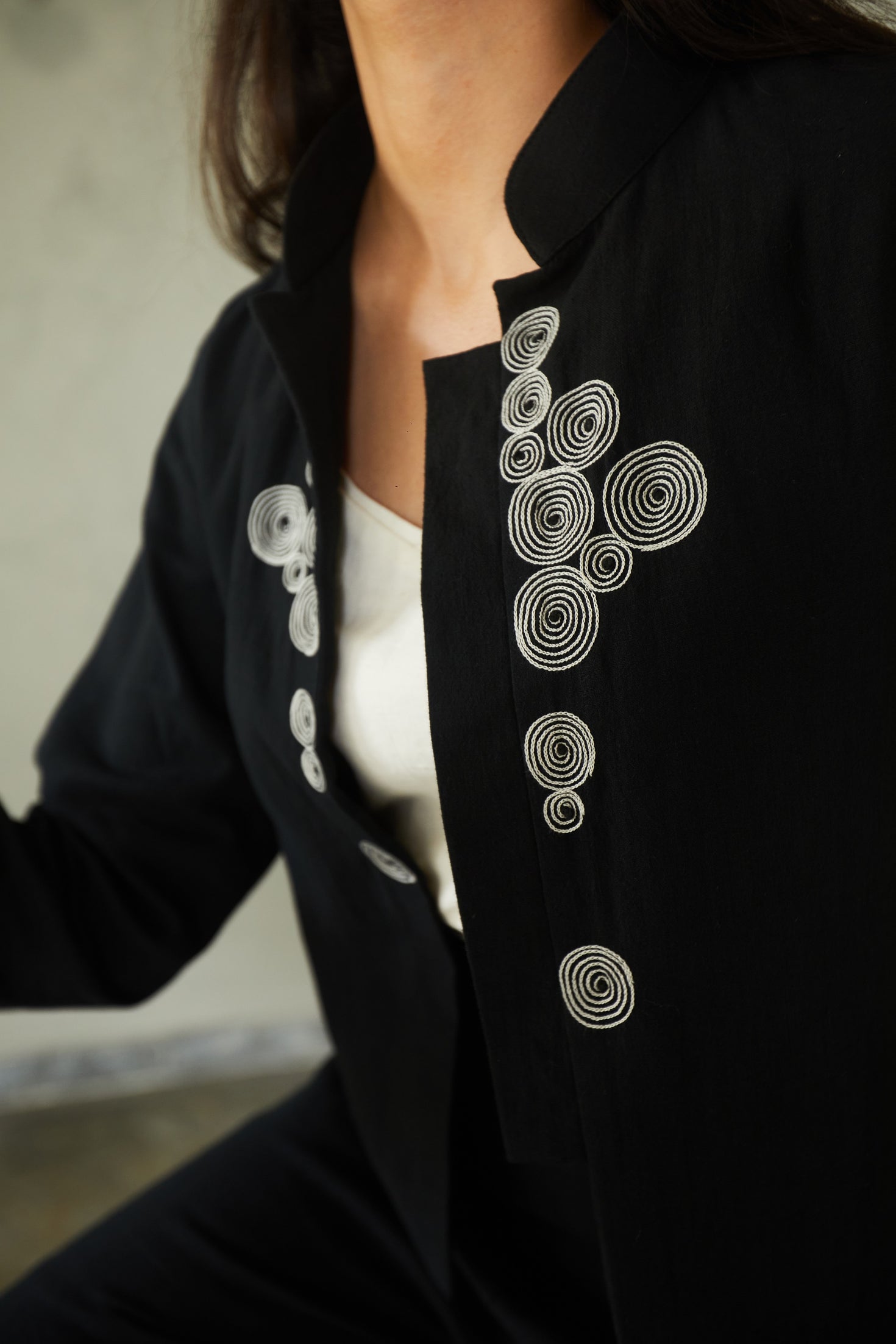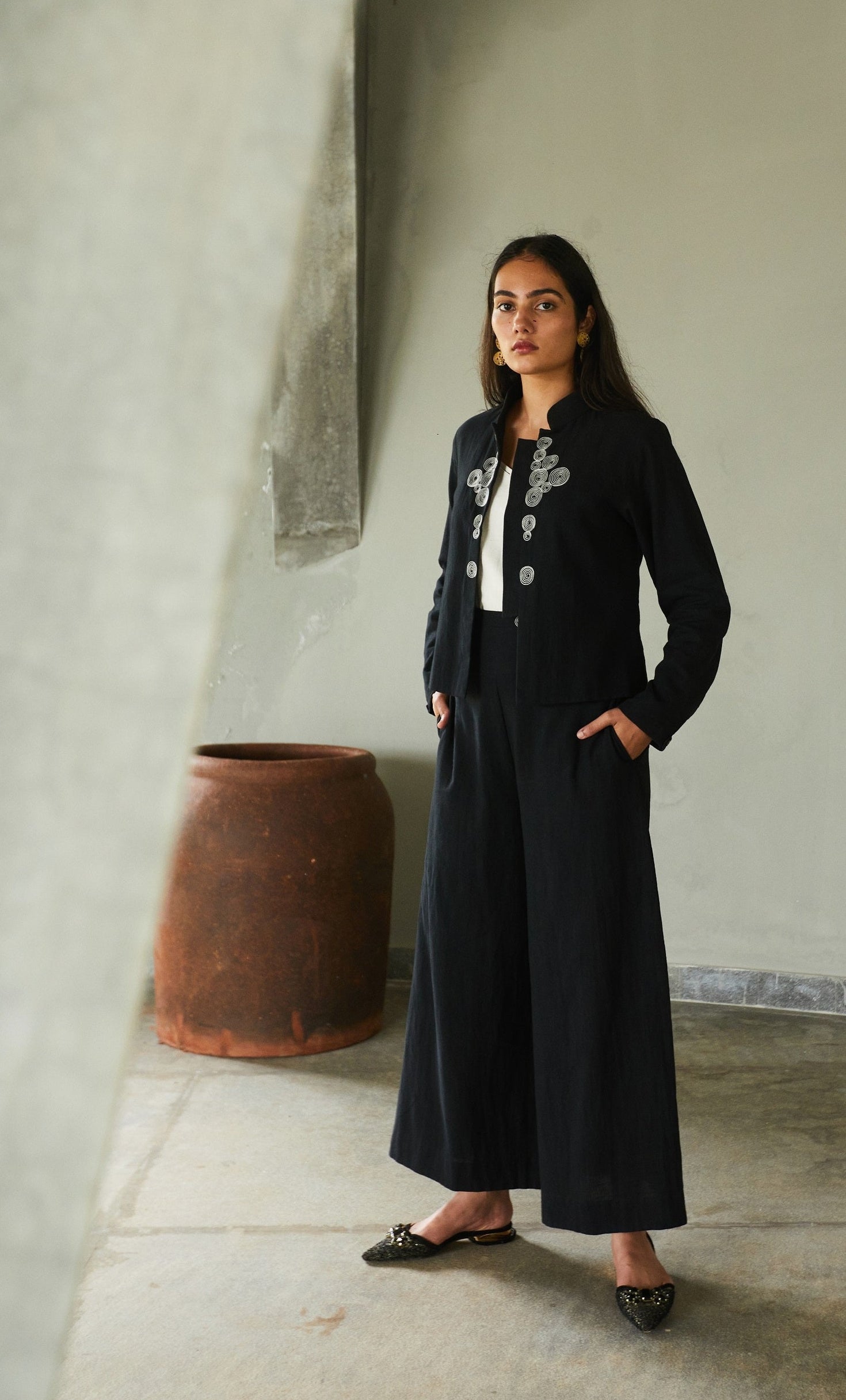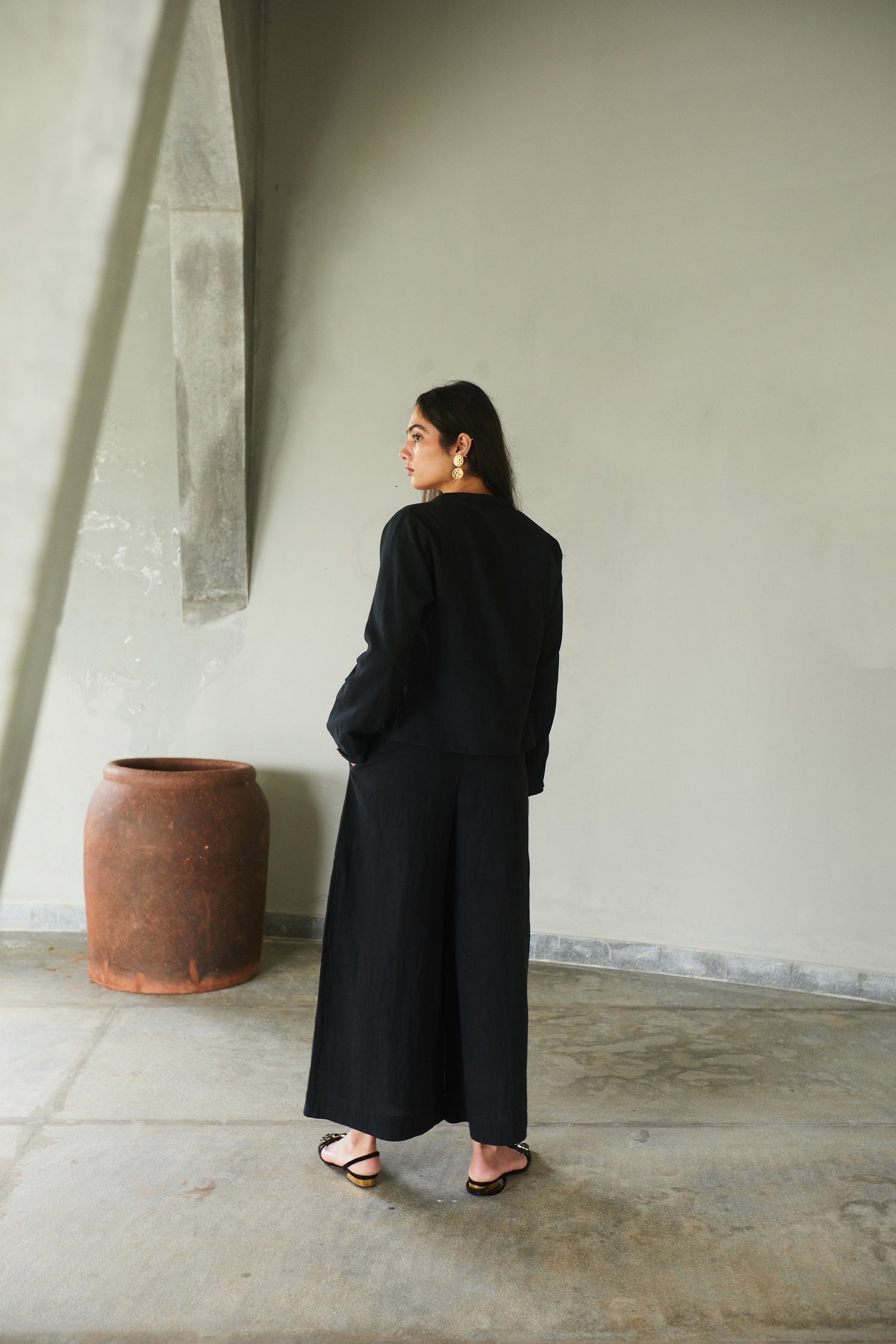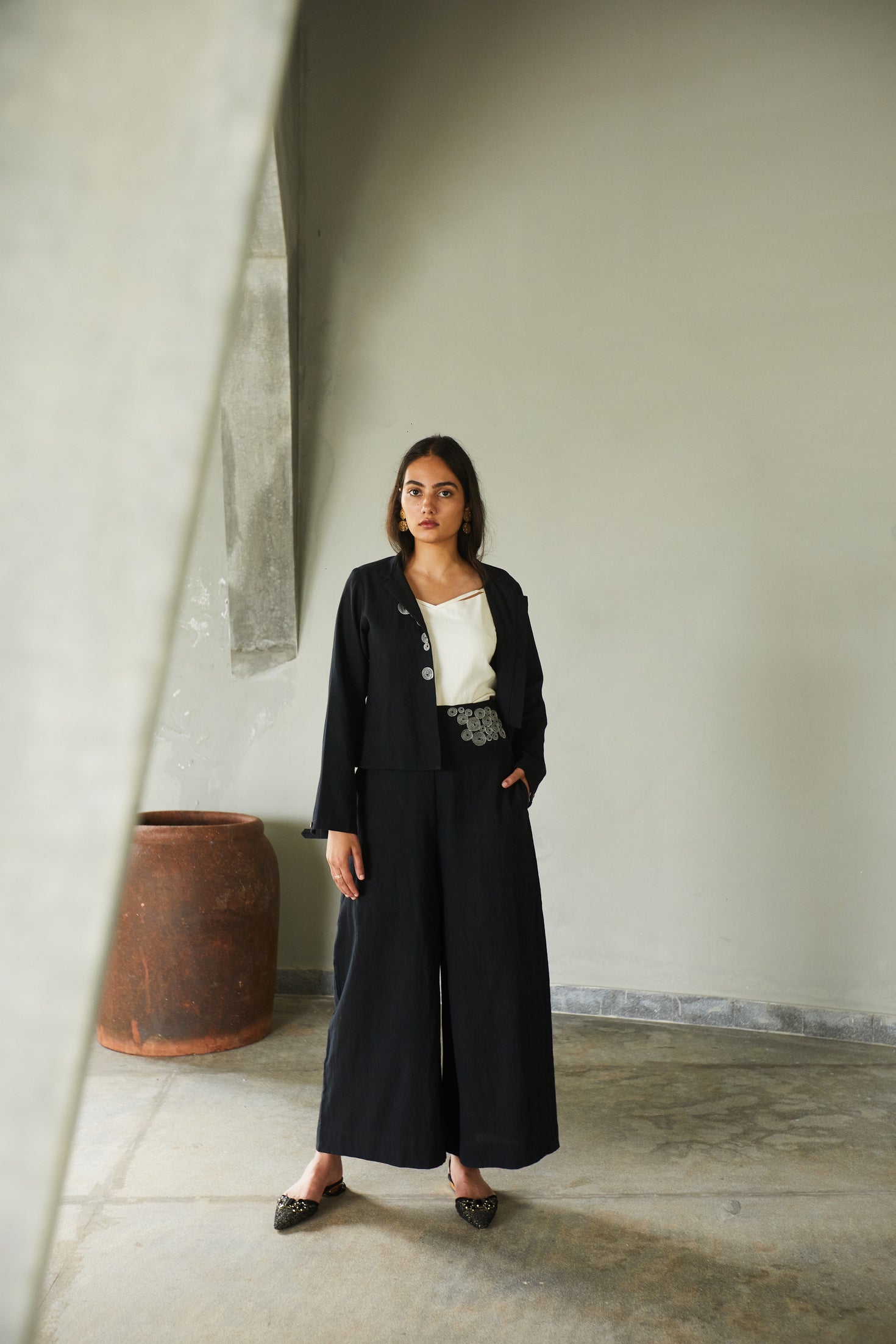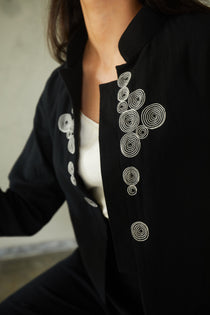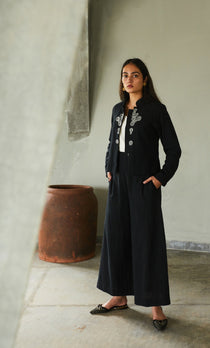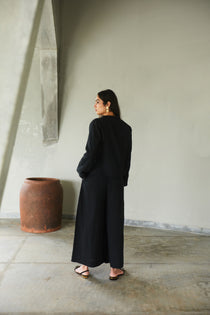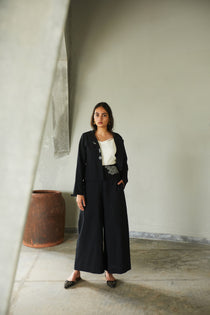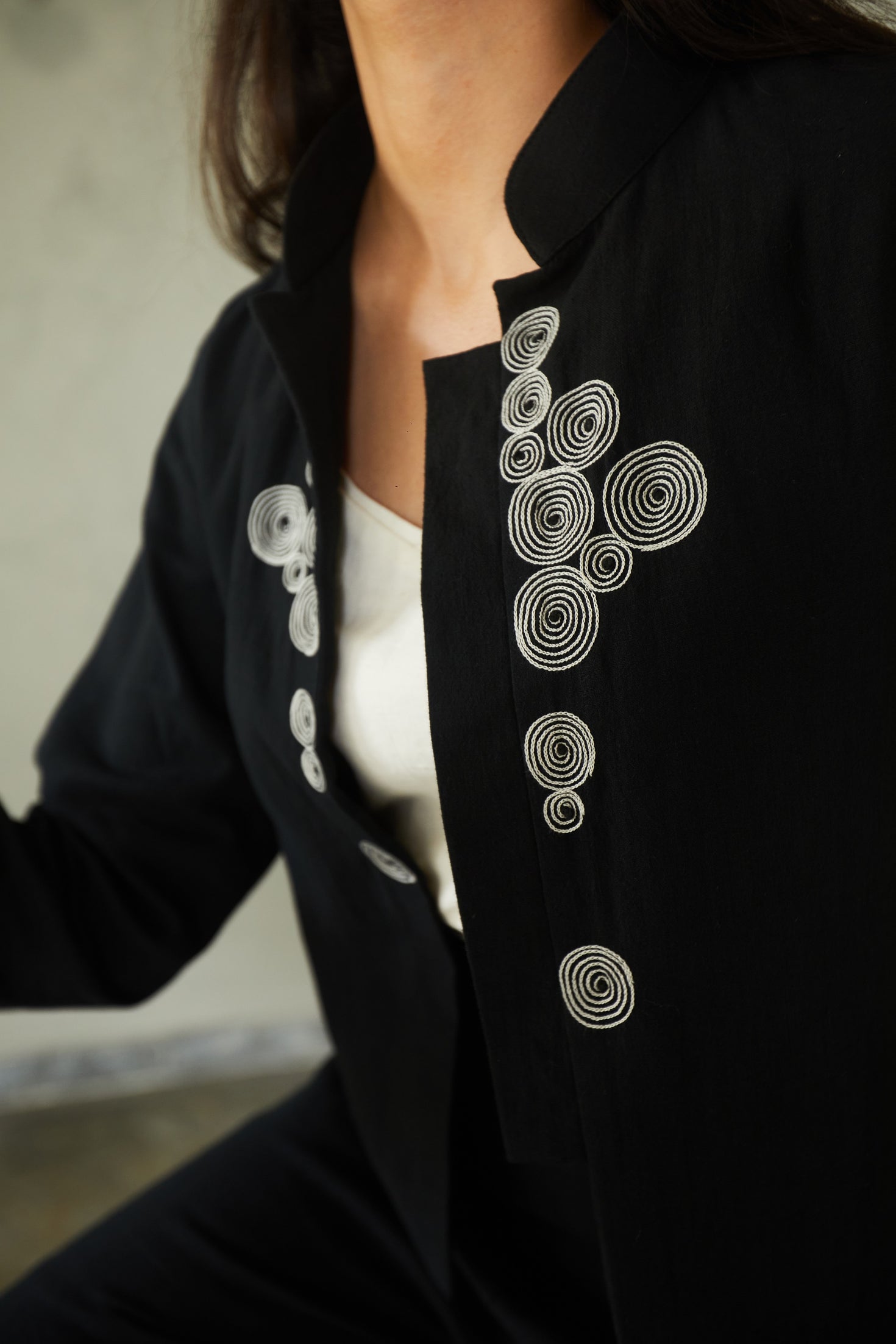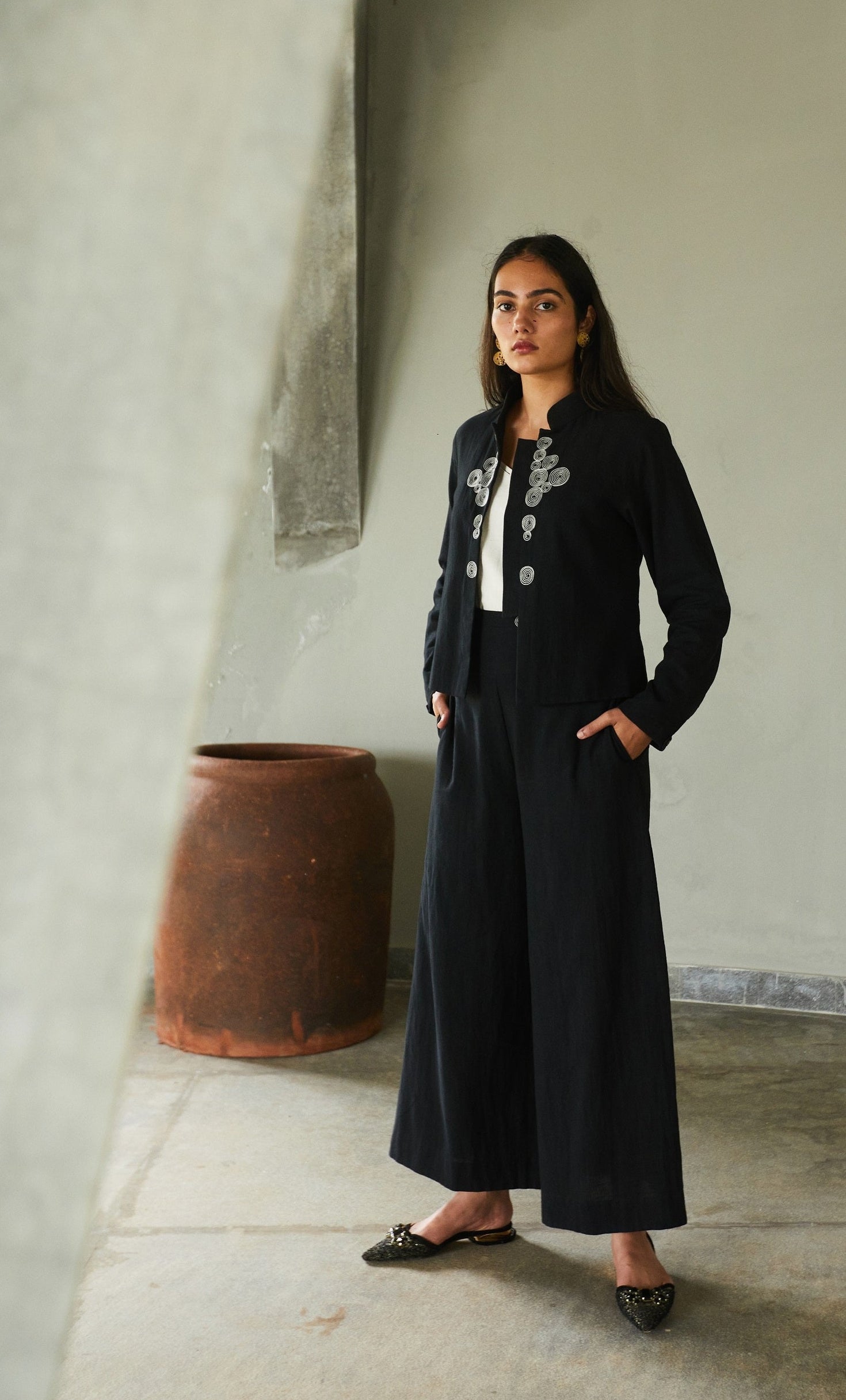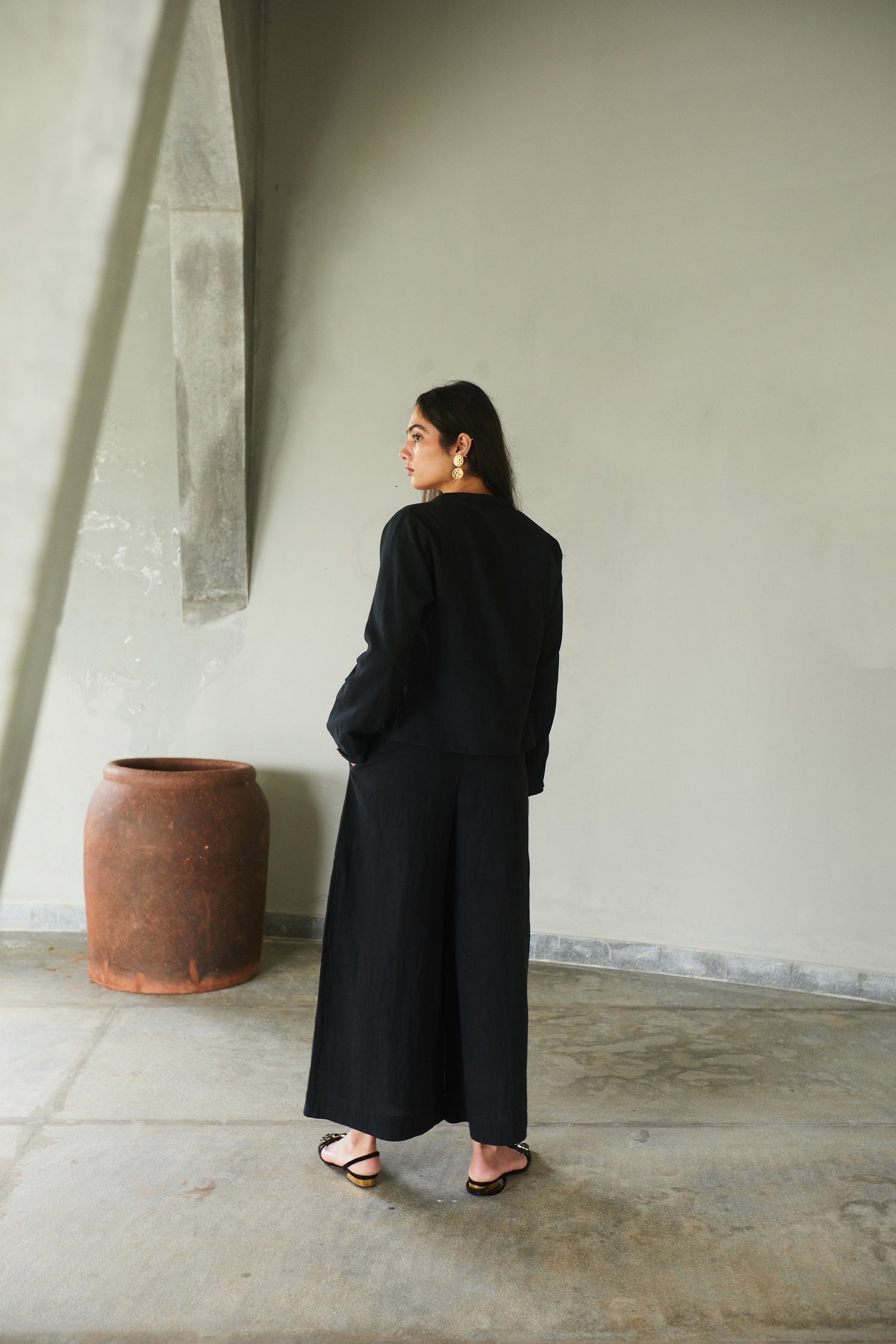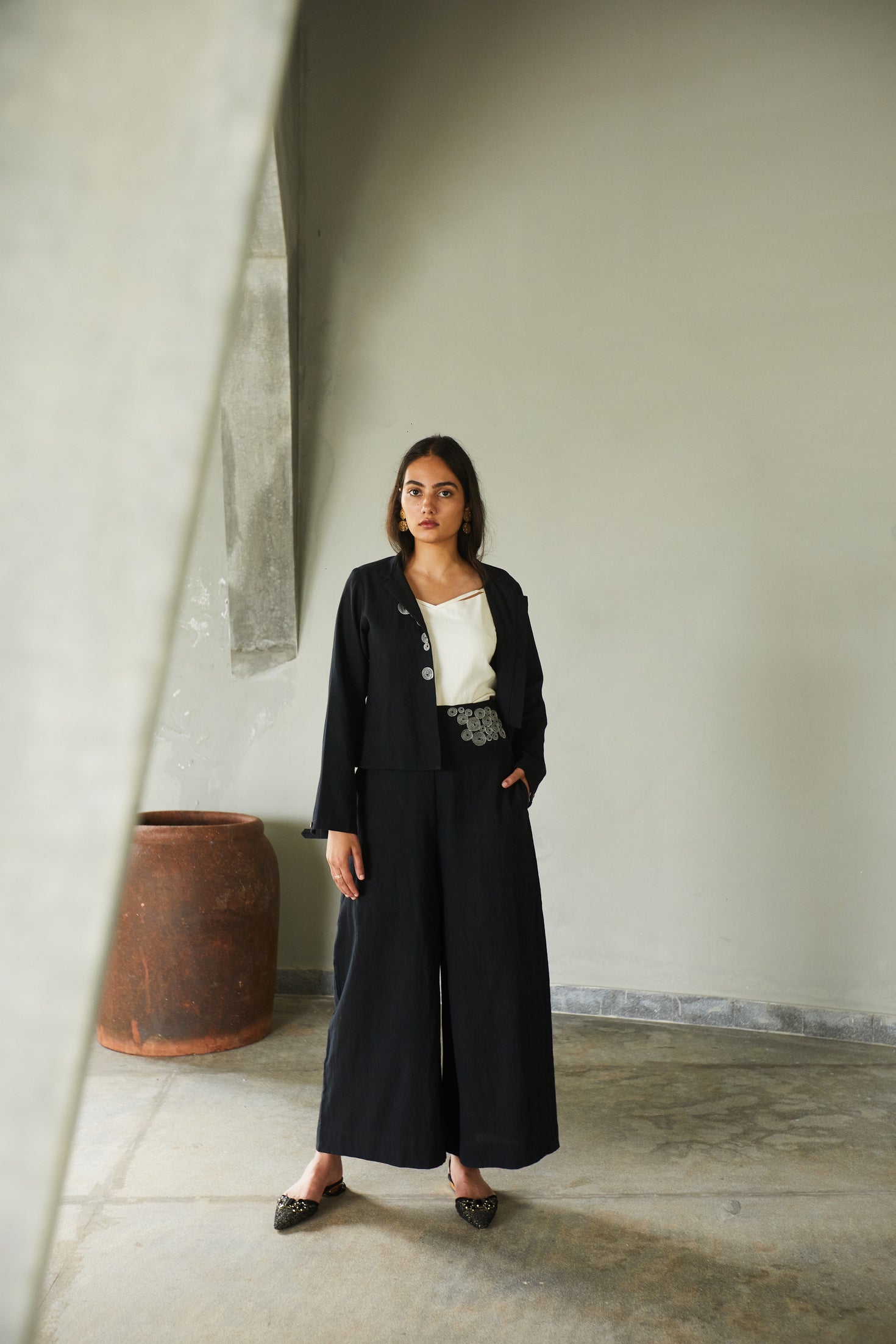 Handwoven, soft and comfortable mandarin jacket in black, with embroidered Chakra details - a tribute to the marvel of Khadi.
Handwoven Khadi with embroidery
Envisioned around the Chakra, a symbol of independent and self-reliant India, this collection celebrates our motherland in all its glory.
Woven in 100% handspun and handwoven Khadi, every step of the process involves several hands, hearts and emotions - each piece makes us swell with happiness!
From our weavers to our tailors and designers, it has been a marvellous journey to empower ourselves, the creators and design these unique pieces, just for you.
We hope you love them as much as we do and wear them with pride!
separating the fibres, to spinning, dyeing & weaving - everything is done by hand.
Khadi is both handspun and handwoven, which makes it a time intensive craft. Just the refining of raw cotton takes about two weeks to a month, while another month is spent in spinning it into threads - adding upto a total of 5-6 months to weave the apparel.
A labour of love, Roz, is our very own collection of homegrown and handwoven apparel. It has been inspired by the art of surrounding ourselves with things made by hand, on a day-to-day basis.
Our collection is designed to cater to our daily lives, cherish the beauty of everyday things and celebrate the rich textile heritage of India.
Soft, comfortable, handwoven casual wear woven by artisans from different clusters of India - we want handwoven to become an integral part of our daily lives.
Hand wash with cold water in mild detergent..
Dark colours may bleed.
Every piece is designed and crafted by hand. Any unevenness in texture or embroidery is not a defect, but a characteristic of the handwoven product and a part of the process, that makes it unique.
We do not mass produce our clothes- each piece is specially tailored for you. We will dispatch your box of happiness within 5- 15 days of your order being placed.
Product Color May Slightly Vary Due to Photographic Lighting Sources or Your Monitor Settings
You may also like