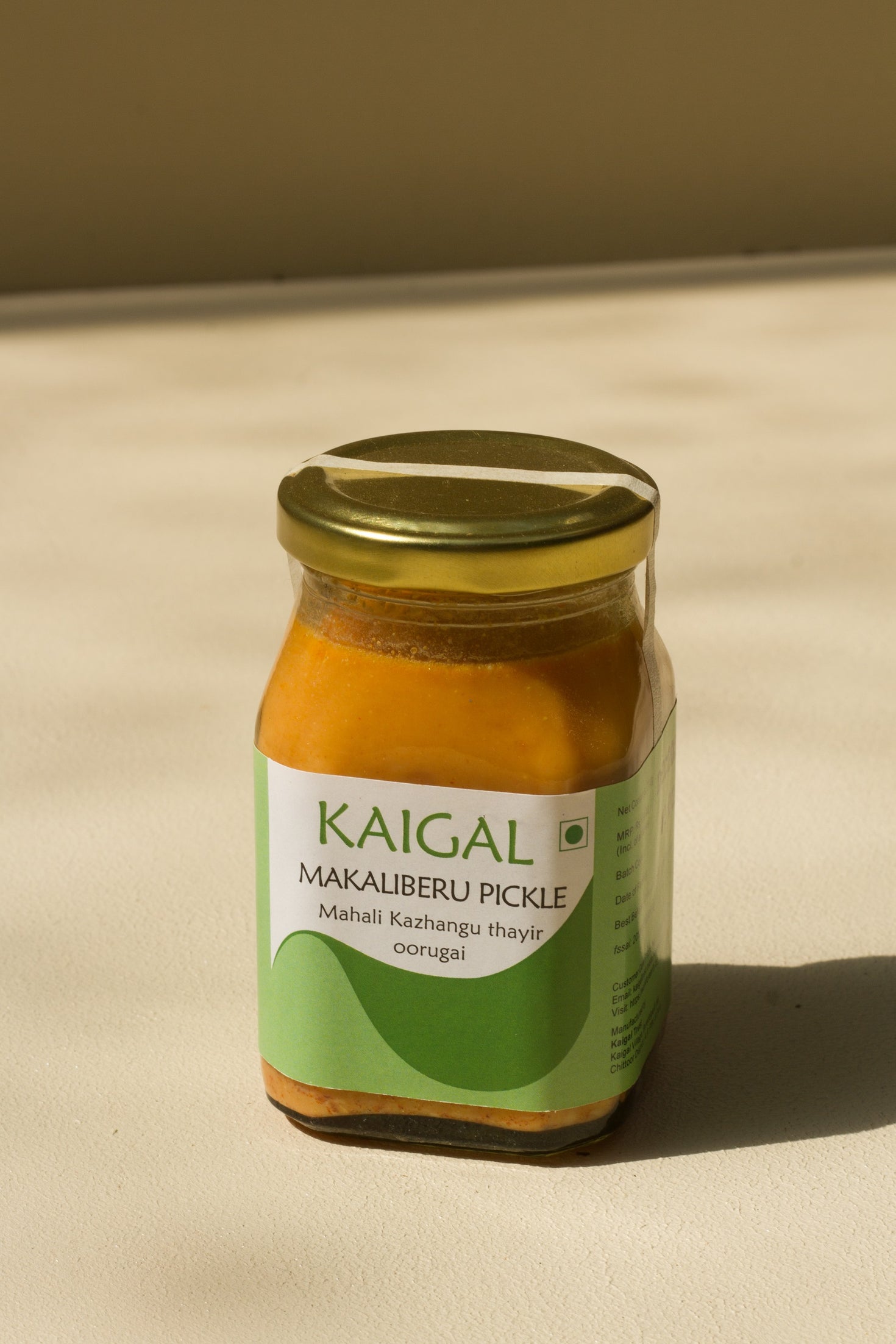 Considered a traditional delicacy commonly among Tamil Brahmins, this pickle is made from the roots of Makaliberu.
This plant is enlisted as a critically endangered species and is under high level of protection. For Makaliberu pickle the roots are collected using sustainable practices by the tribal people, only from afforested sites outside the reserve forests.
It is a speciality among traditional pickles and considered to be a great appetizer.
This pickle acts as a cooling agent and blood purifier. It is good for digestion and helps cure skin diseases.
Made by an enterprise of women and youth from tribal marginalised communities, in the Chittoor District of Andhra Pradesh, Kaigal's products are made pure and natural ingredients. When you buy a Kaigal product, you are directly supporting rural employment generation, fair trade practices and biodiversity conservation.
Instructions:
Typically enjoyed as a side with dishes like uppitu, dosa, pongal, mor kali and sambar rice. Small quantities of the pickle could also be mixed with fresh curd.
Generally avoided during pregnancy and lactation.
Store in a cool, dry place. Keep away from moisture. Do not use the bottle directly for serving, take desired quantity in a serving bowl using a dry spoon only.
You may also like