Make It Happen Seed Paper Note Book (KING SIZE)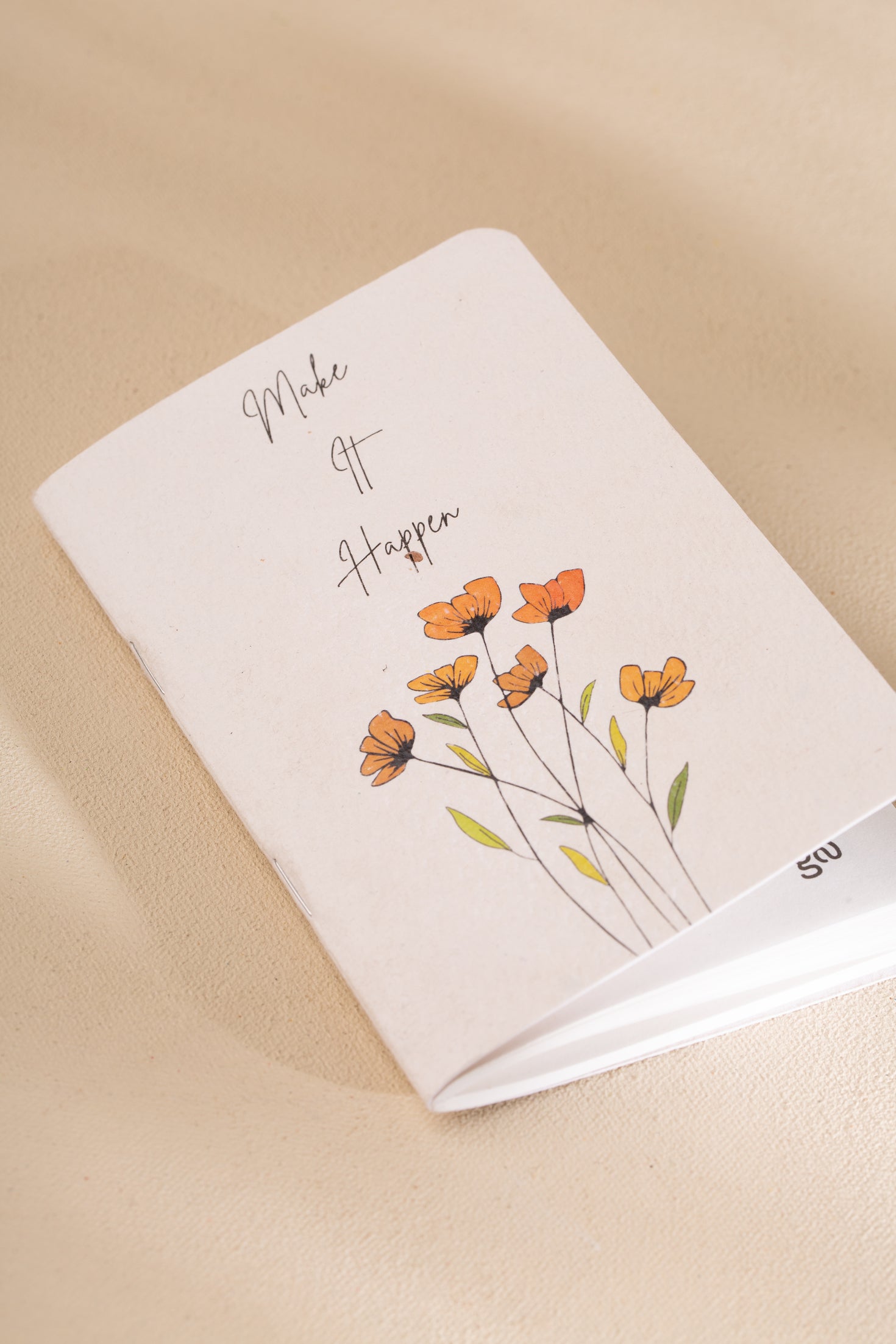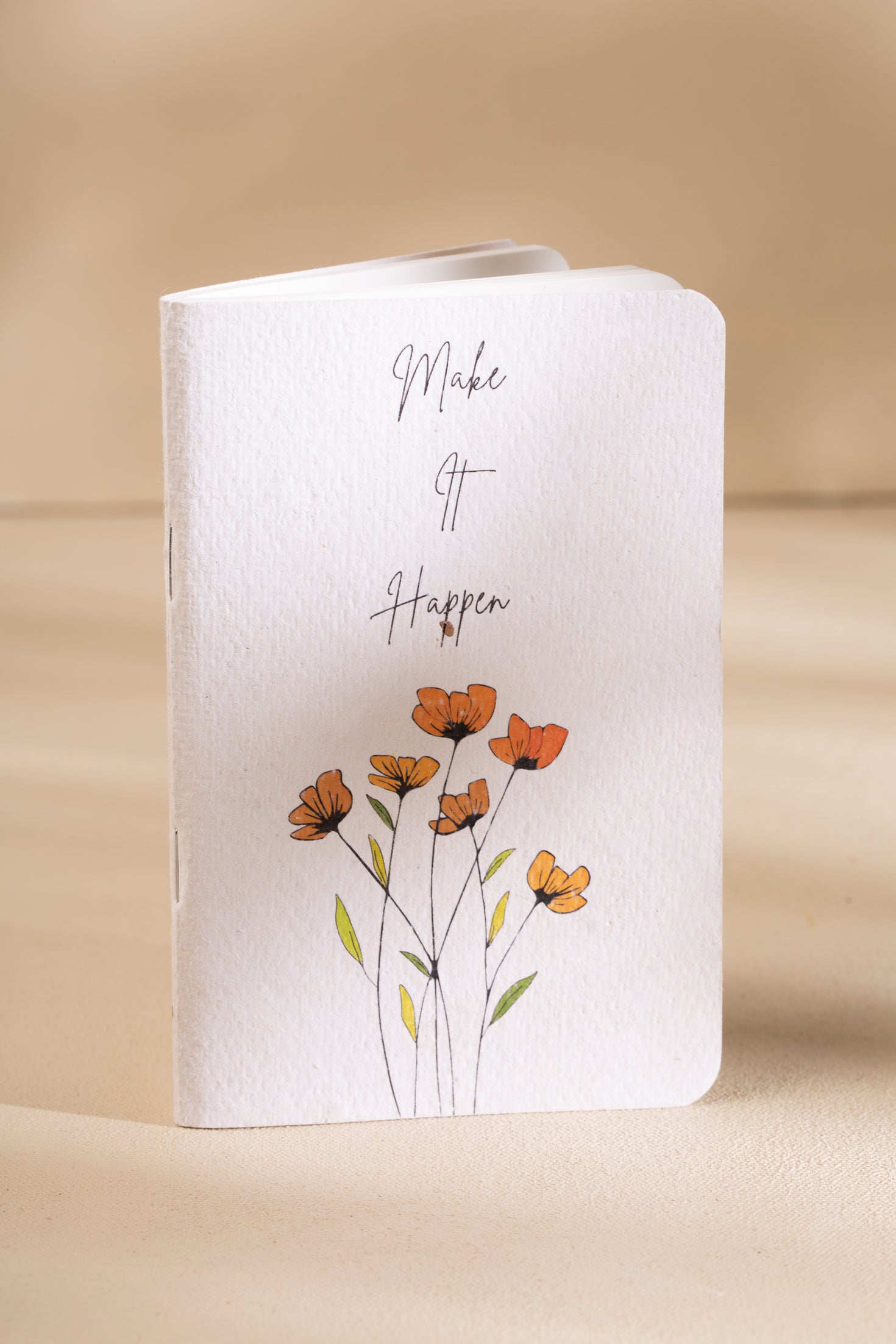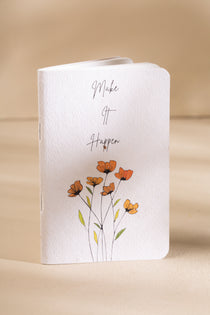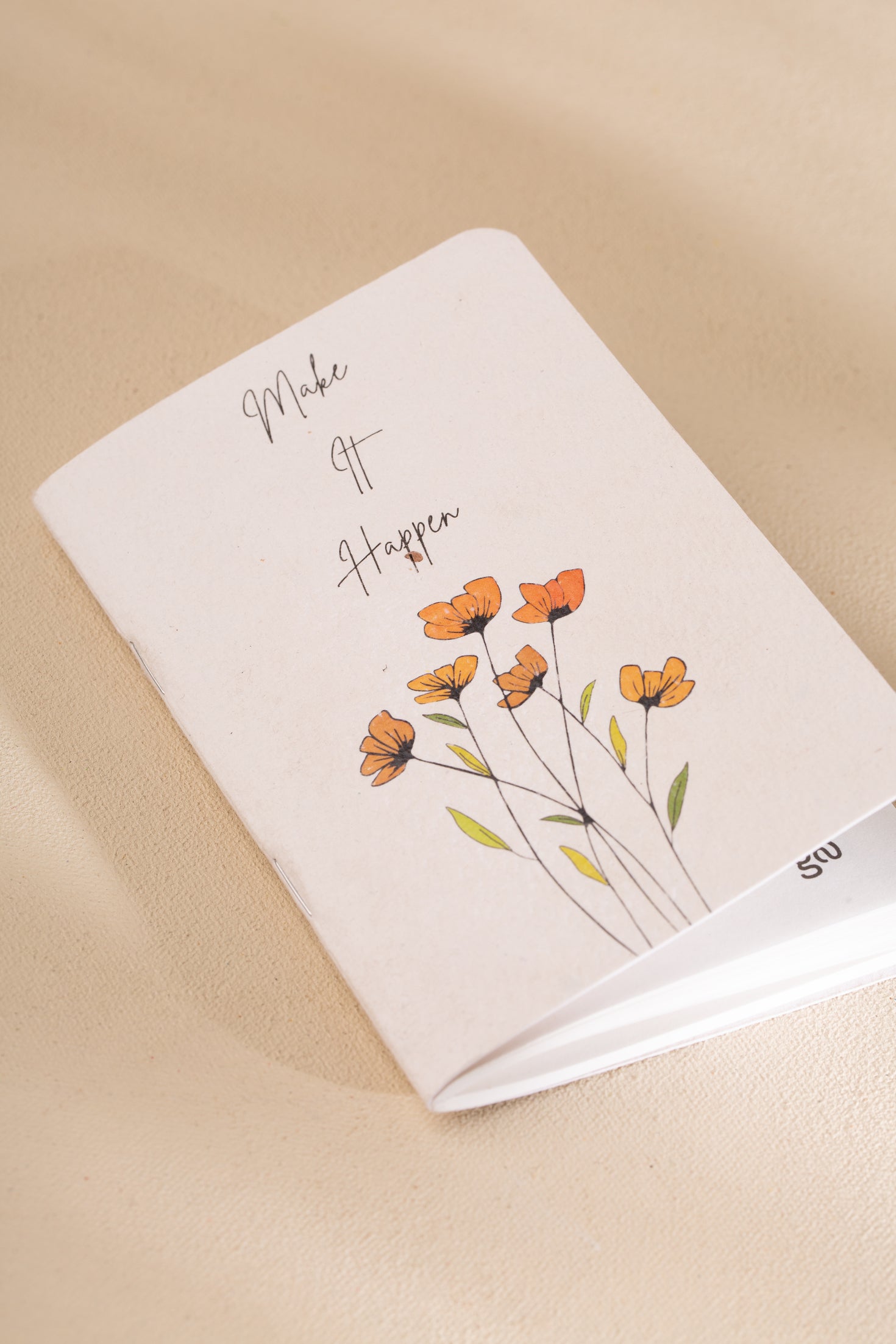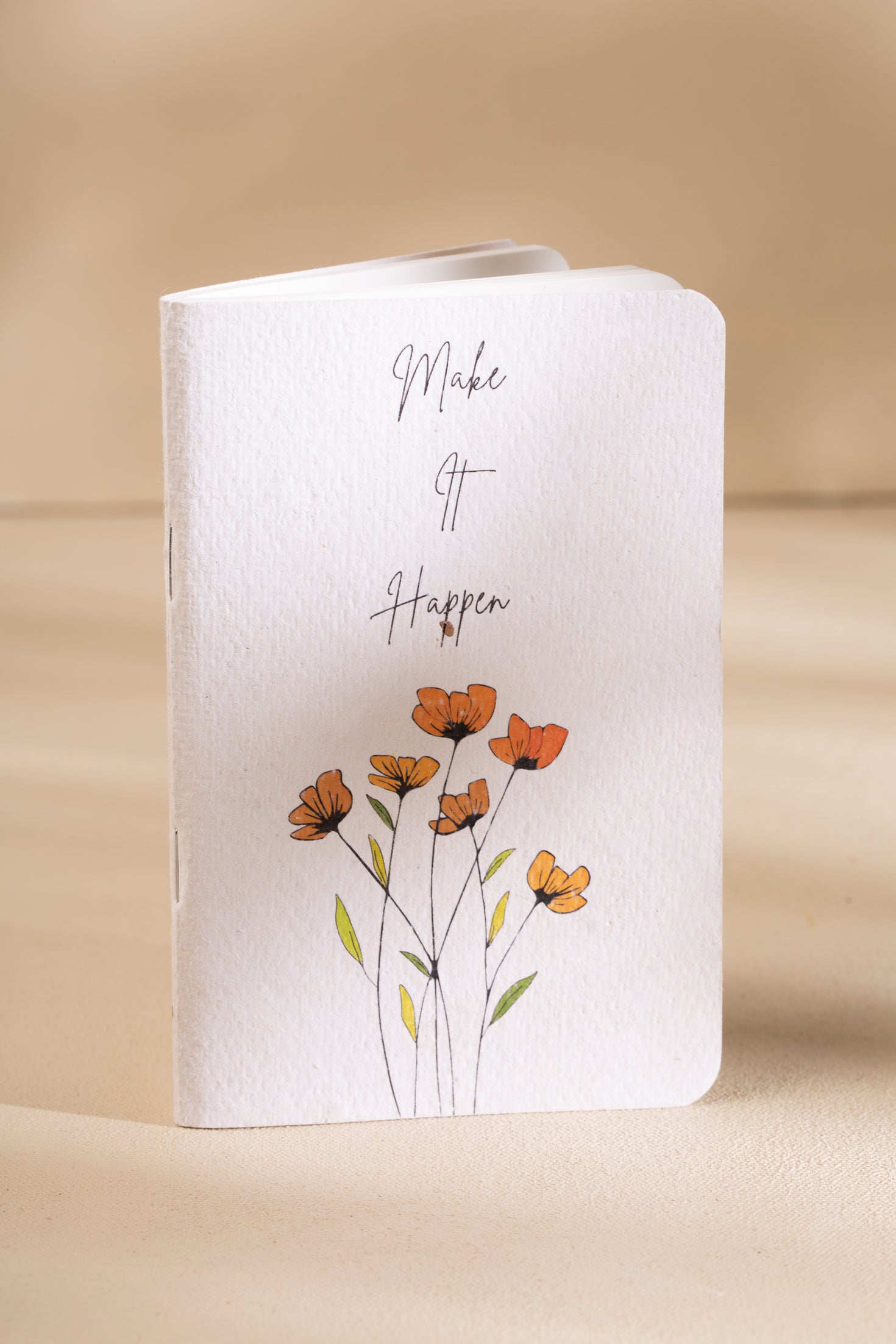 Turn your thoughts, emotions and creativity into a beautiful green plant with our plantable seed note books.
Handcrafted from waste, our plantable seed paper note books are 100% bio-degradable and recylable.
Once you are done using the notebook, all you have to do it plant it in a pot of soil and watch it turn itself alive into a lovely plant.
Give back to our environment by switching to eco-friendly stationery.
Fill up your home with good vibes and sublime aesthetics with unique decor, exquisitely built with natural metals, healing stones, hand-crocheted banana plant fibre, locally sourced clay, ethically grown bamboo and other elements that help create a calming aura.
Go Native's range of handmade decor has been designed to brighten up your favourite nook and convert your house into a home.
Align your surroundings to your mood with our sustainable, classic and elegant home decor items - perfect for gifting to yourself or someone special.
King size: length 8" Width 6"
Ruled paper/50 pages
You may also like