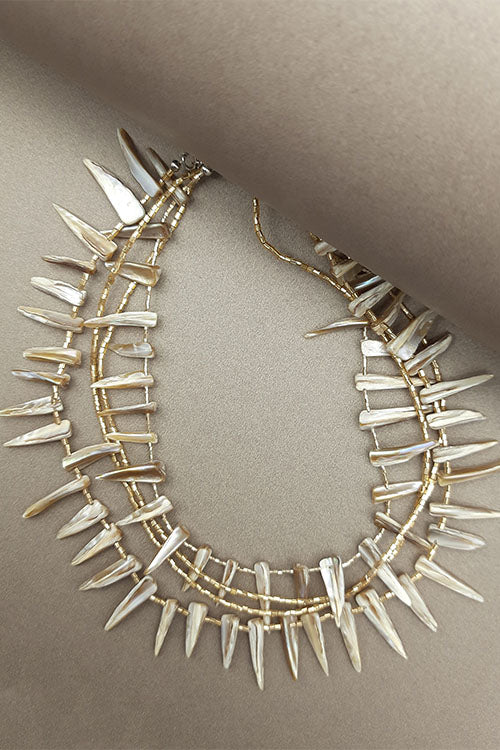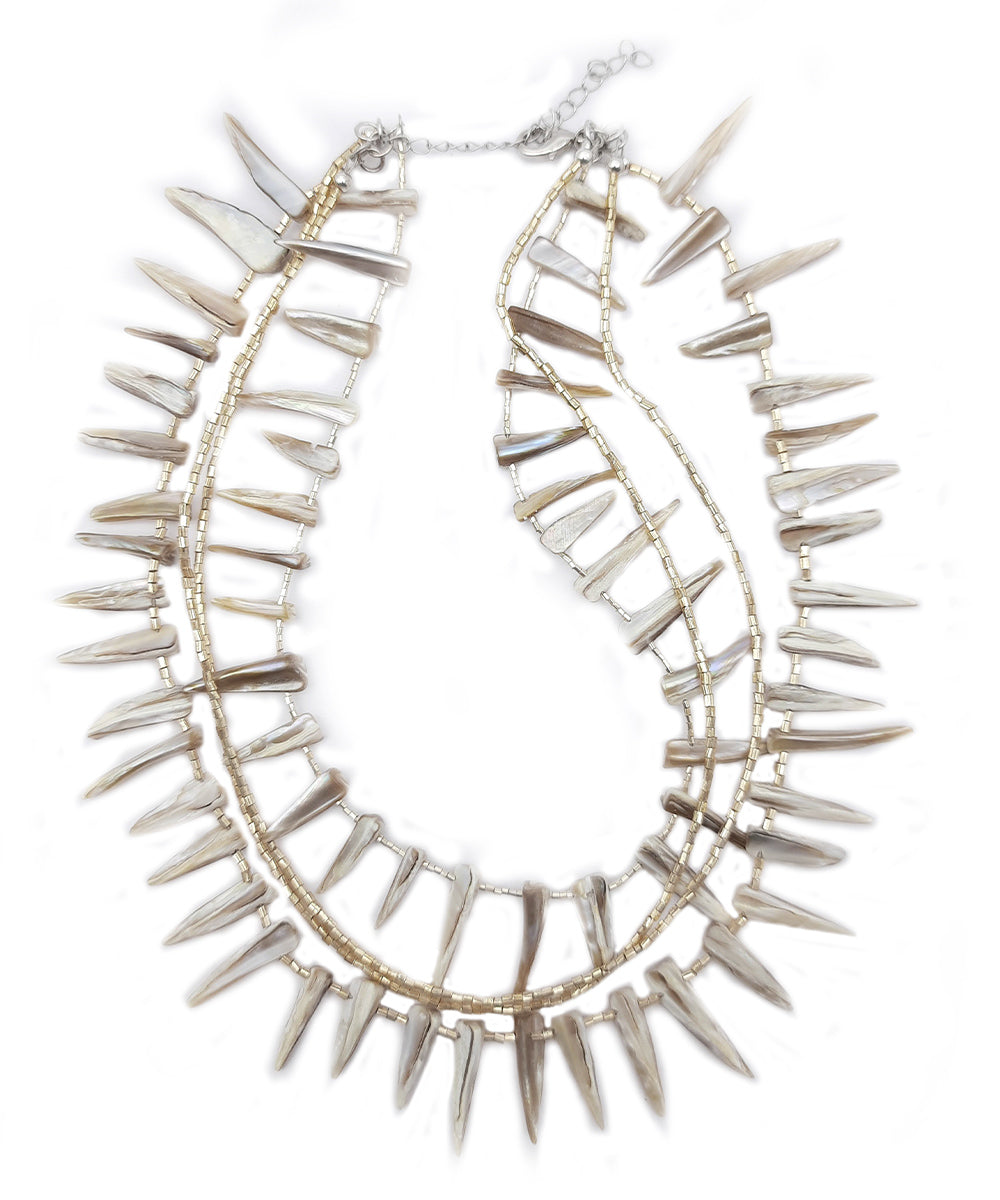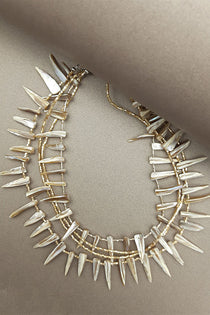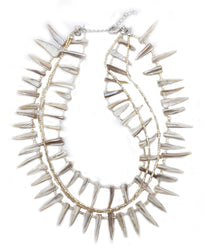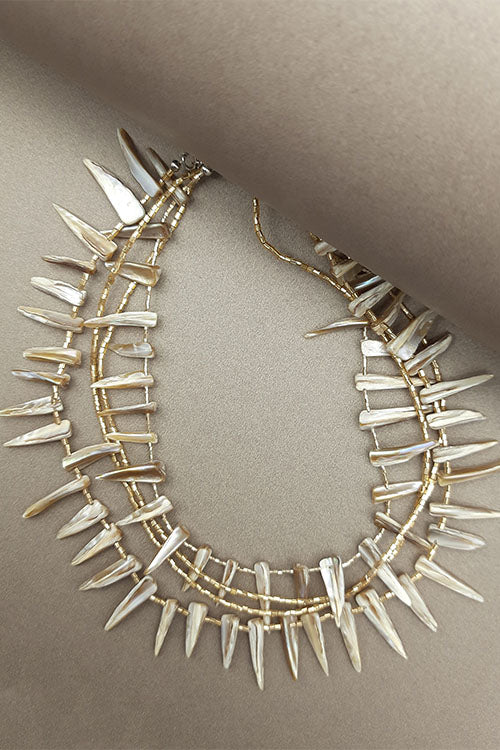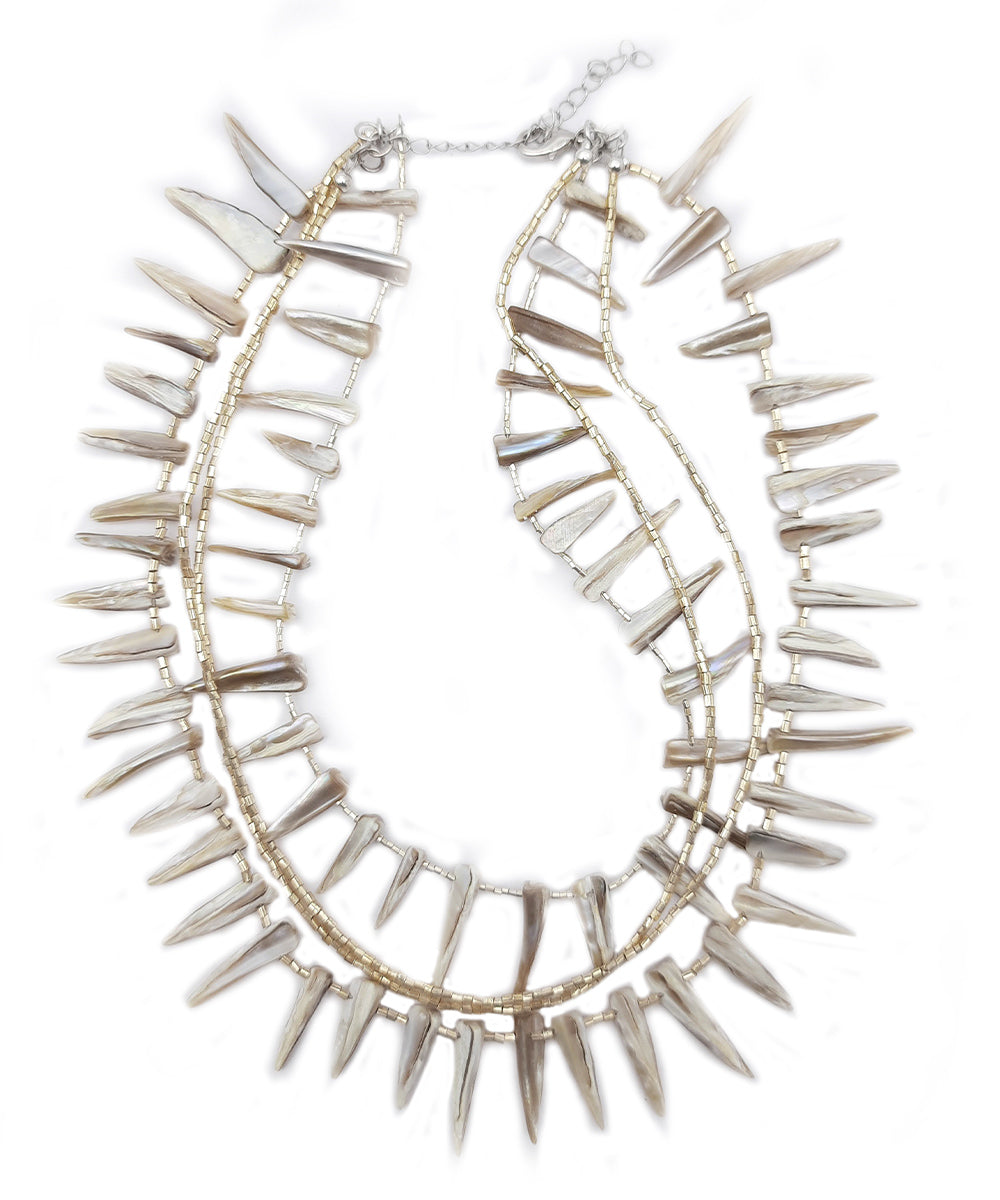 This multilayer necklace is made of horn-shaped mother of pearl and glass beads. The necklace is modern festive and perfect for gowns.
The usage of golden beads and sheen from pearls make this piece perfect for special occasions.
WHE, short for Women, Handcrafted & Eco-friendly, is a design-driven social enterprise with a vision to employ marginalized women from rural artisanal clusters using pro-Planet material & processes as the sole design inspiration. All their products are handcrafted with the hallmark of Love, Mindfulness and Eco-consciousness.
The profitability from your purchase is invested in the life-skill training of several women. Thier impact story includes 500+ trained women, 13+ empowered craftsgroup, 4000 kilos+ of waste upcycled & counting!
Mother of pearl, is an organic–inorganic composite material produced by some molluscs as an inner shell layer. It is also the material from which pearls are composed.
Keep away from perfume and water. Some of the gemstones are delicate and might break if they fall.
You may also like