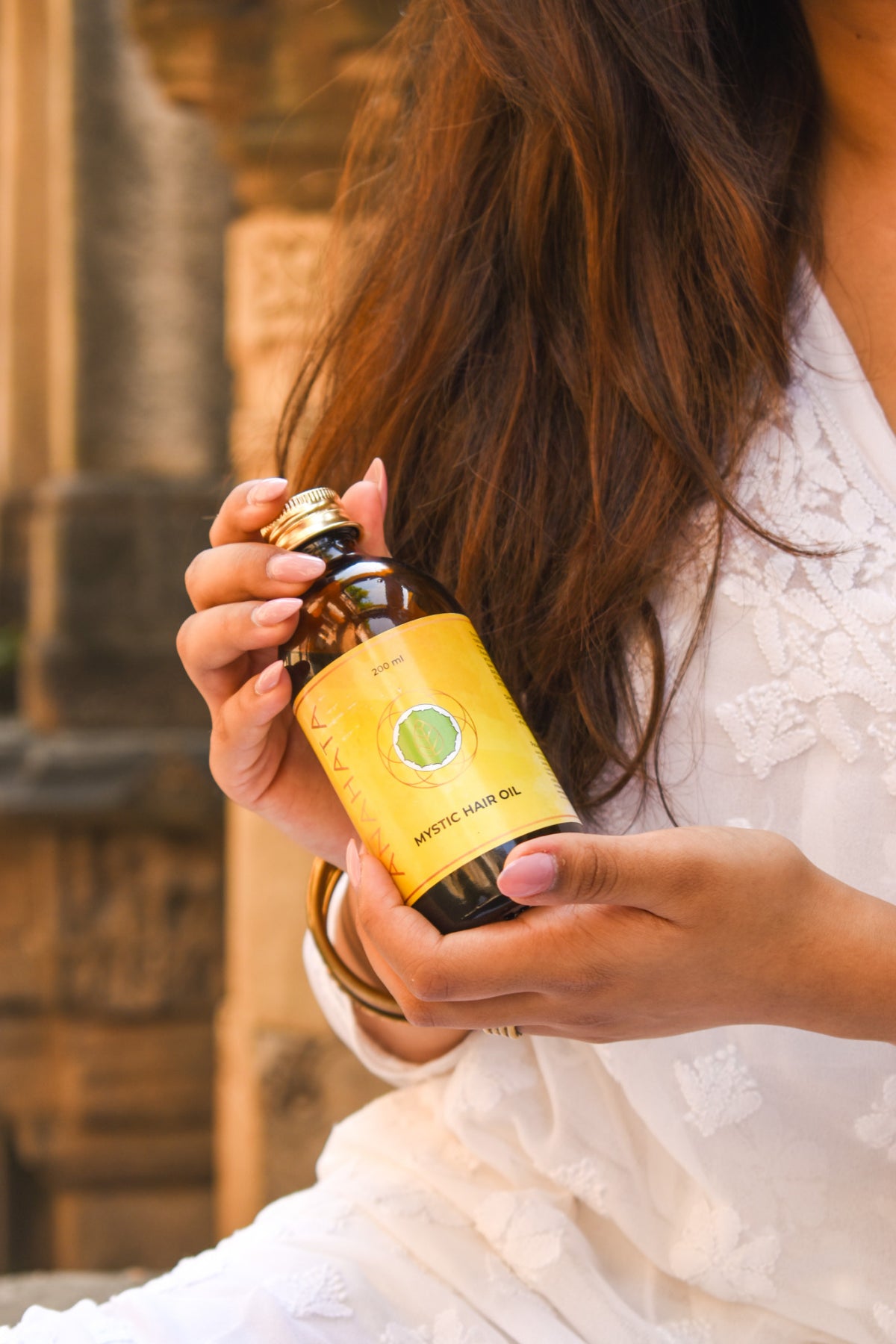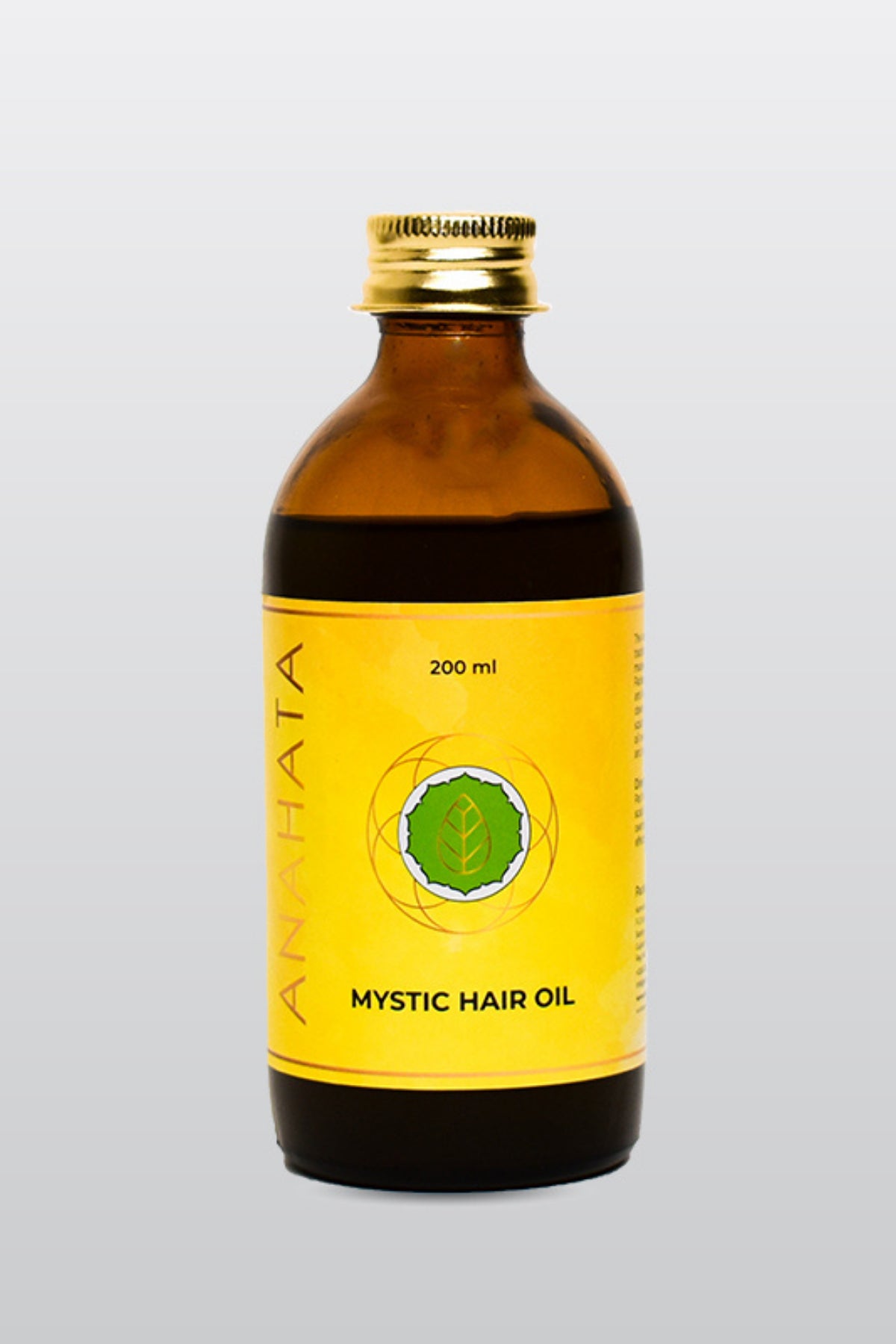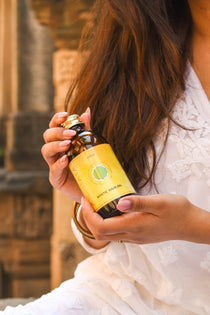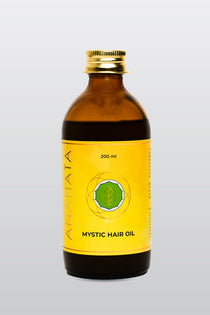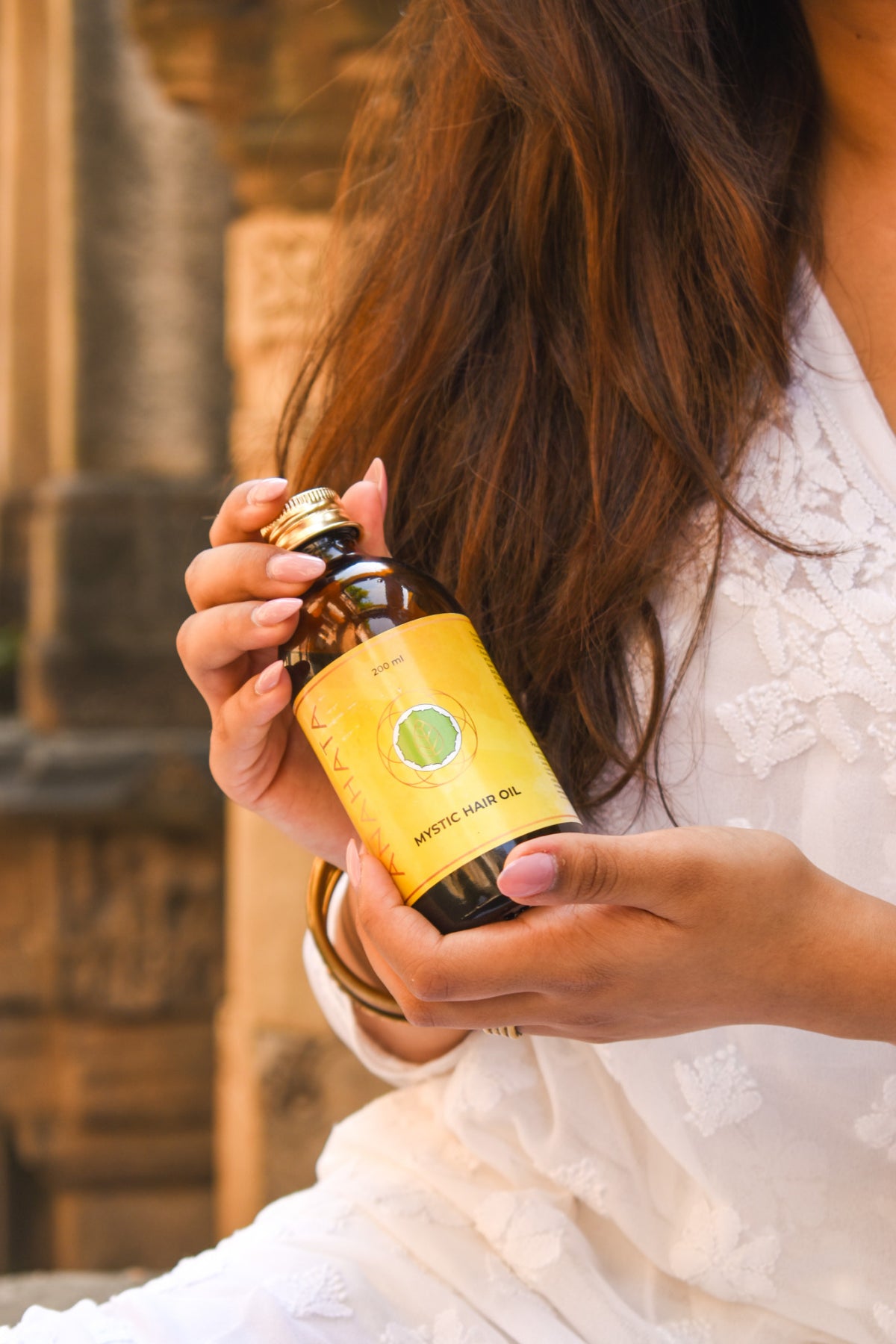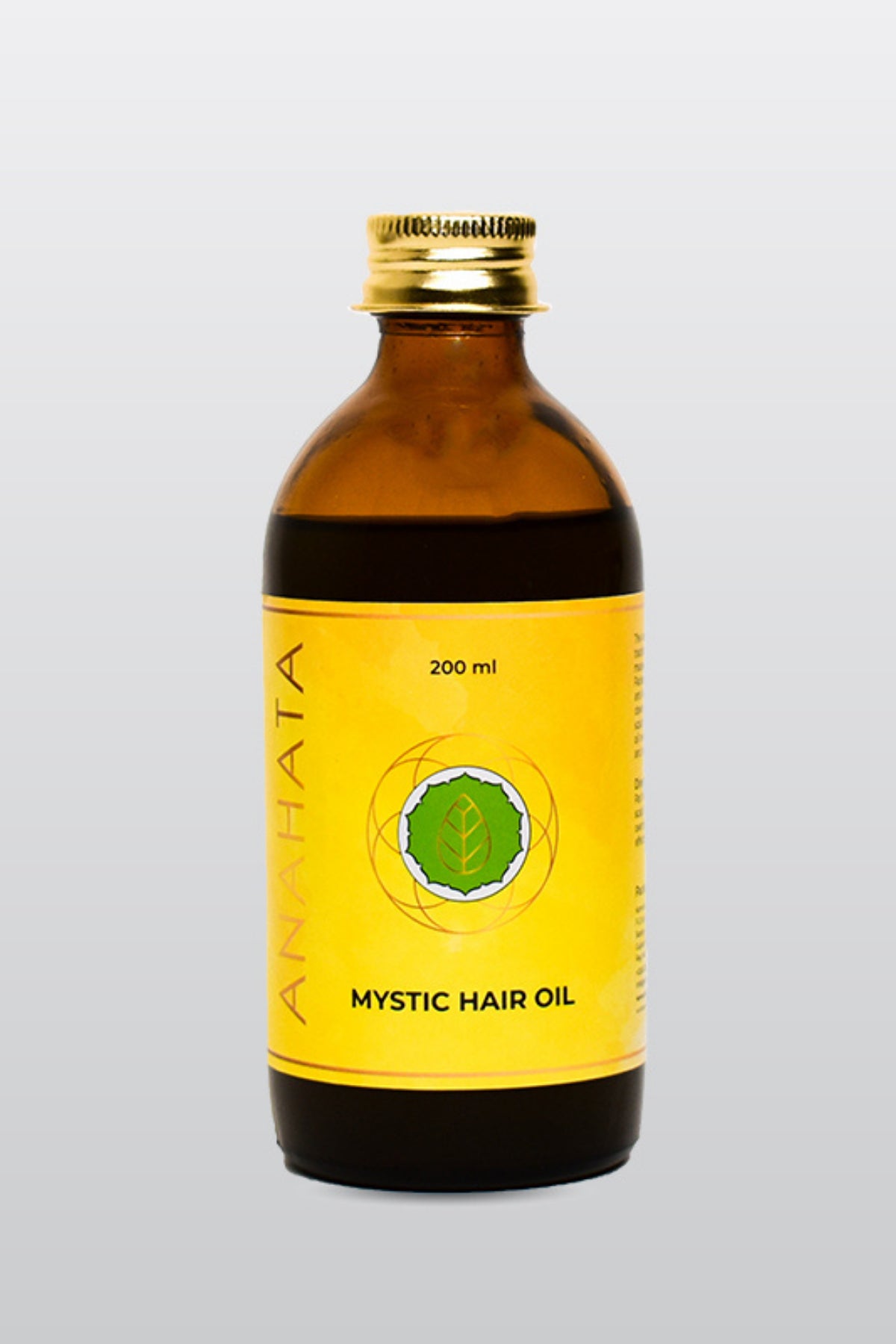 The Anahata Mystic Hair oil is a traditional, hand-crushed blend made with 24 unique ingredients. Packed with herbal goodness and anti-hairfall properties, it slows down greying hair, moisturizes the scalp and softens the hair. Use this oil twice a week for long, lustrous and healthy hair.
Anahata is a 100% organic and sustainable lifestyle brand.
With a focus on wellness based beauty and food products, they make handcrafted, chemical-free products. Their manufacturing process supports small farmers, women entrepreneurs and local businesses.
The Vedas and the Puranas mention Anahata or the Heart Chakra, which is present in all of us and epitomises balance, serenity and compassion - a mantra they make a concious effort to inculcate in their brand as a whole.
Many of their recipes come from the one place that resonates with us all: Home! These recipes are the little DIY's your grandmother teaches you, secret formulas written in old books and manuscripts, and knowledge that has been passed down to younger generations in India, each unique in their own right. Anahata tries to perfect these formulations, in the most ethical and sustainable ways.
You may also like