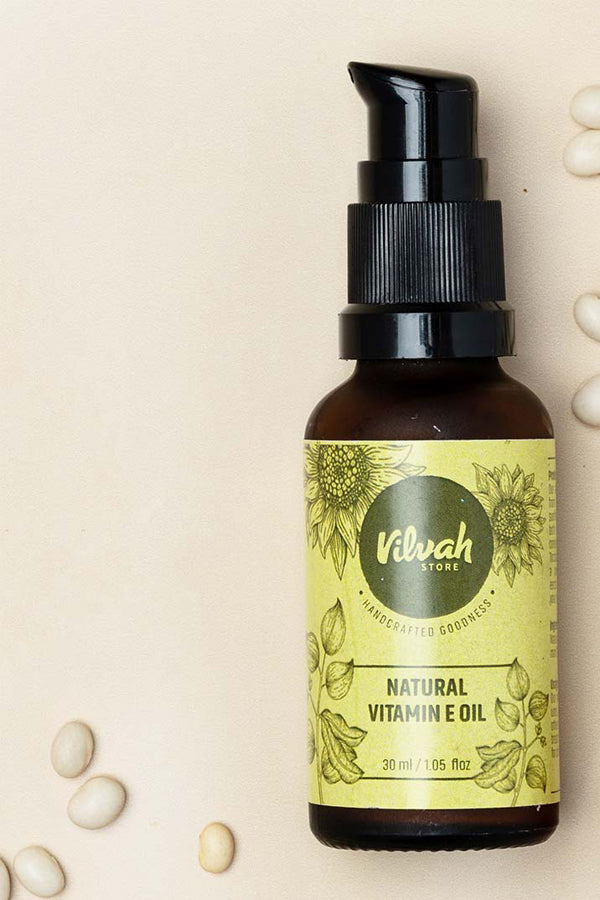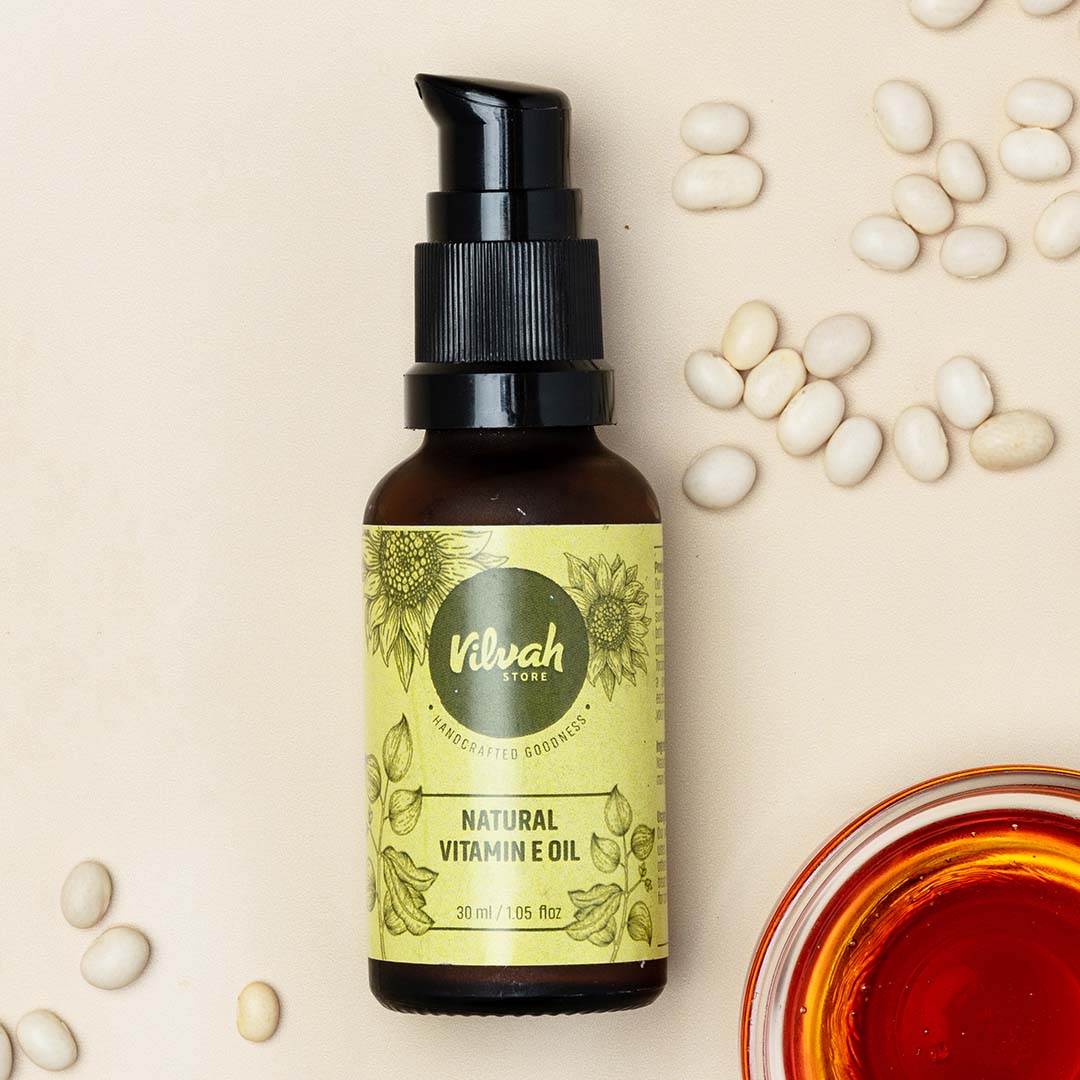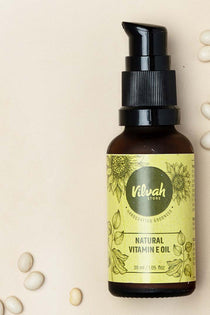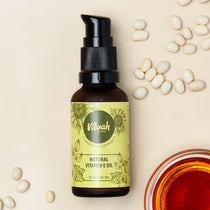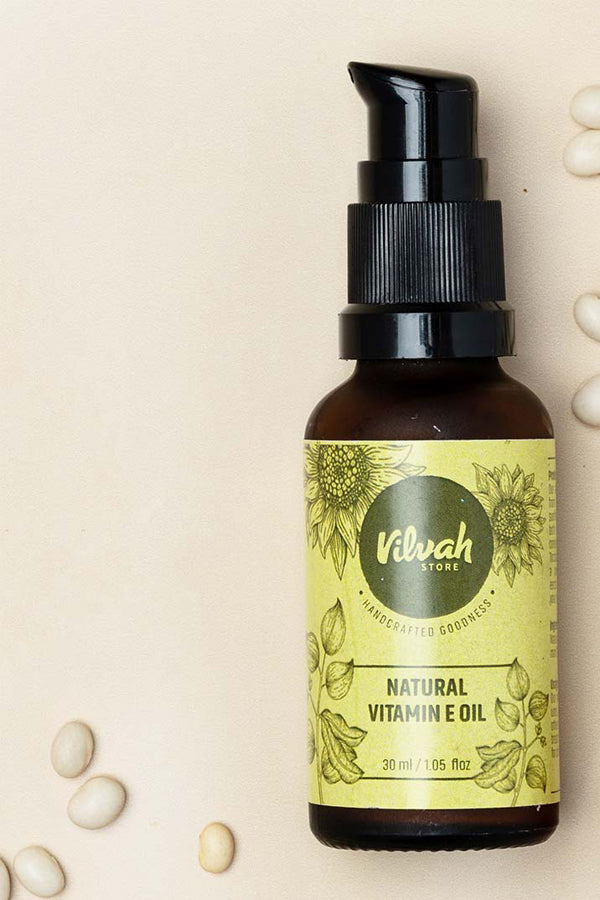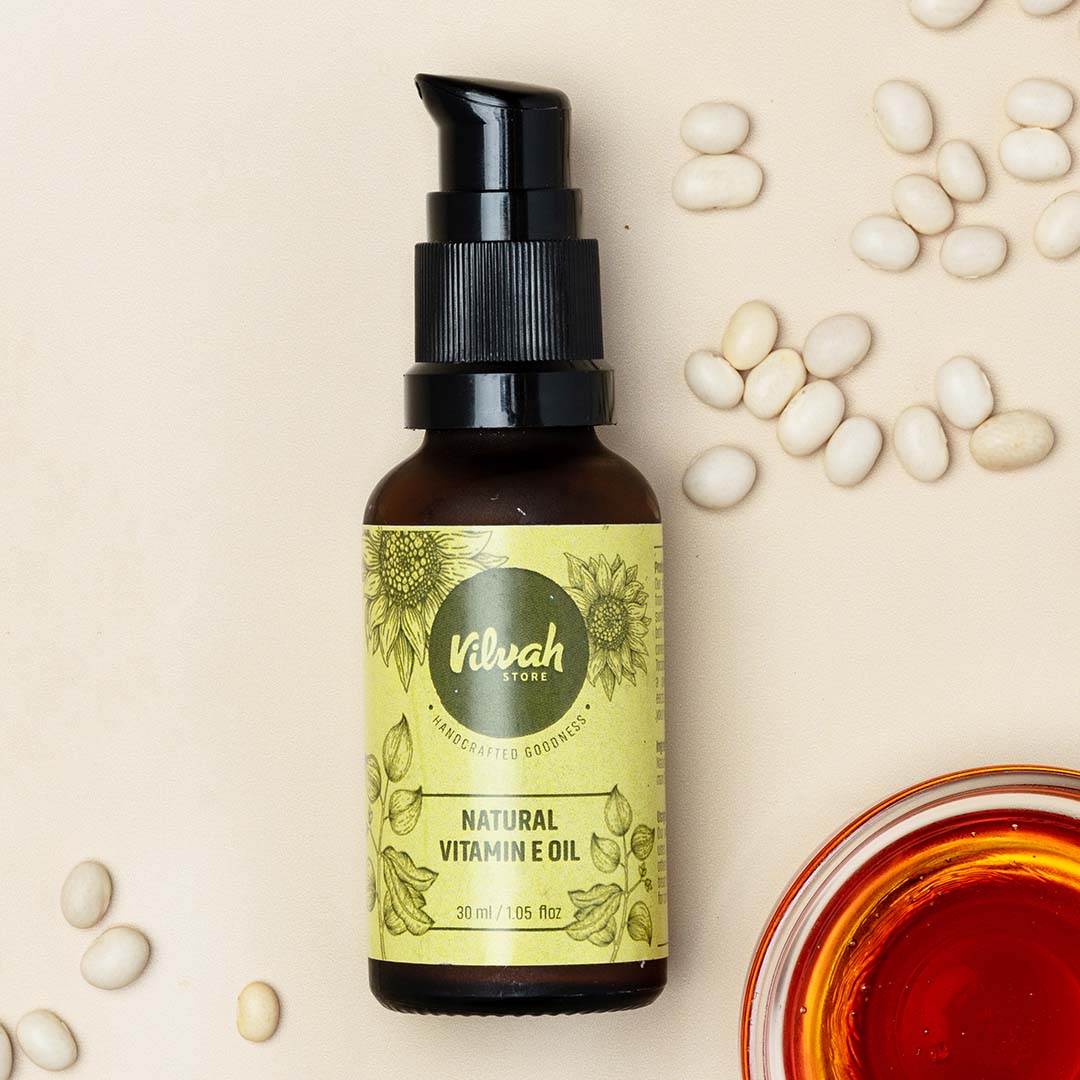 This all-natural Vitamin E is derived from the finest quality soybean and sunflower oil, rendering it suitable for both oral and topical usage.
The high content of Beta, Gamma and Delta tocopherol molecules in this oil works as a powerful antioxidant, slowing the effects of free radicals and rejuvenating your skin and body.
Farm-to-face. 100% farmed and sourced locally.
Vilvah is a sustainable skincare brand using the freshest ingredients and committed to supporting the organic family of farmers. All Vilvah products are are from the ground up, handmade with only the finest and freshest ingredients. Made with a concoction of natural and organic agricultural produce, carrier oils, essential oils and butter, their products are pure and chemical free.
This multi utility oil can be used in many forms:
1. Directly on your skin
2. Use a Q-tip or cotton ball to apply directly on scars and marks
3. Add few drops to your favourite DIY mask and hair oil
4. Since the oil is edible grade, it can be consumed orally on doctor's advise.
Colour: Honey coloured
Odour: Odourless
You may also like