Sheesham Wood Branch-Shaped Salad Spoons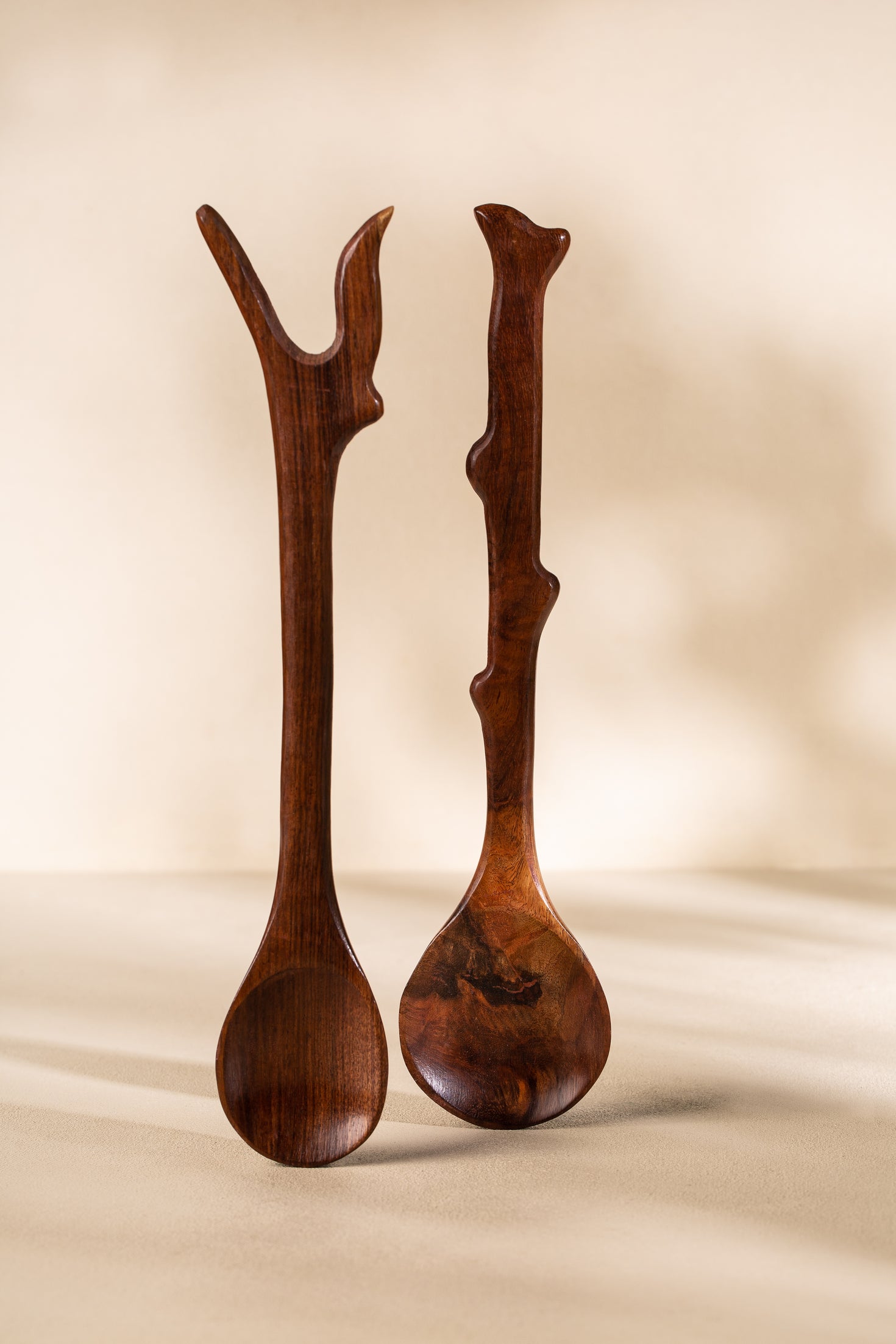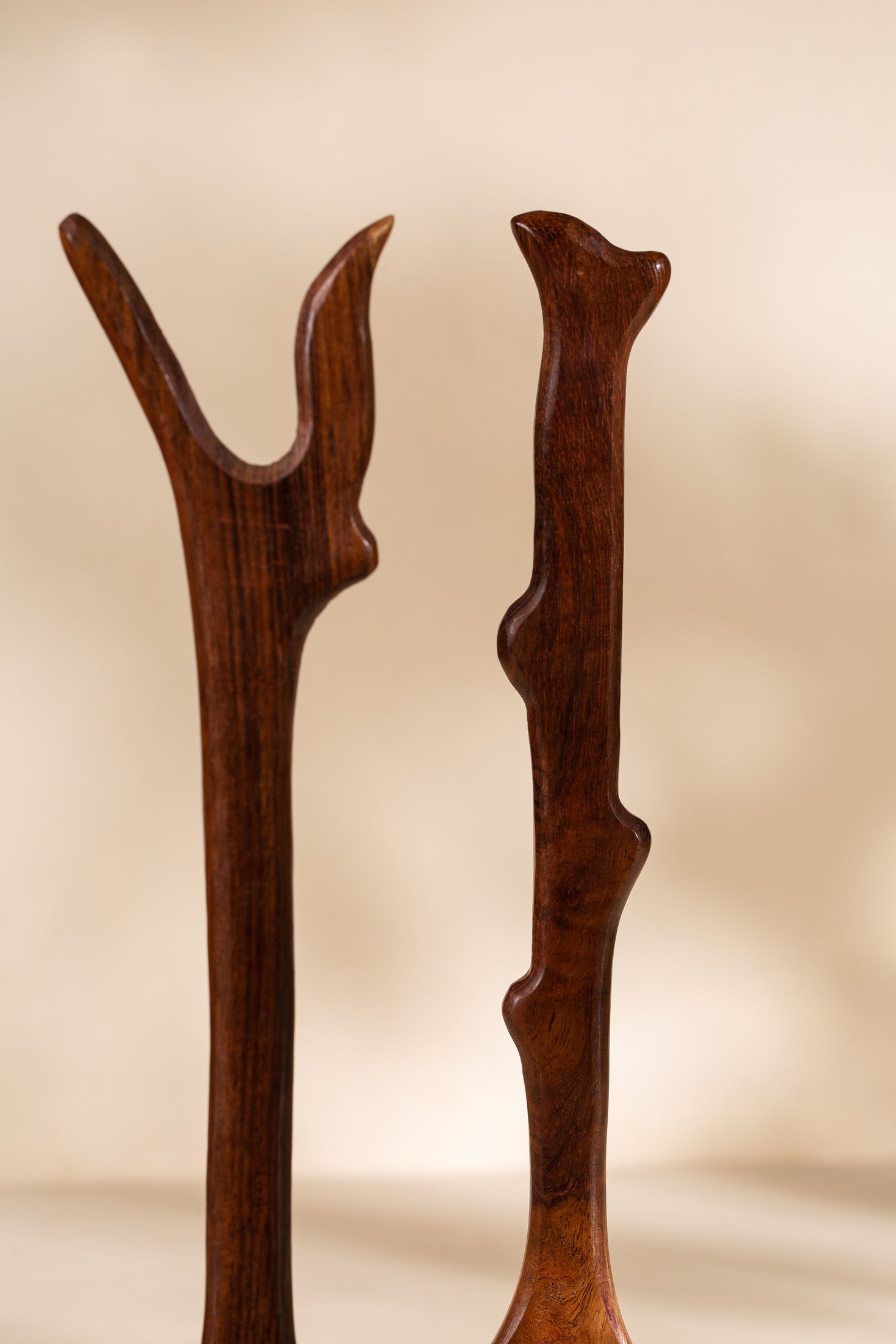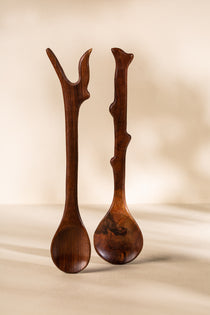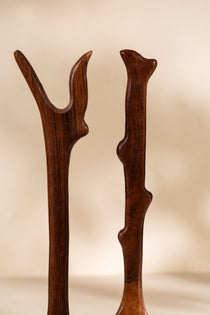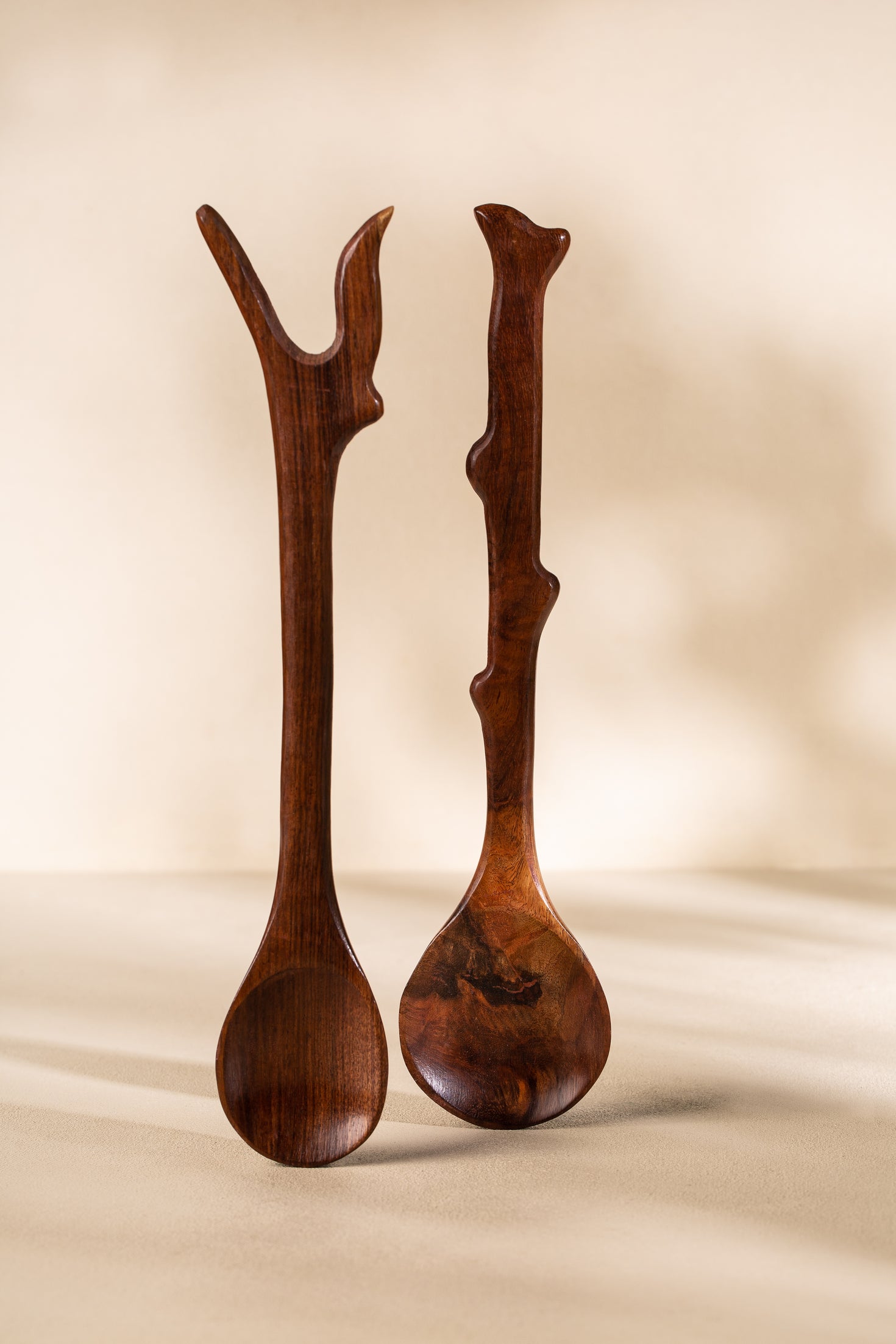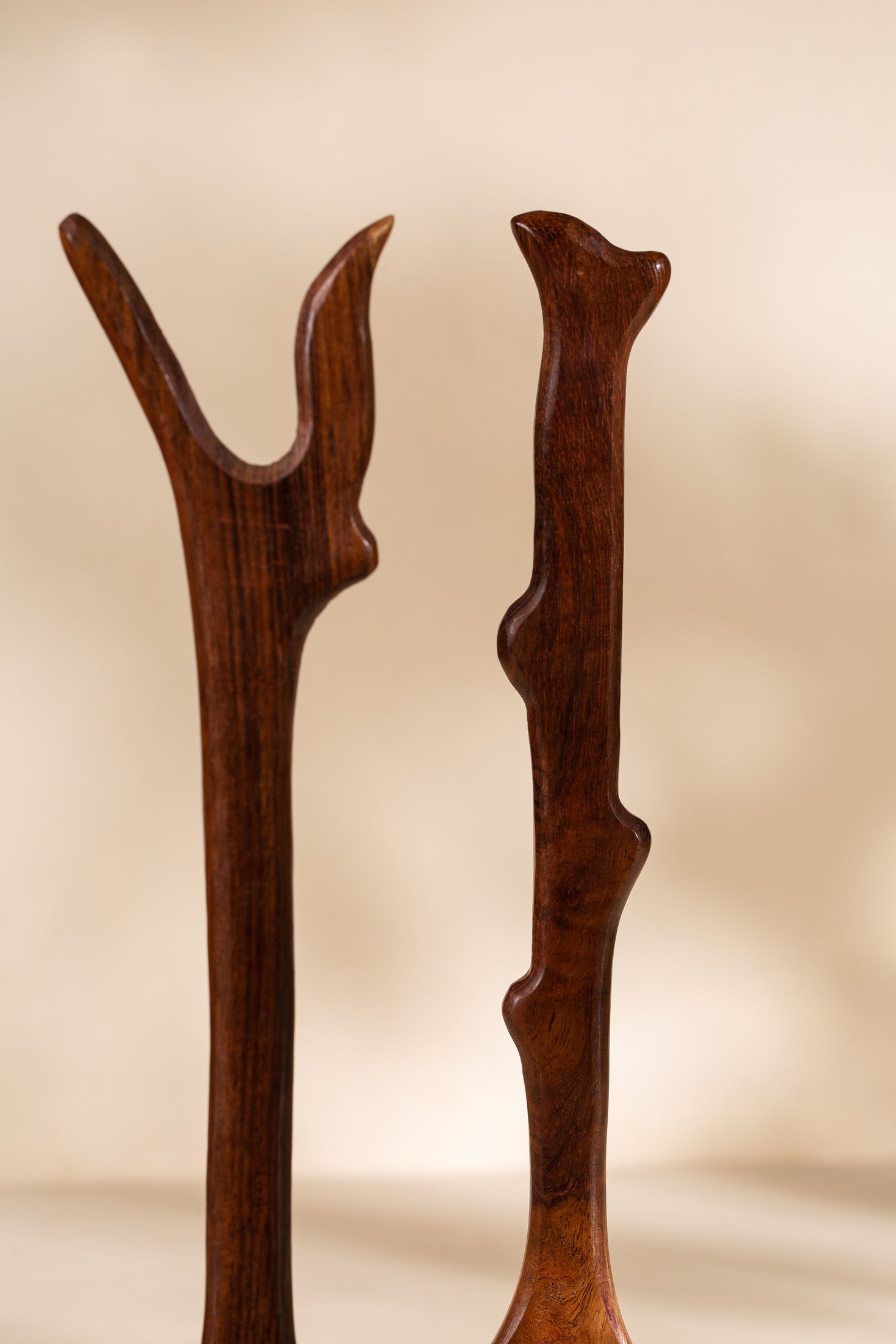 An ideal choice for those looking to invest in sustainable kitchenware for their homes. These beautifully handmade Sheesham Wood salad spoons with a matte finish, are a creative and premium product for mixing salads, as well as, serving guests!
These handcrafted spoons (set of 2) are suitable for kids and adults. It is finished well with a melamine coating that will protect it from water. You will not get any uncomfortable smell, but a natural fragrance of wood.
Fill up your home with good vibes and sublime aesthetics with unique decor, exquisitely built with natural metals, healing stones, hand-crocheted banana plant fibre, locally sourced clay, ethically grown bamboo and other elements that help create a calming aura.
Go Native's range of handmade decor has been designed to brighten up your favourite nook and convert your house into a home.
Align your surroundings to your mood with our sustainable, classic and elegant home decor items - perfect for gifting to yourself or someone special.
You may also like