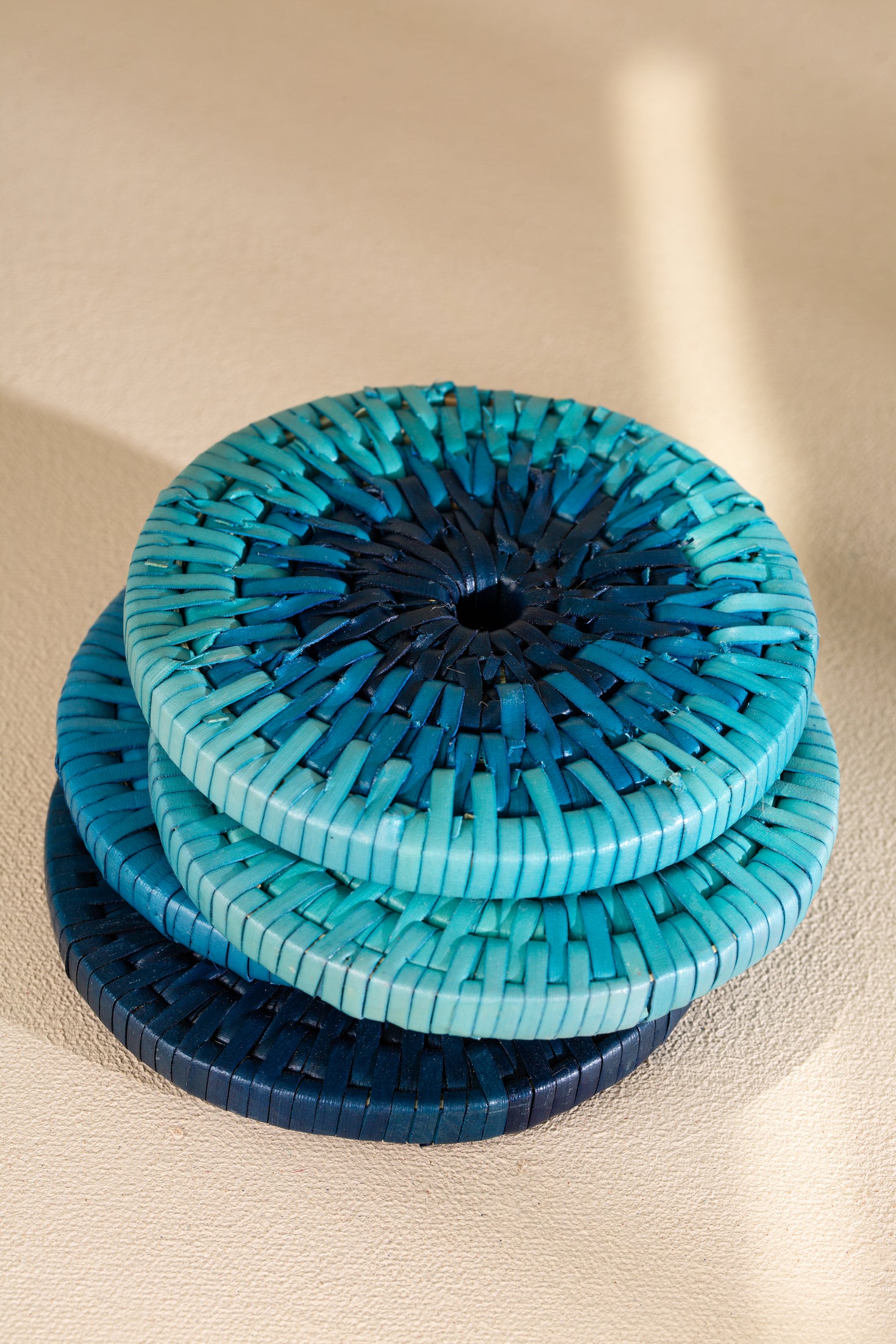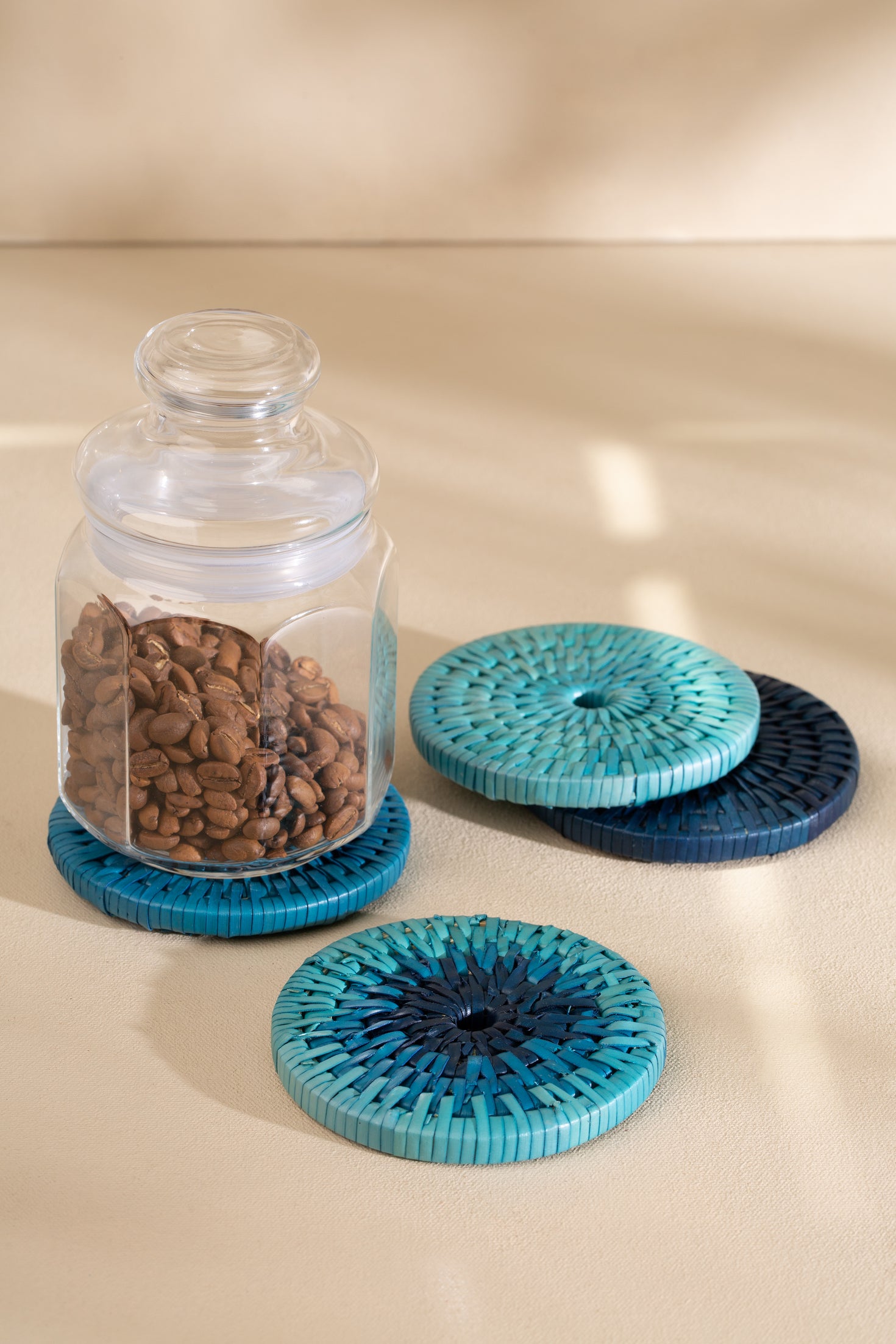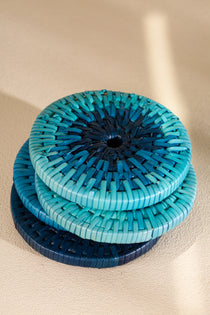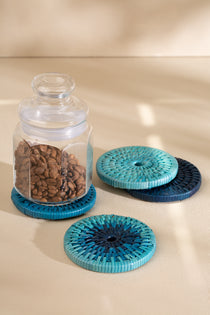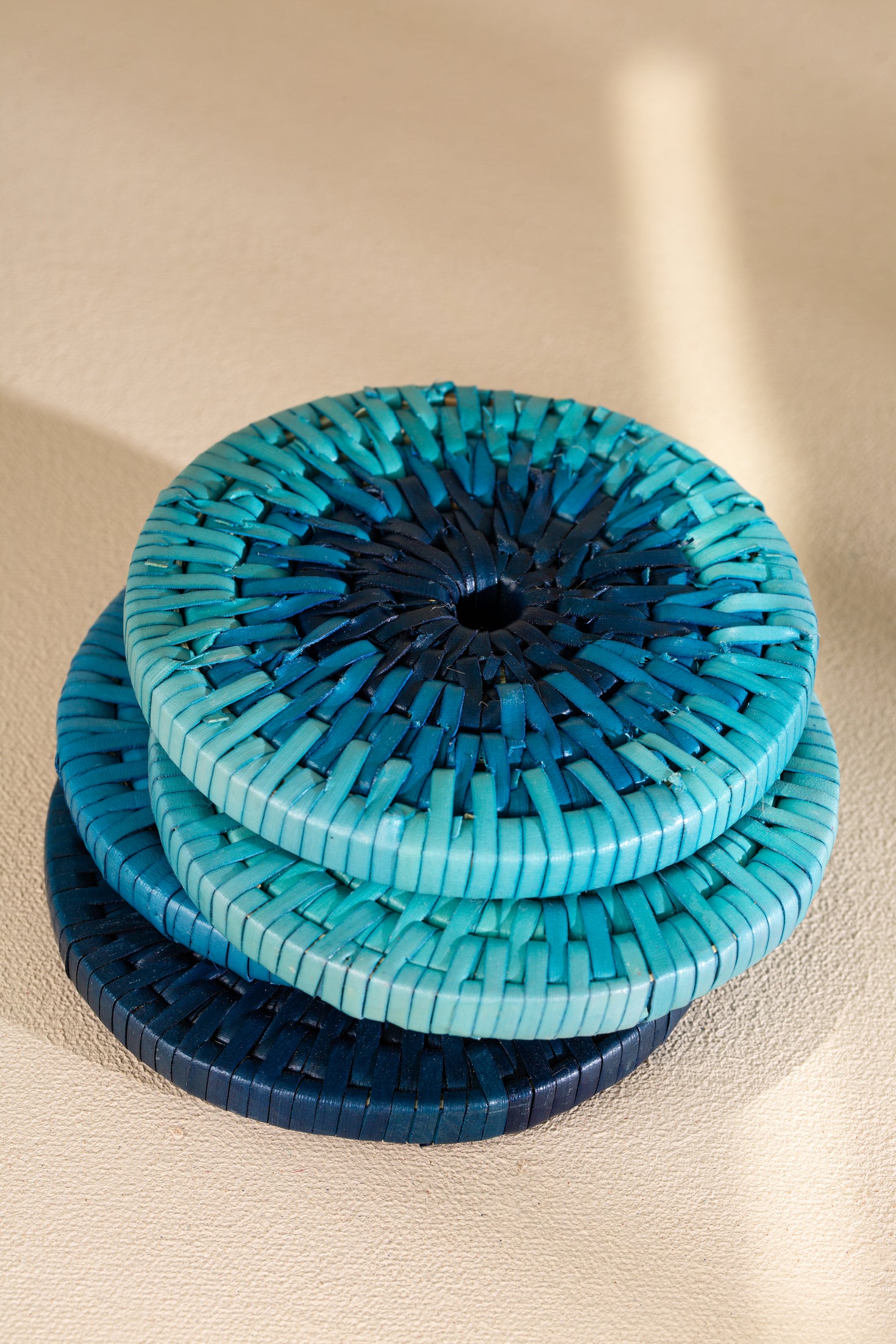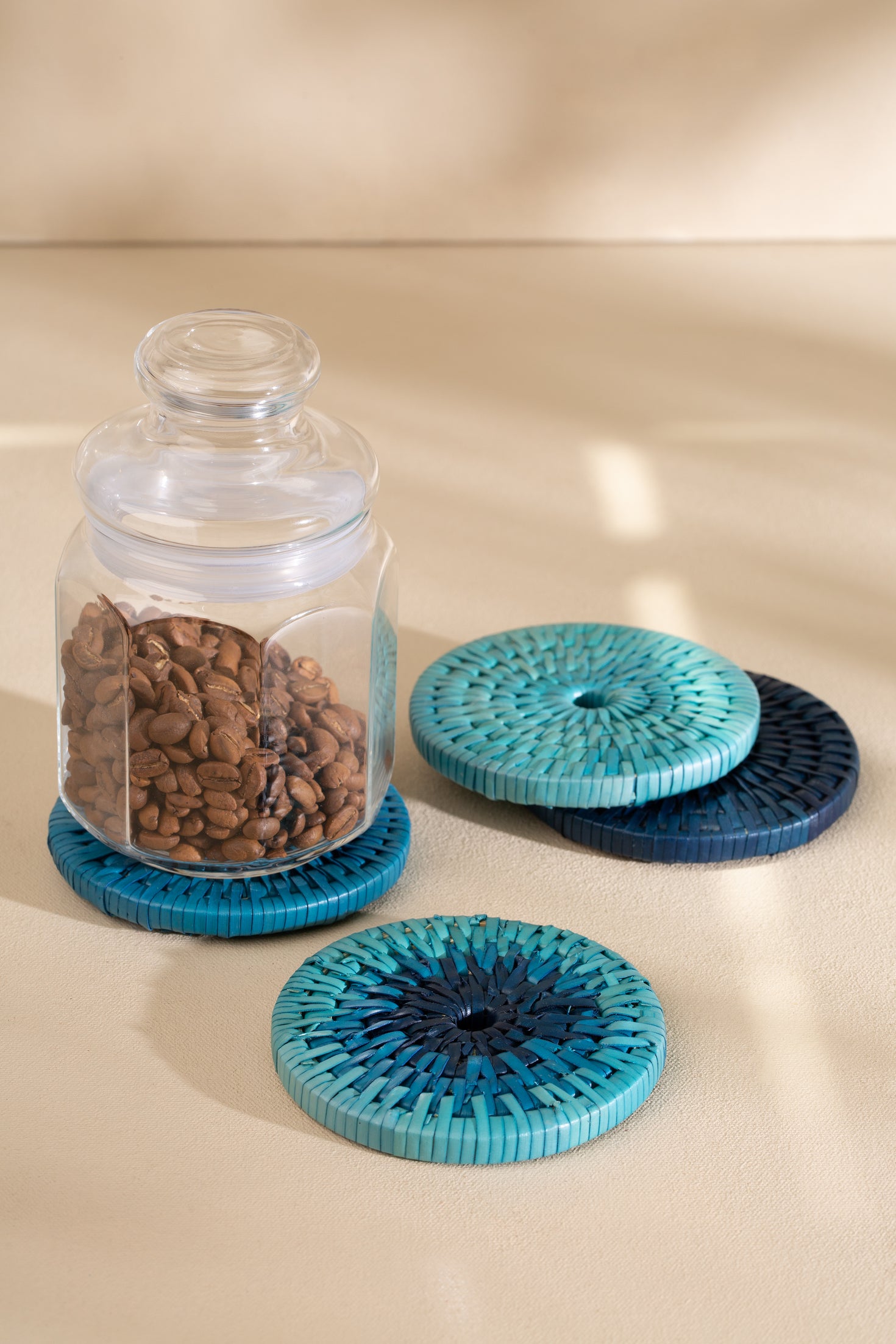 Keep your table protected with these beautiful palm leaf tea coasters.
These coasters (set of 4) are handmade to be durable - perfect for both special occasions, as well as, regular use.
This set of tea coasters is an ideal choice for those looking to invest in sustainble kitchenware for their homes.
Coaster: Width 10"
Palm weaving is the folding and weaving of strips of palm leaves by hand
Our palm leaf products are made by a community-based cooperative of women in rural Tamil Nadu.
The idea is simple: Be good to Yourself, Your Home and the Earth.
Fill up your home with good vibes and sublime aesthetics with unique decor, exquisitely built with natural metals, healing stones, hand-crocheted banana plant fibre, locally sourced clay, ethically grown bamboo and other elements that help create a calming aura.
Go Native's range of handmade decor has been designed to brighten up your favourite nook and convert yoour house into a home.
Align your surroundings to your mood with our sustainable, classic and elegant home decor items - perfect for gifting to yourself or someone special.
Palm Leaf.
Clean gently with a wet cloth.
You may also like