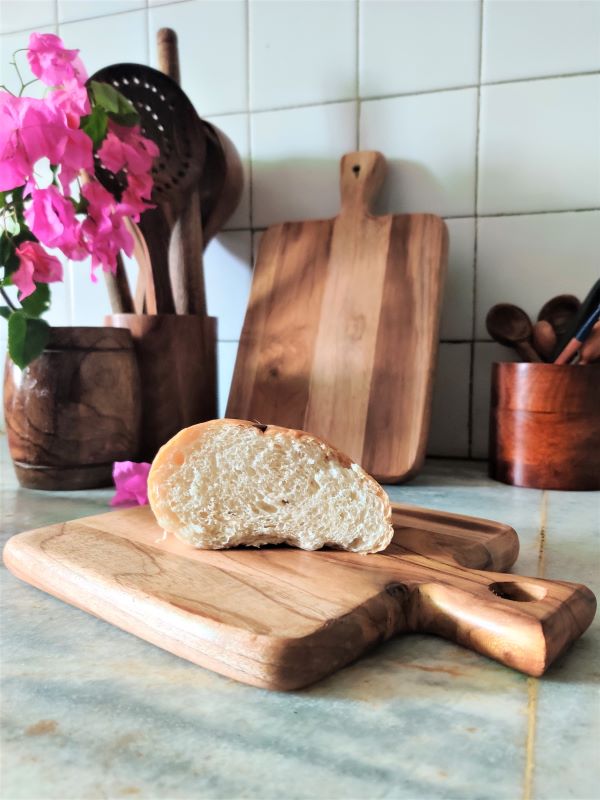 Made of teak wood, our newest addition from Nurture India is multi-purpose & safe for food, with an oil finish. This handcrafted wooden platter doubles up as a chopping board, and leaves the least amount of knife marks.
Dimensions: 9 x 7 x 1 inches with handle
Care:
- Wash with a mild detergent only
- No Scrubbing or soaking in water
- Dry with a cloth immediatelyåÊafter washing and keep away from extreme weather conditions ie too hot or too cold
- Not Dishwasher Safe
- Not MicrowavableåÊ
- All polish will fade with time, they can be simple repolished with coconut oil or any mineral oil available
- Don't soak in water for long hours to avoid warpingåÊ
- If knife marks appear on board with usage and time, you can use beeswax or oil to prove them and maintain them well
åÊ
To ensure a hassle-free shopping experience with Go Native, we would like to request you to take a short video while you unbox the package. This will help us assess the damage caused due to transit, in case of any. Please do share the video with the Go Native team within 7 days of delivery. Please note that we will not be able to exchange the product without the unboxing video that captures the damage.
You may also like