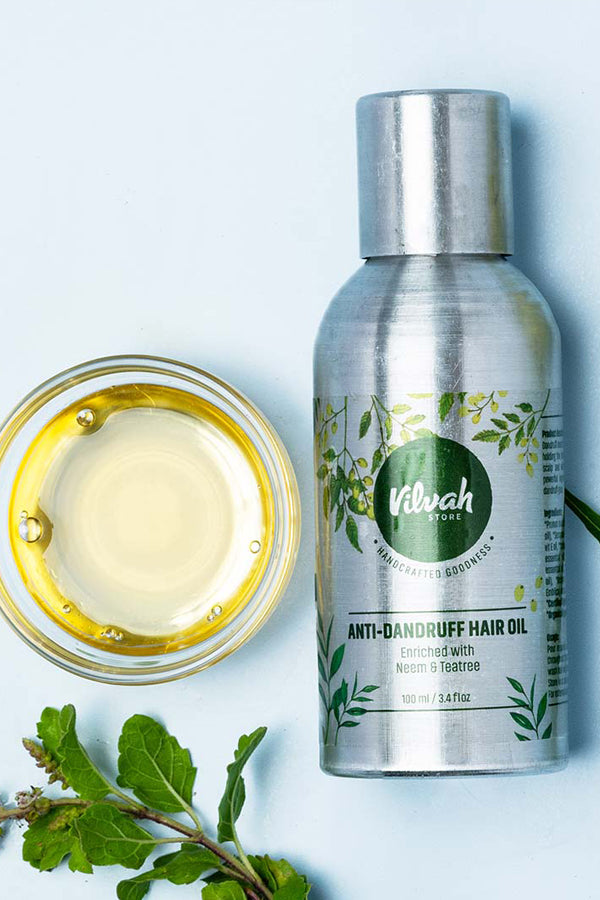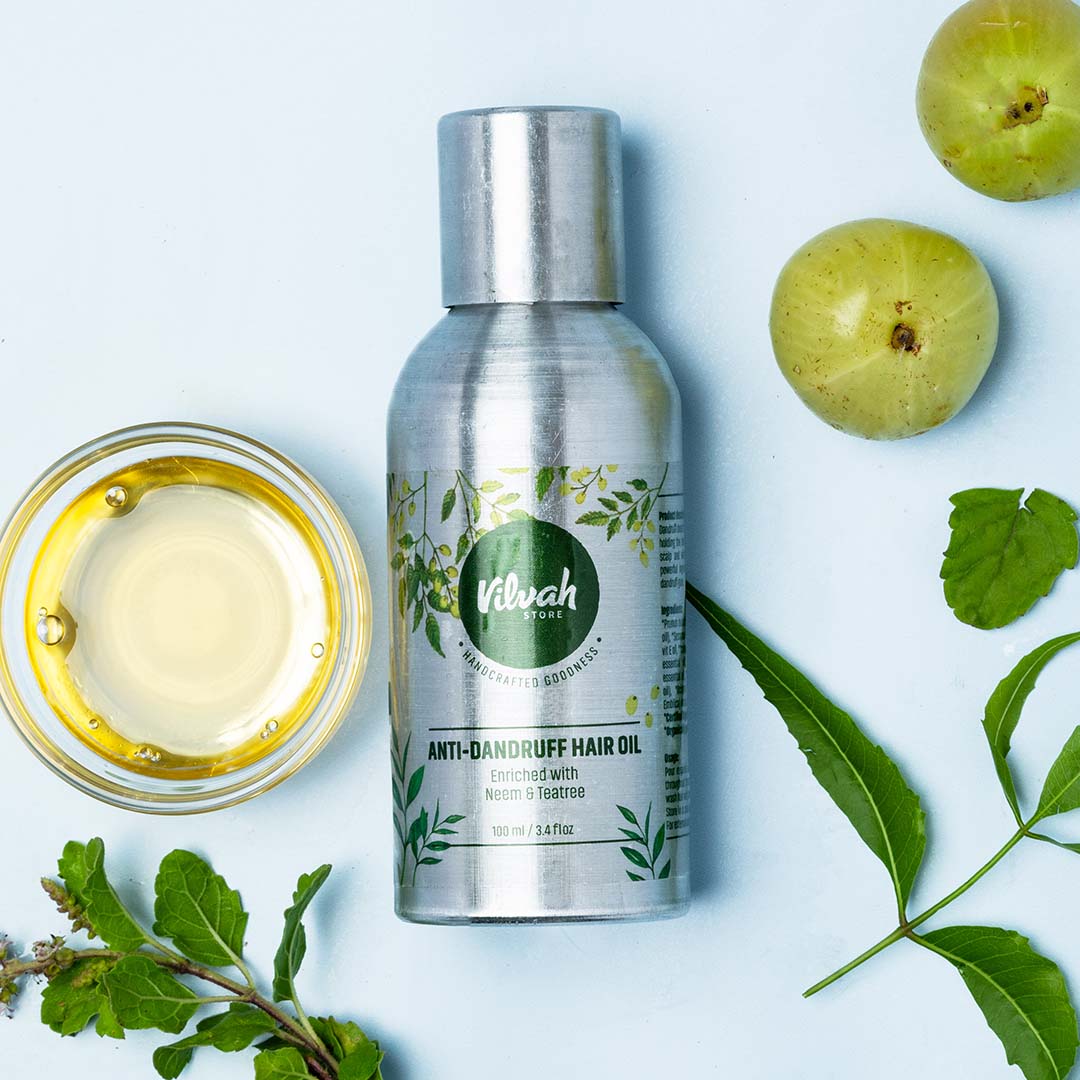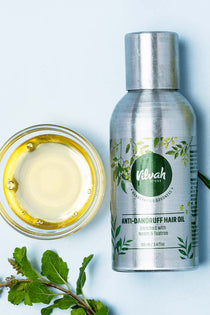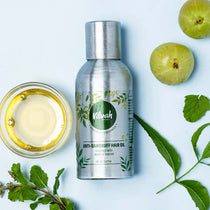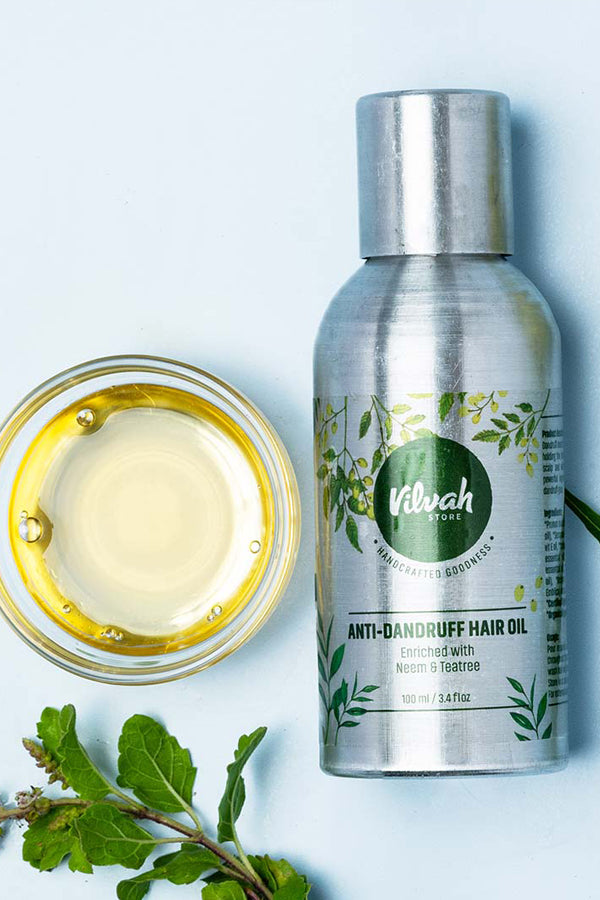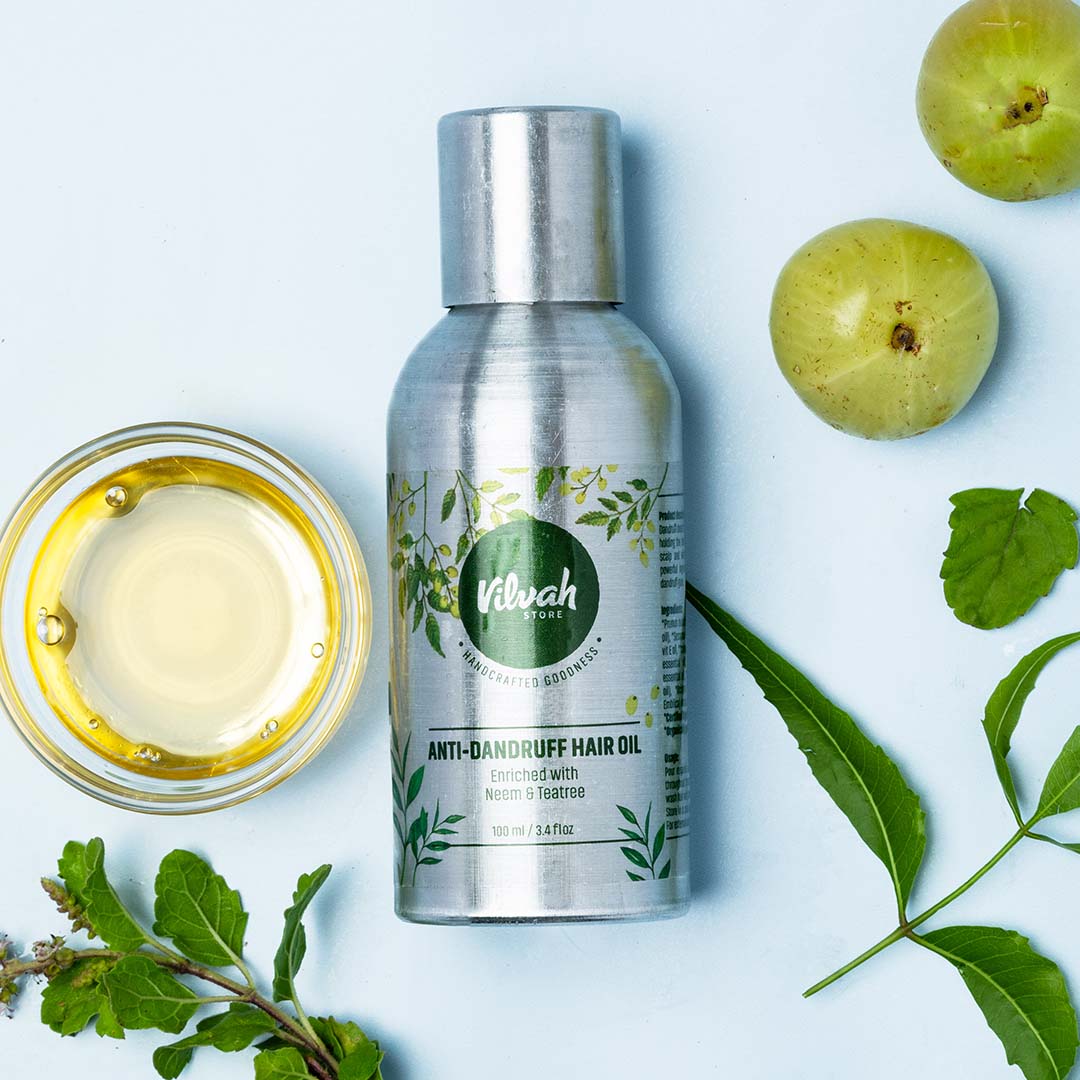 Say goodbye to itchy scalp and white flakes with our pure, natural, organic concoction of dandruff hair oil.
Farm-to-face. 100% farmed and sourced locally.
Vilvah is a sustainable skincare brand using the freshest ingredients and committed to supporting the organic family of farmers. All Vilvah products are are from the ground up, handmade with only the finest and freshest ingredients. Made with a concoction of natural and organic agricultural produce, carrier oils, essential oils and butter, their products are pure and chemical free.
Pour some amount in your palms and massage throughout the scalp and hair. Use it before shampoo. This can be used as a regular hair oil every day.
You may also like