Butterfly Hair Clips (Indigo) For Kids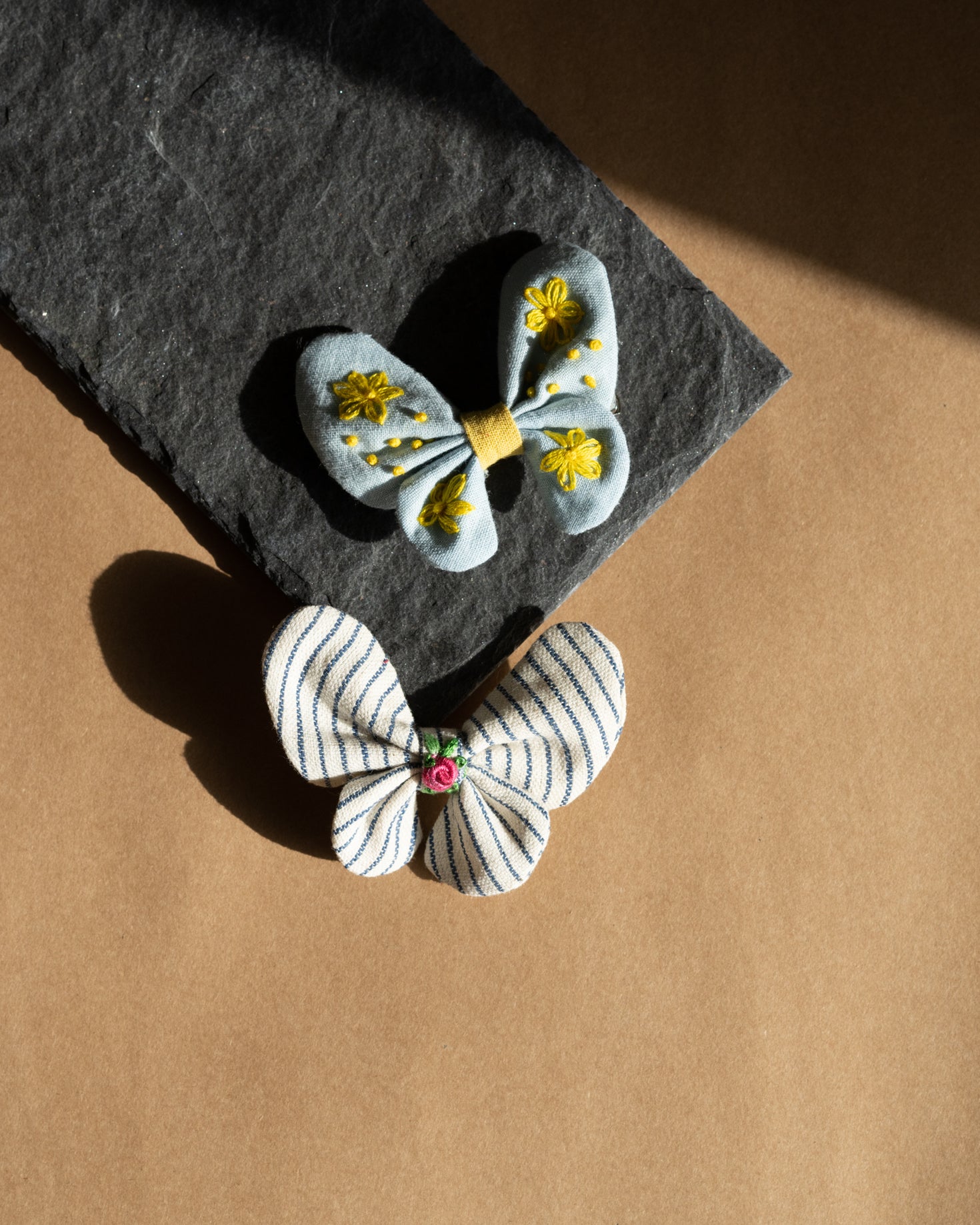 Vintage butterfly hair clips, handmade with love for today's kids. Designed for daily hairstyles, this accessory makes for a perfect gift!
Ethically handcrafted from the left-over fabric cuts from our production unit.
100% Rain-fed organic cotton, eco-printed with pure natural leaves and handwoven by artisans
3.5-inch Length x 2.25-inch width
PureCloth.Co reinvents kid's clothing! The collections are not just aesthetically playful for children to express themselves, but also sustainably made following ethical practices.
The products are made from safe organic materials, designed for extended use (considering kids' rapid growth) and made to be used again (for future recycling).
All outfits and accessories are handmade in a safe and a pleasant production environment ensuring fair wages.
Gentle hand-wash & dry in shade.
You may also like