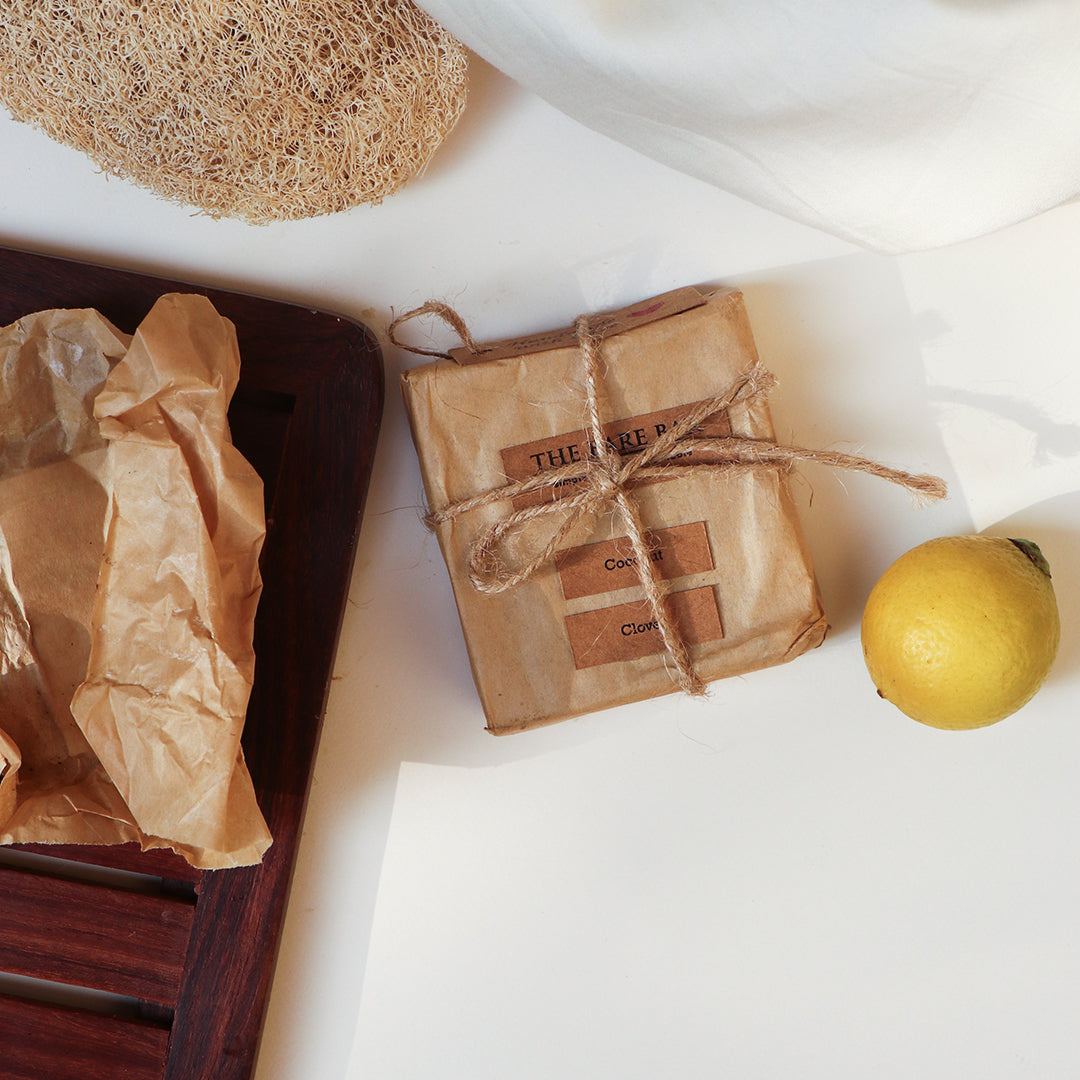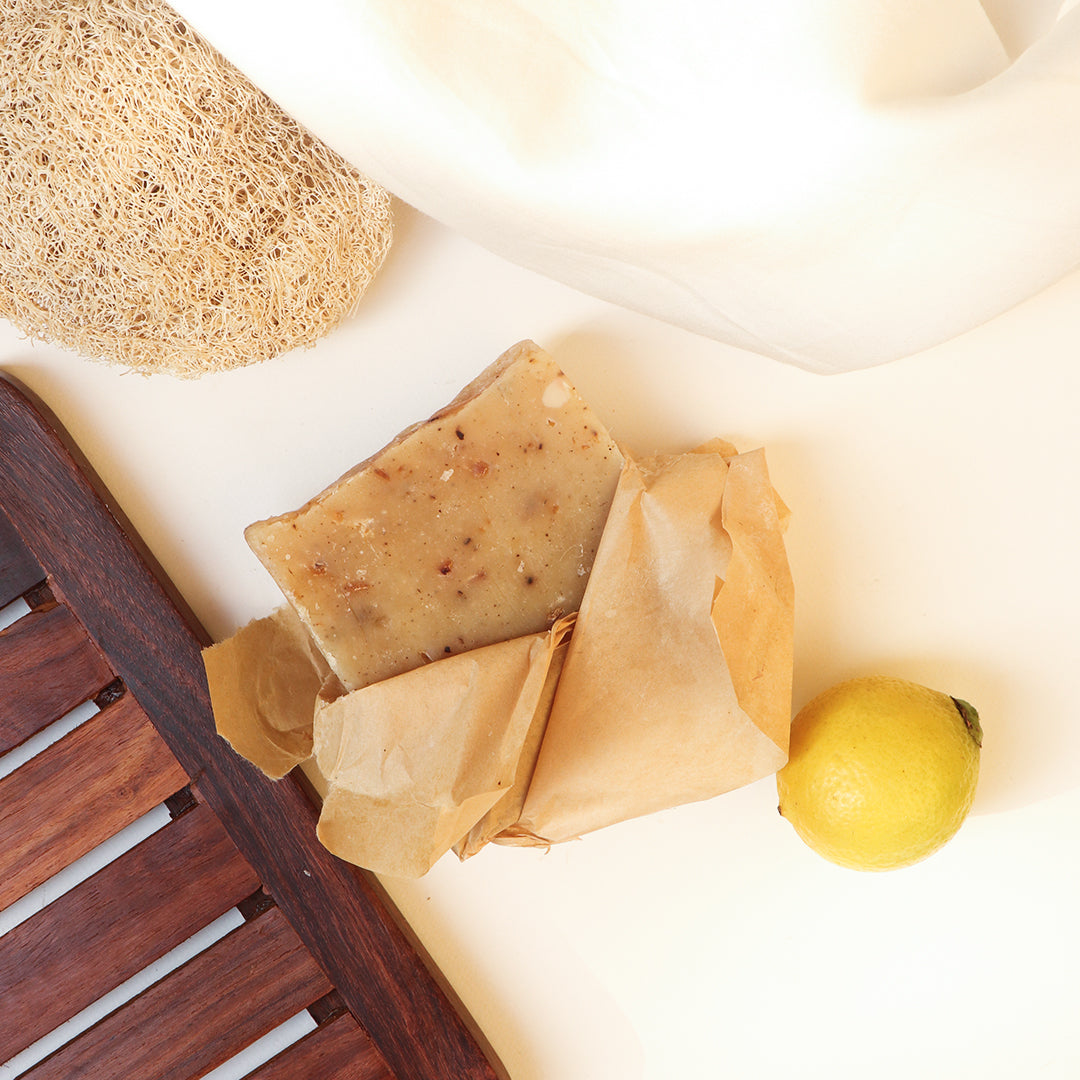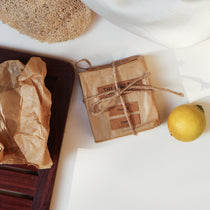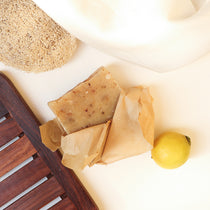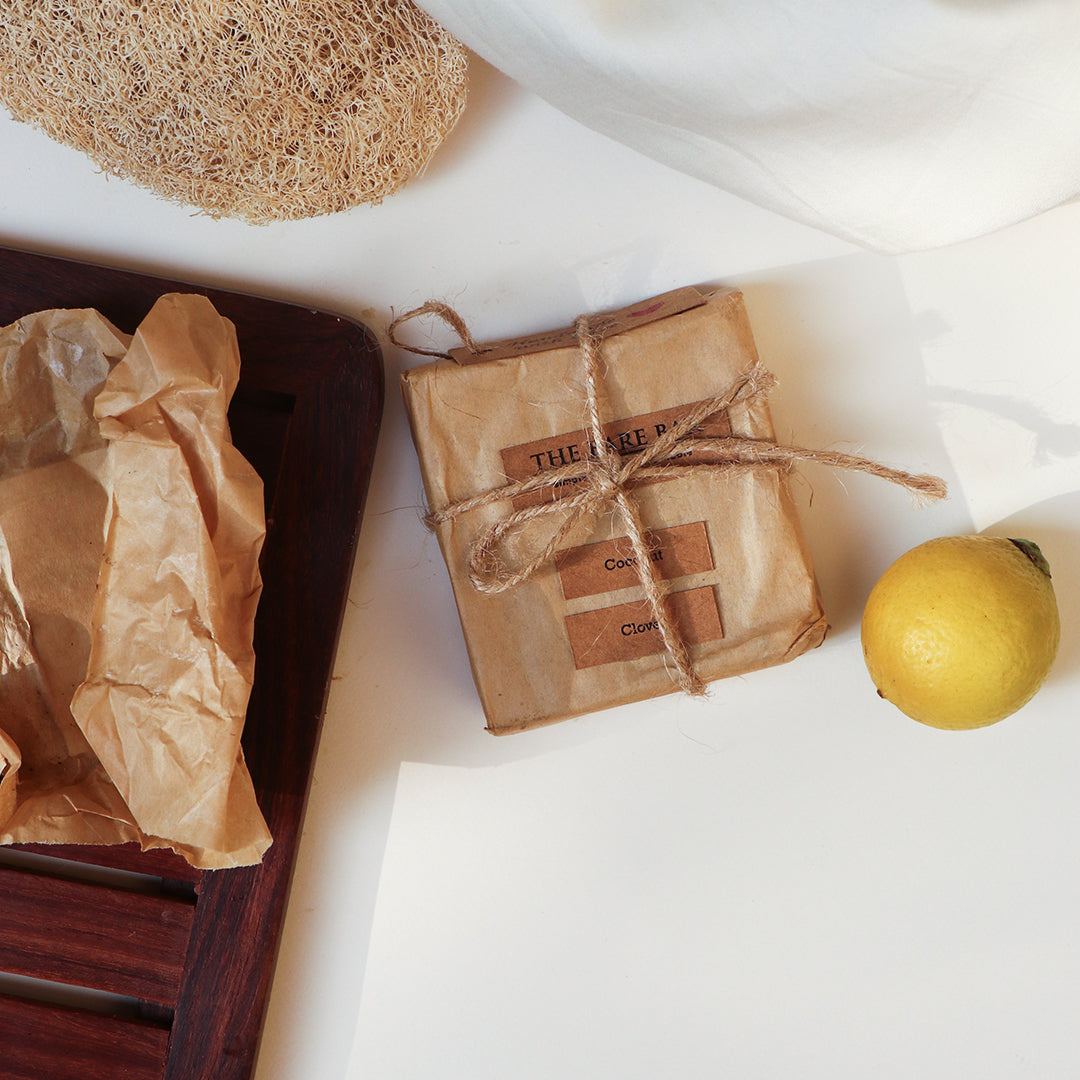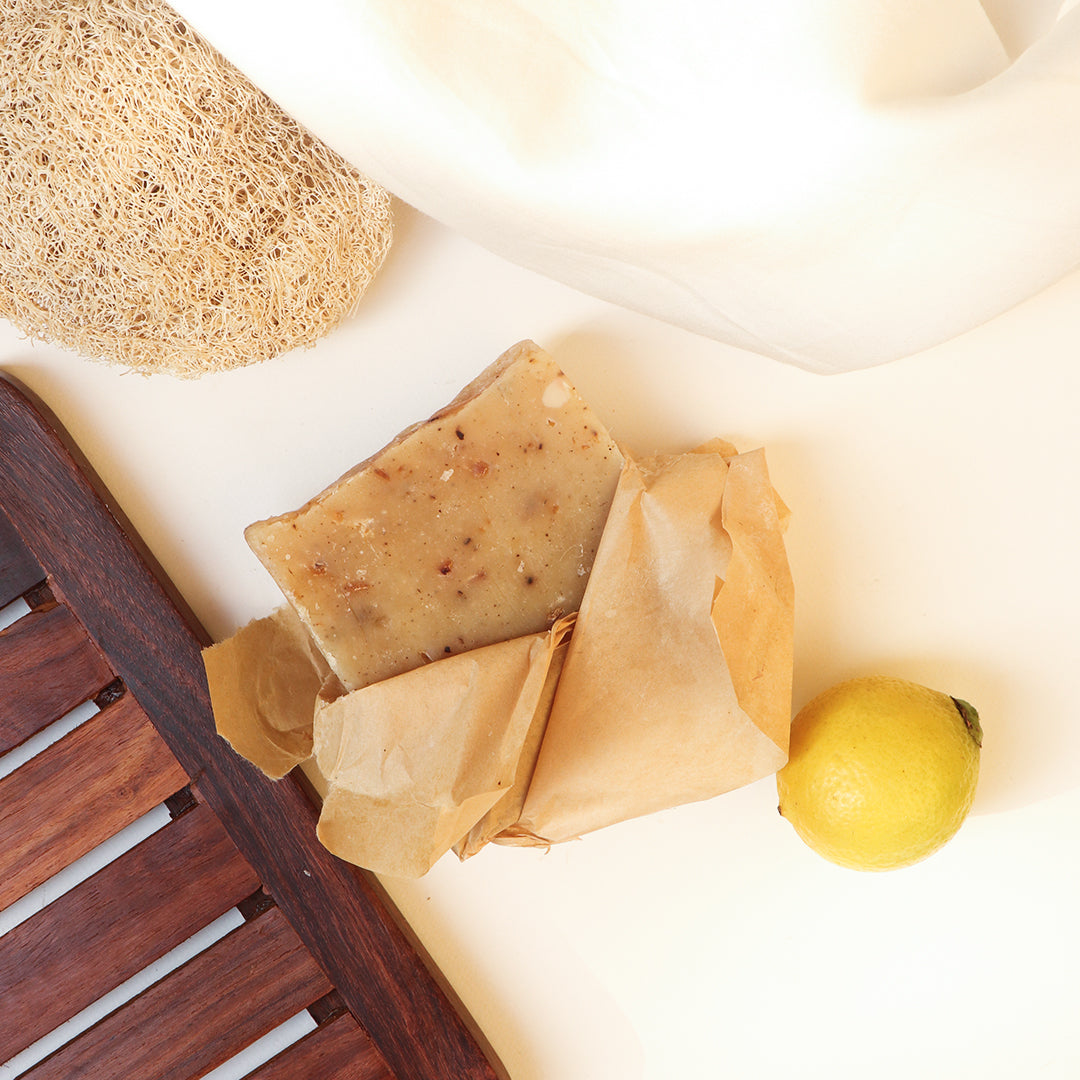 This coconut and clove body scrub is formulated with ground cloves and roasted coconut powder, for a gentle scrub. These bars are lightly scented with a subtle, refreshing blend of lemongrass, eucalyptus and clove essential oils.
Made in India, with locally sourced ingredients.
Made in India, with locally sourced ingredients.
As this product contains cloves, we recommend doing a patch test before using.
Rooted in an ethos of sustainable beauty and wellness, The Bare Bar brand is just a resonance and extension of a basic, grounded and nature-first Indian personality. With no synthetic additions, SLS, parabens, colours, fillers or fragrances, their products are all natural, pure and bare.
All colours are derived from nature using heavenly essential oils, which also also add nourishing properties to these products.
These soaps are all freshly made to order. Although you can start using them immediately, they will benefit greatly from a 2 week cure. Therefore, if possible, start using after 2 weeks from delivery.
In addition, since there are no chemical hardeners, please use a very well draining soap dish. Ensure your bars don't sit in water as they will melt faster.
You may also like