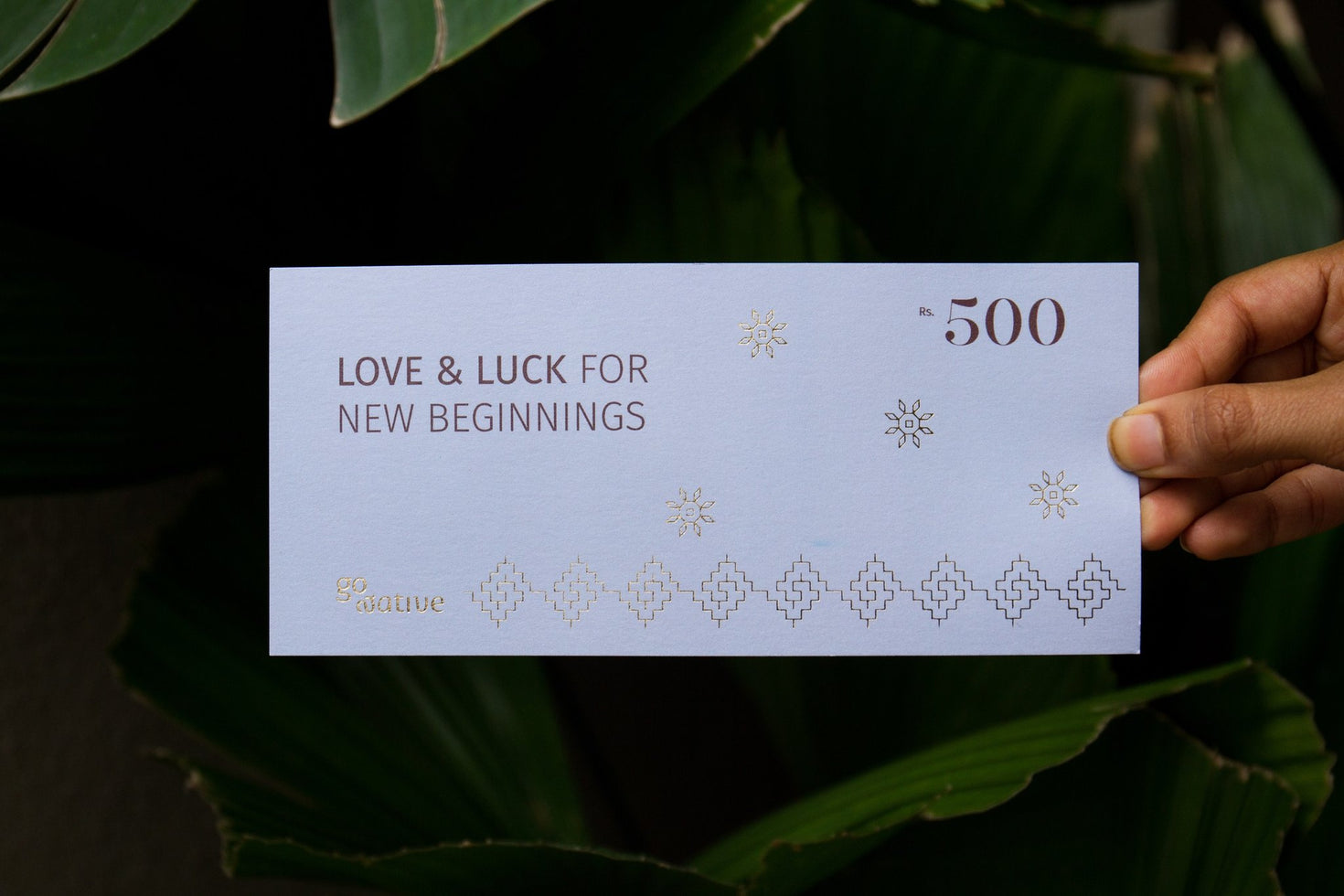 Gift the joy of shopping sustainable goodies from Go Native, your neighborhood sustainable store and restaurant.
This voucher stands for a flat 500 INR discount on your bill value, valid only on retail products.
To redeem it online, add the coupon code to your cart value before checking out.
To redeem it offline, hand in the voucher to our store executive before your purchase.
Shop All Things Handmade, Handcrafted and Handwoven!
1. Partial utilisation of the voucher is not feasible
2. This is valid for one time use only
3. This voucher cannot be clubbed with multiple vouchers for a single order
4. Redeemable for both online and offline purchases
5. Validity of the offer lasts 6 months from the date of purchase (as mentioned on the voucher)
You may also like