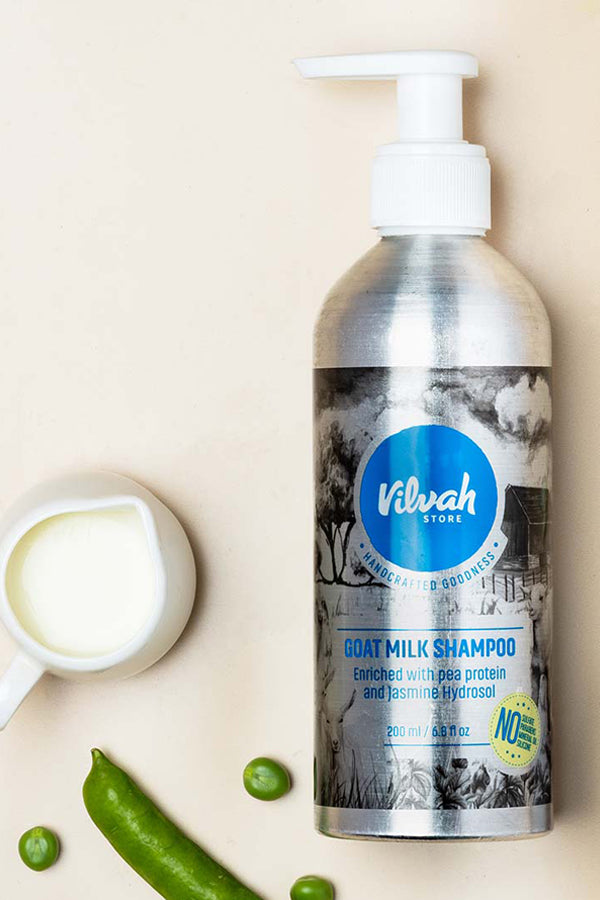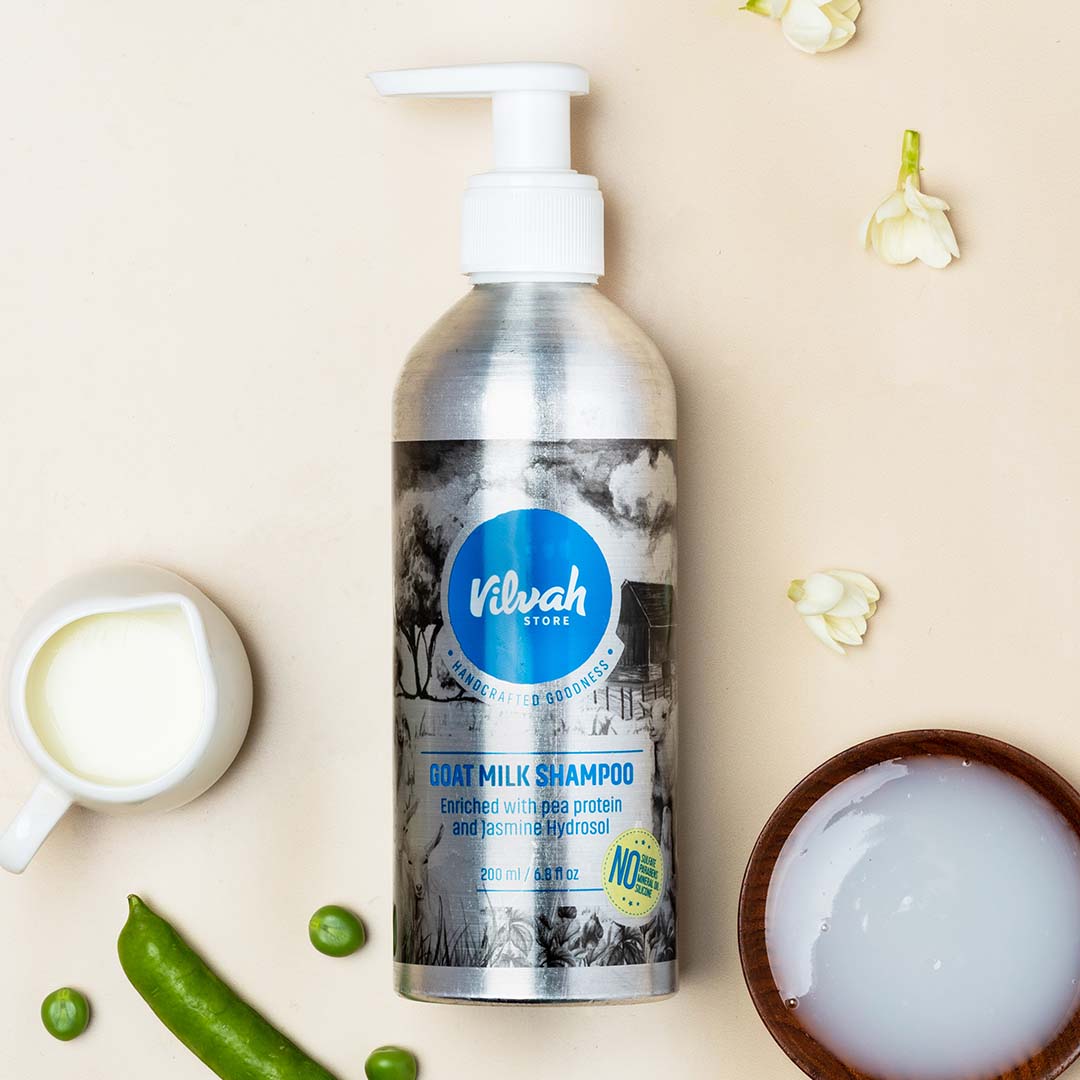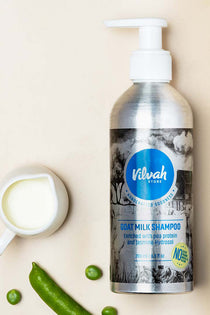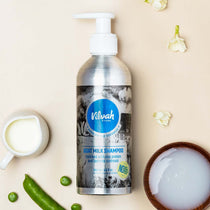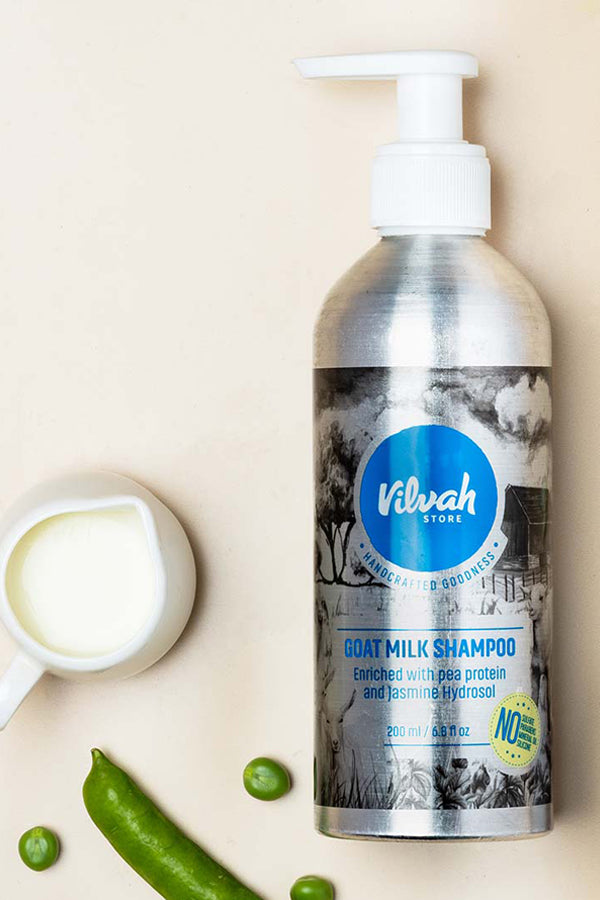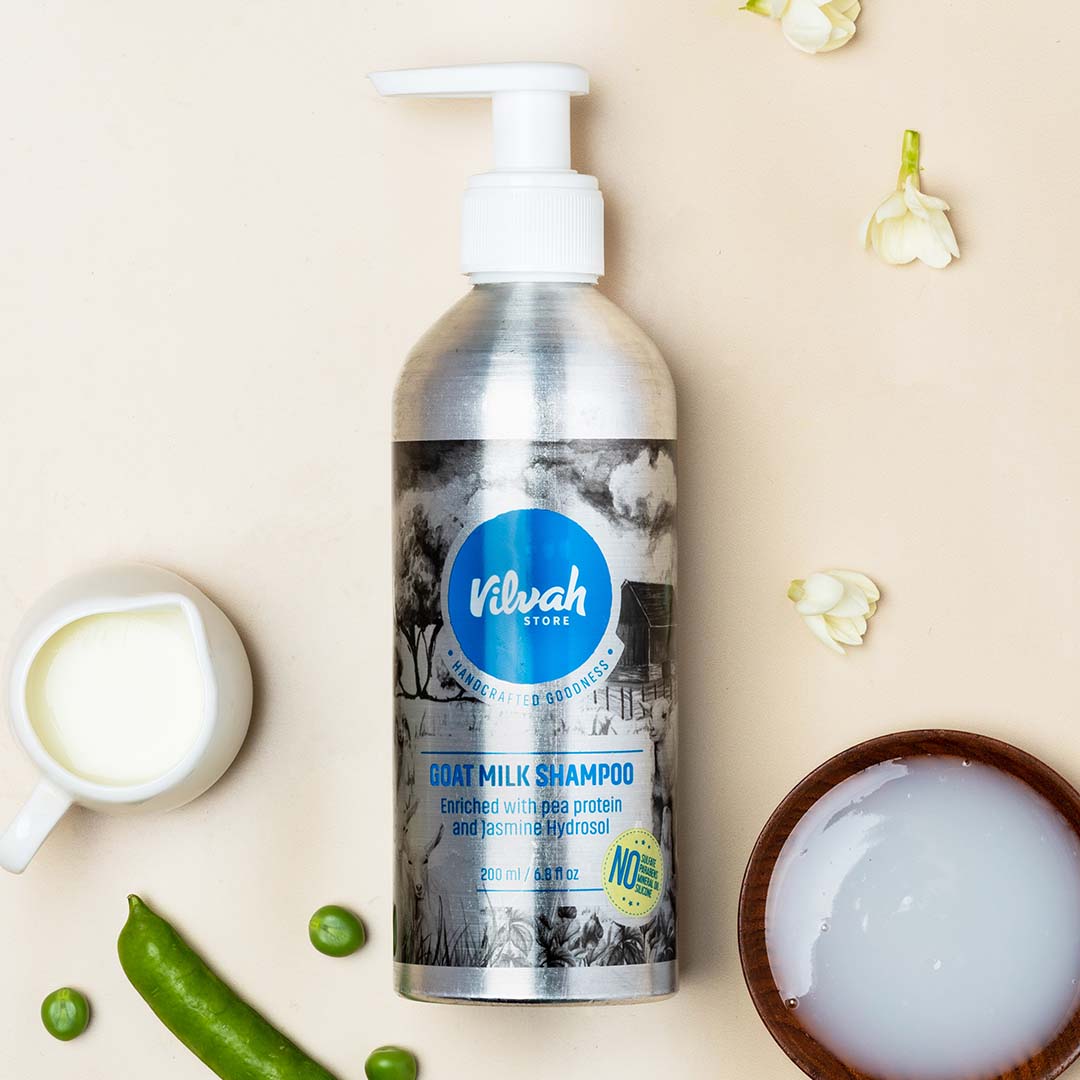 It's pamper season! Nourish your hair & scalp with some 100% natural goat milk shampoo.
This natural formula offers rich creamy lather with ultra-moisturising goat milk.
Clinically proven to reduce frizz and fly-away hair and retain long-lasting moistur, this shampoo gives lustrous, soft & smooth locks after every wash.
Farm-to-face. 100% farmed and sourced locally.
Vilvah is a sustainable skincare brand using the freshest ingredients and committed to supporting the organic family of farmers. All Vilvah products are are from the ground up, handmade with only the finest and freshest ingredients. Made with a concoction of natural and organic agricultural produce, carrier oils, essential oils and butter, their products are pure and chemical free.
Massage into damp scalp and wet hair. Rinse thoroughly. Repeat if required.
Follow with Vilvah conditioner to lock in the moisture.
Foam/Lather - Medium
pH - 6
Kids Friendly
Fragrance: 100% natural, floral and citrus aroma.
You may also like