Handcrafted Copper & Wood Carafe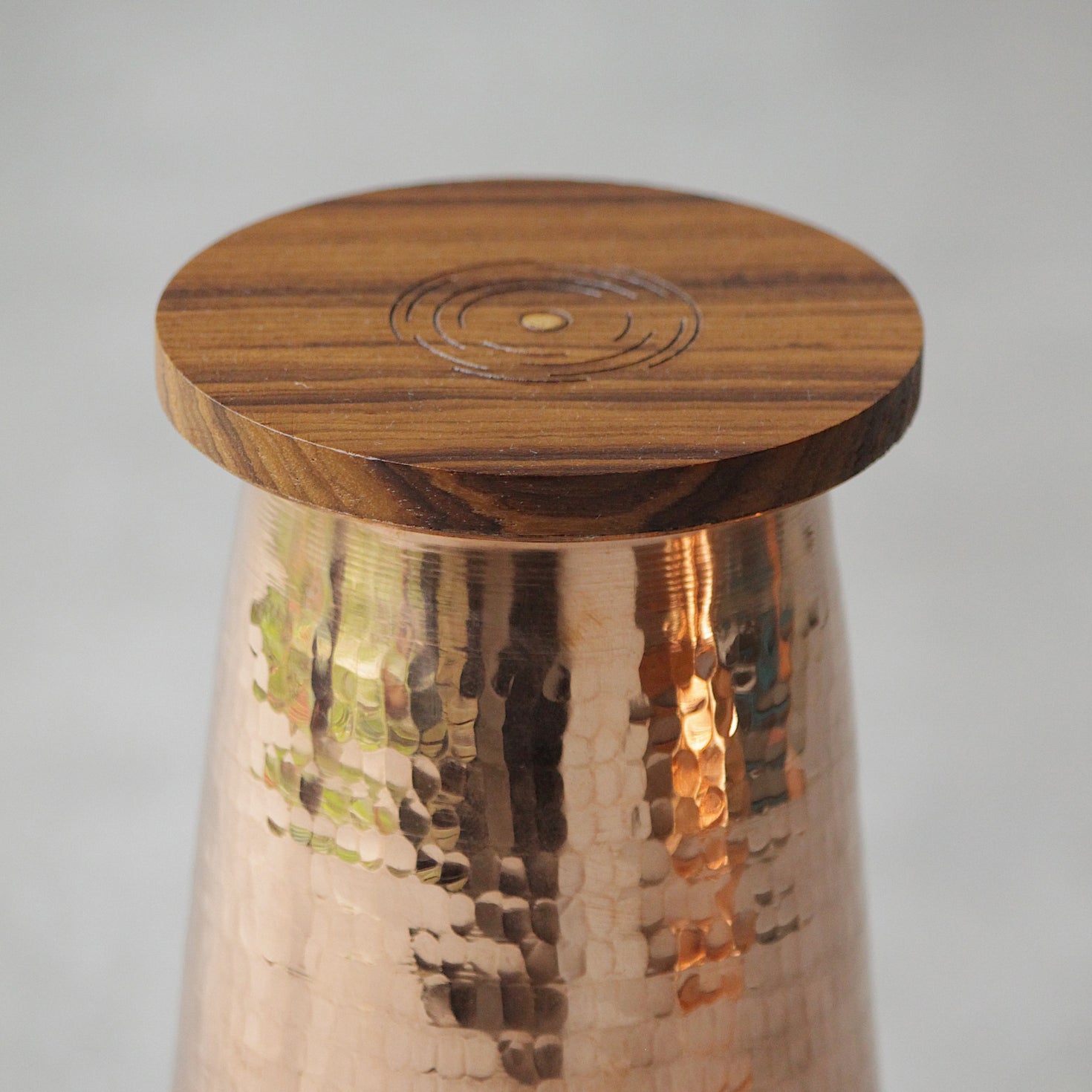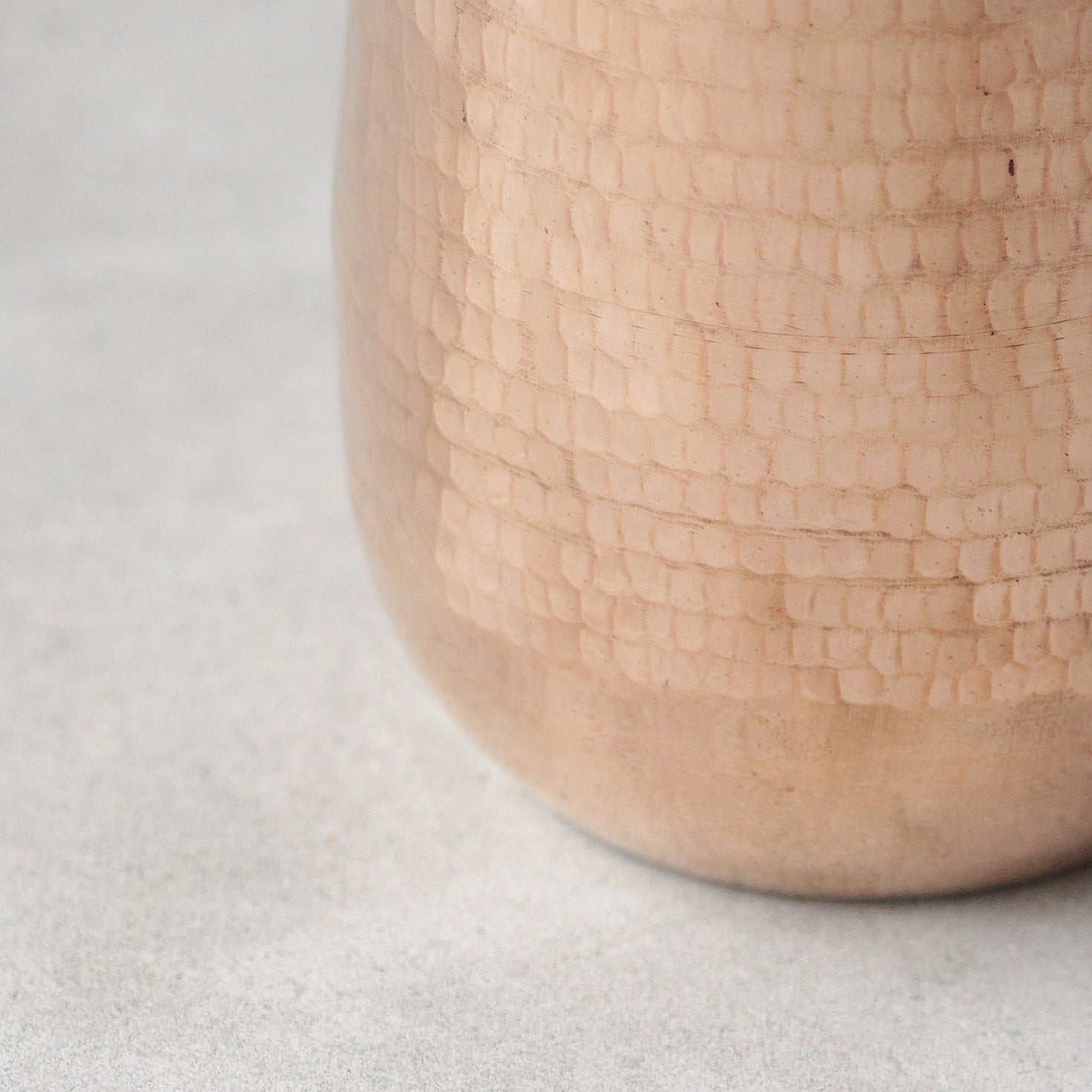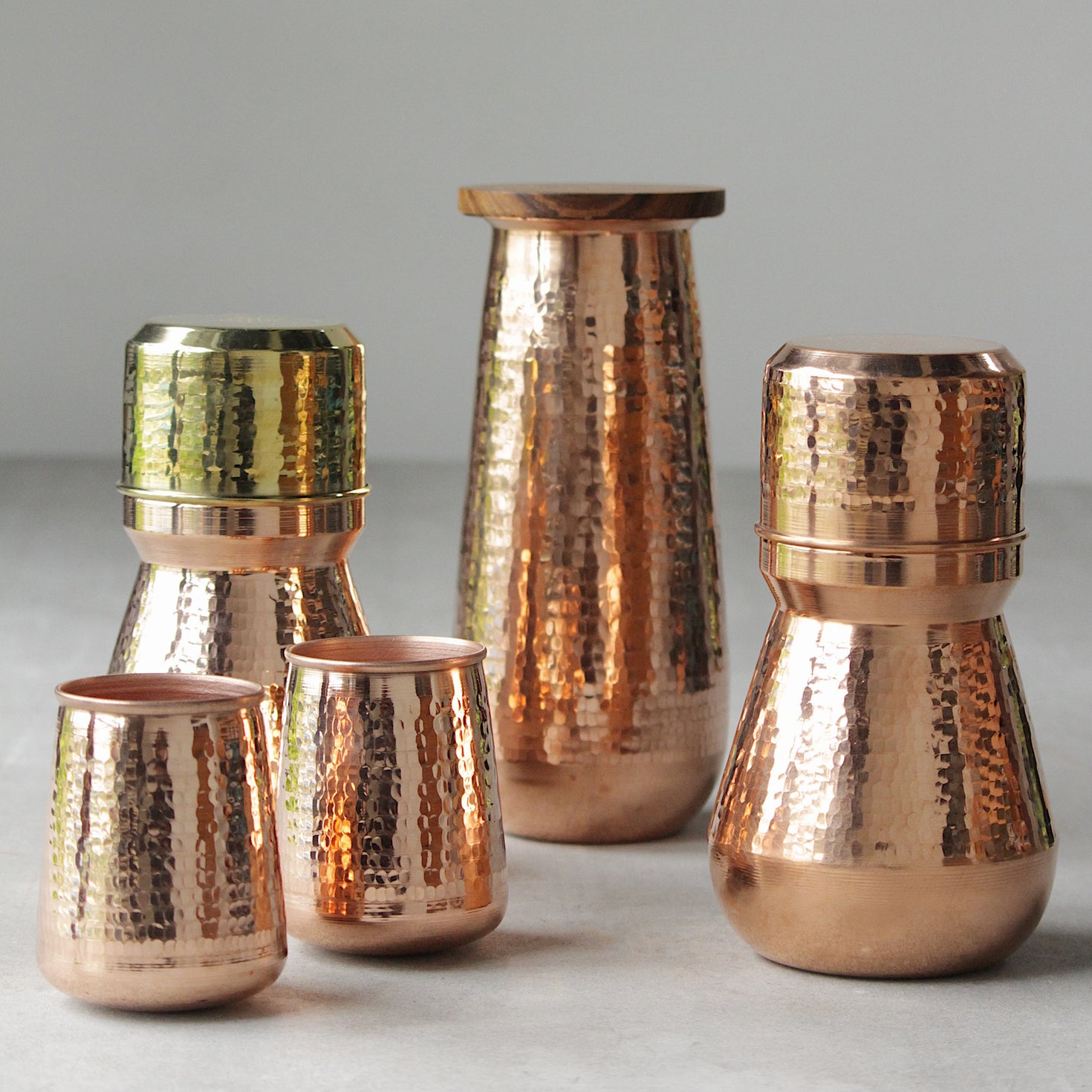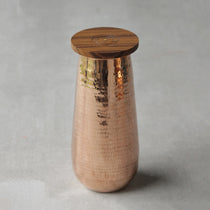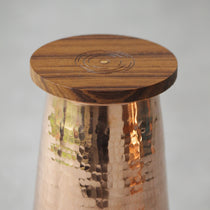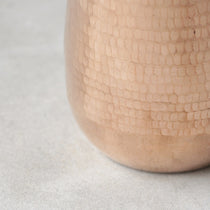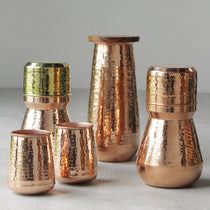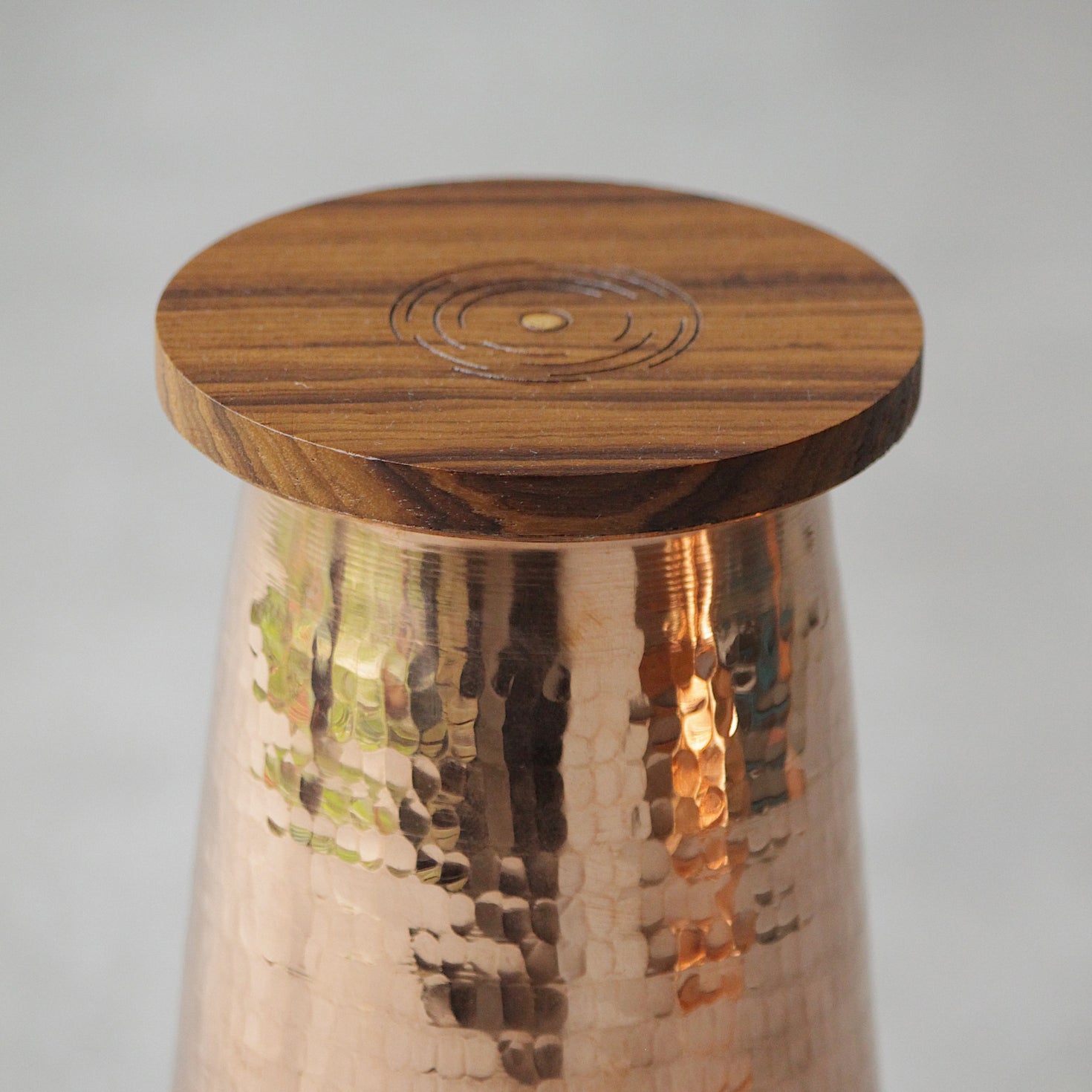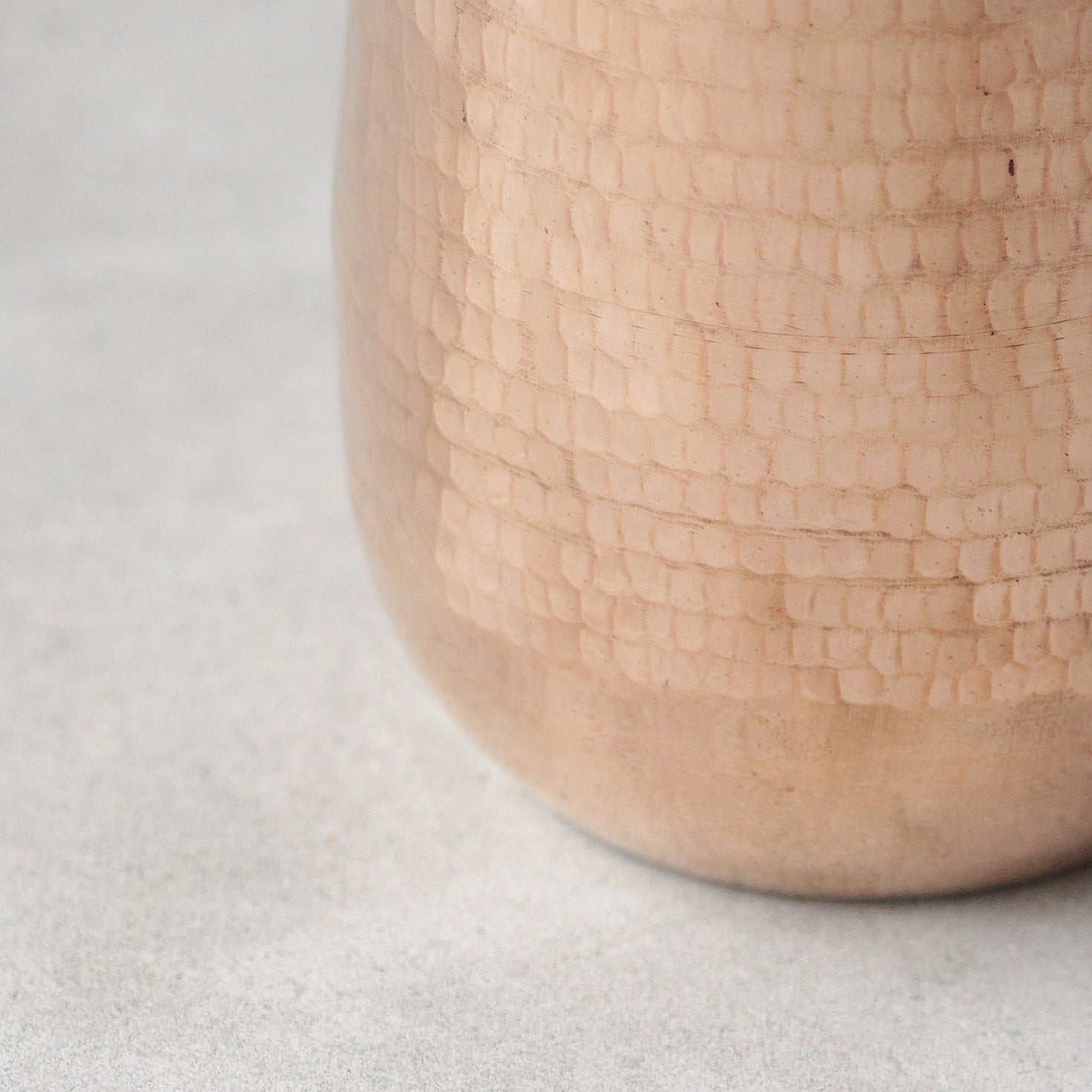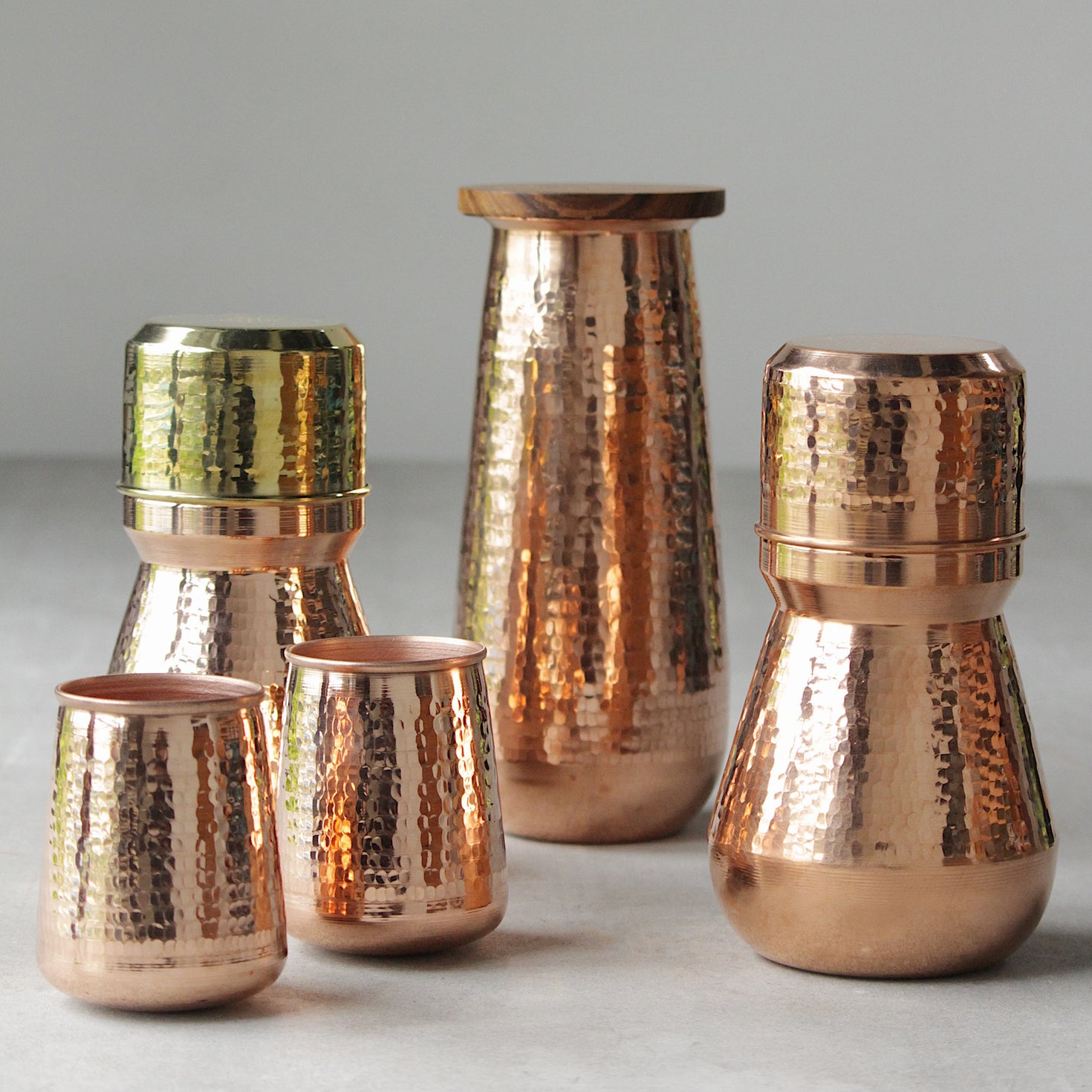 Water embodies what it occupies. Rayden's Watr range celebrates this fluidity that remembers all it touches.
Inspired by the ebb and flow of water, these products venerate the traditional Indian practice of employing copper vessels to store and purify water. Harking back to simpler times, Watr brings back faint but fond memories of that sweet coppery goodness. Juxtaposing the unbroken, effortless glide of water with sharp, elegant geometry, this collection brings together a carafe, glasses, a mini-carafe and a storage vessel.
Watr reminisces ephemeral memories of an old tradition, bringing them to us in a dapper, young avatar. Dream again of your childhood, the little cousins and the large gardens. Pour yourself a glass of Watr.
We strive to create objects that foster unique experiences.Our work is inspired by life and its precious moments that we want to share with you. We hope to bring you a little joy, some smiles, and lots of magic. We are on a mission to make everyday [objects] beautiful, one extraordinary product at a time.
Material: Copper + Teak Wood Lid.
Wash and rinse daily or before use, using a soft sponge and mild detergent or metal cleaning agent. Wipe dry immediately after rinsing to prevent water stains and maintain a lustrous appearance. Use the carafe to store only water as it may be unsafe to expose copper to other fluids.
You may also like