Handsewn Upcycled Cotton Doll For Kids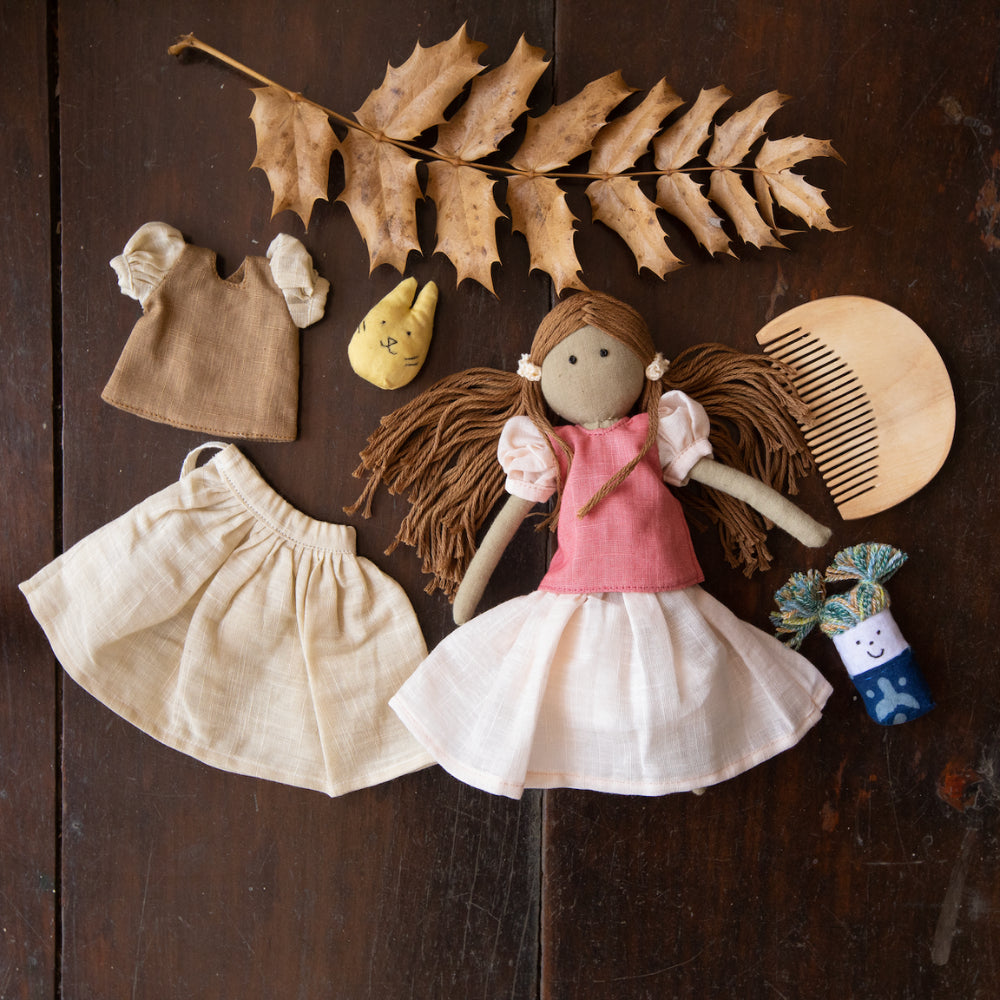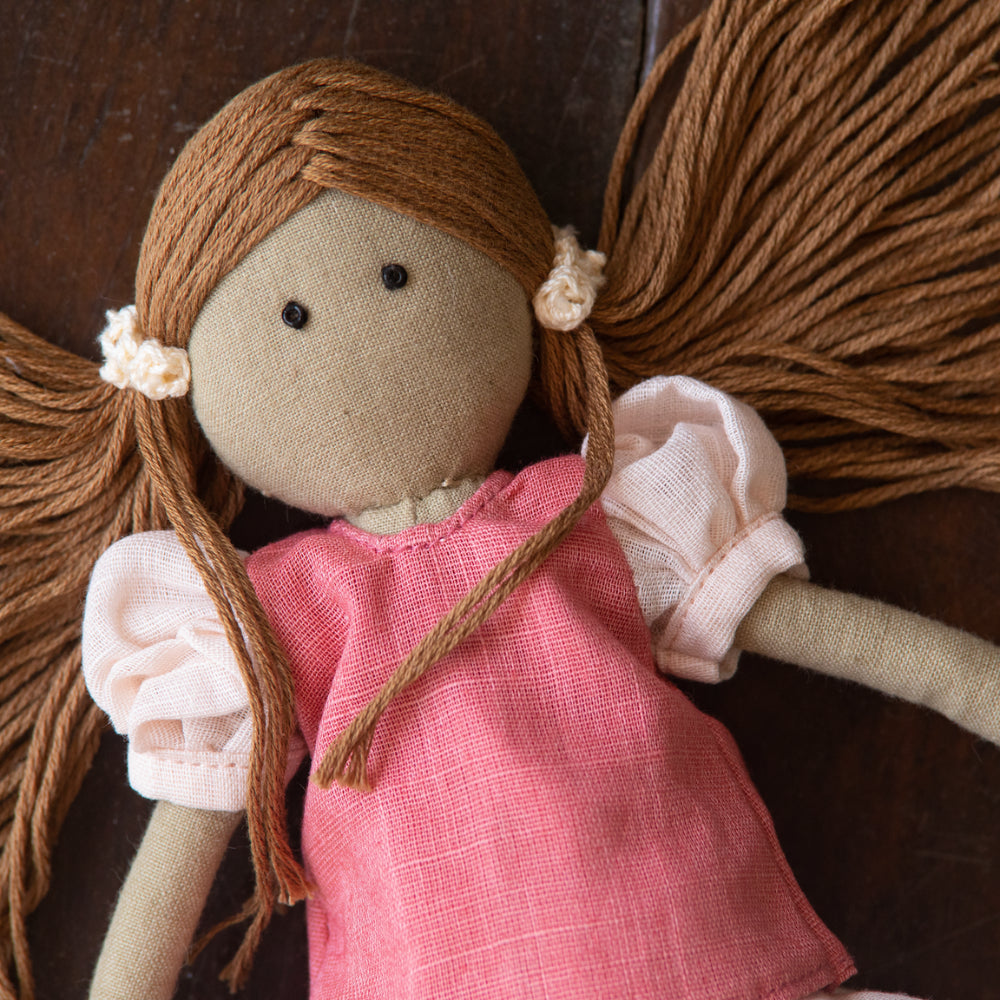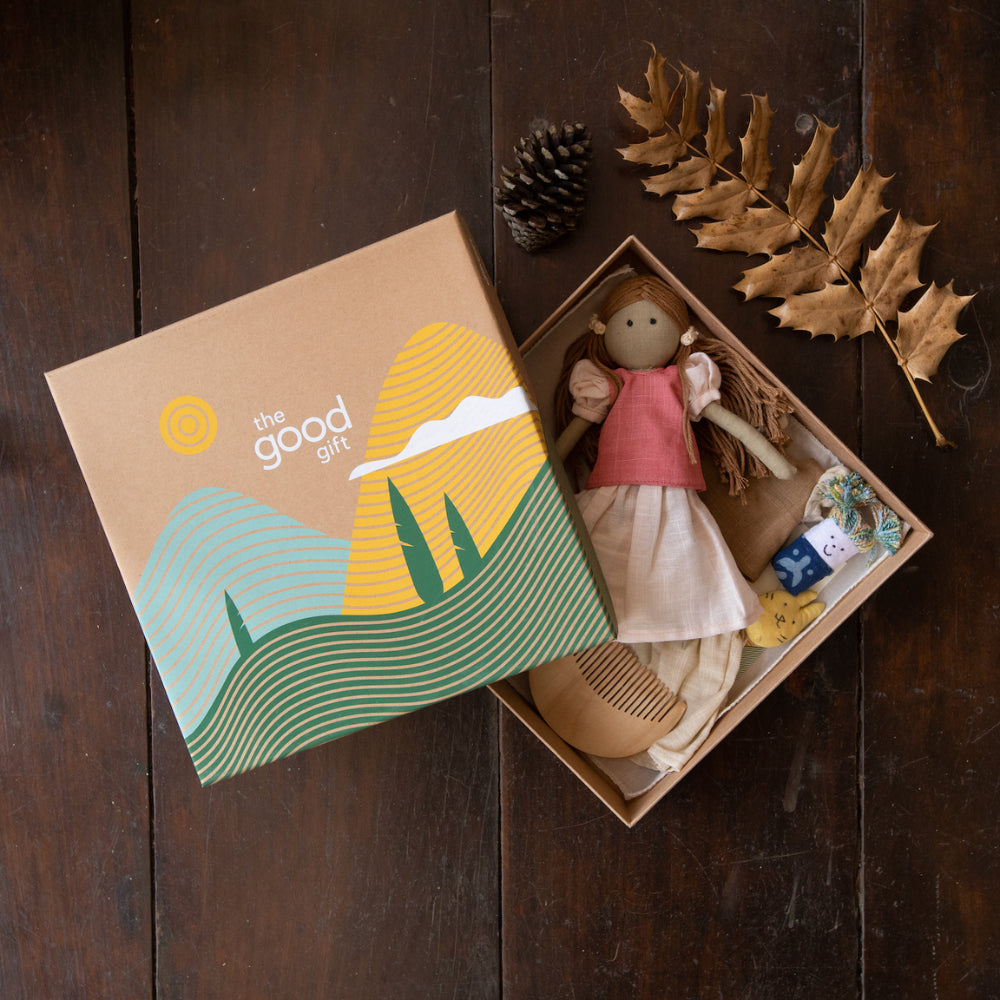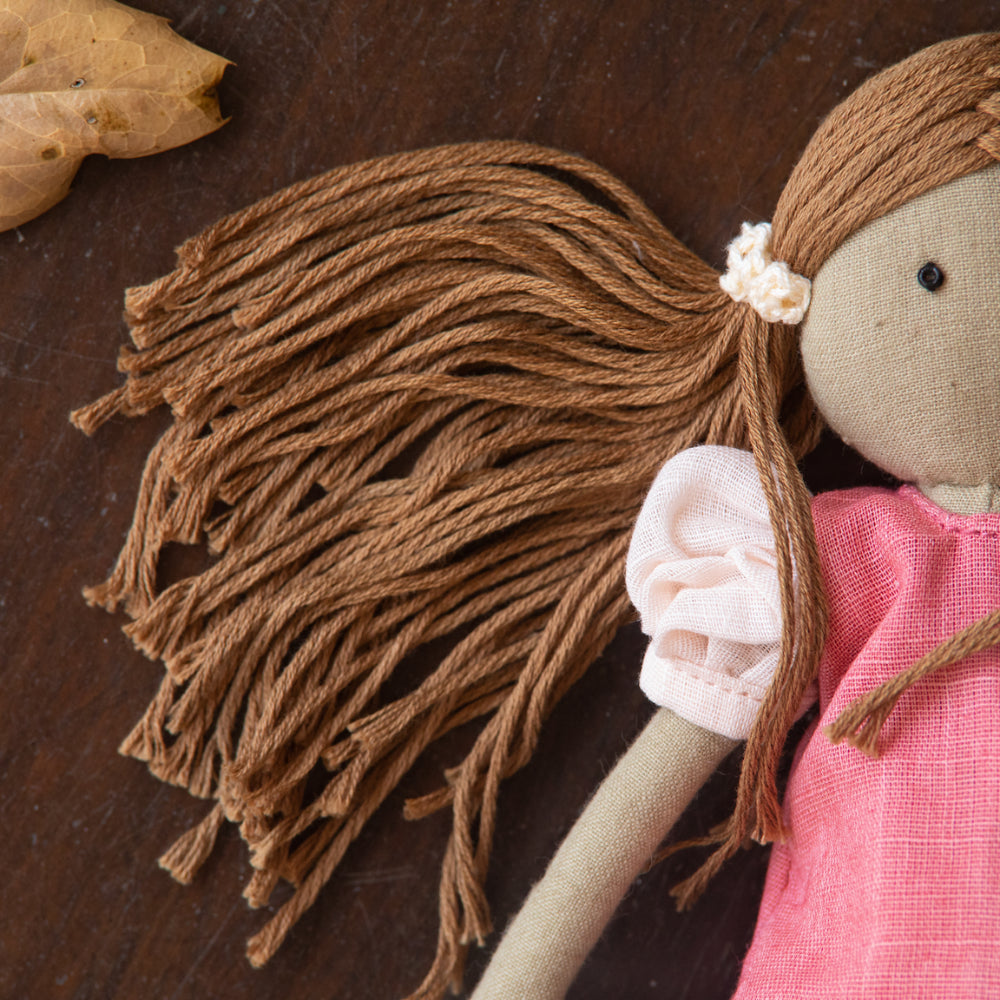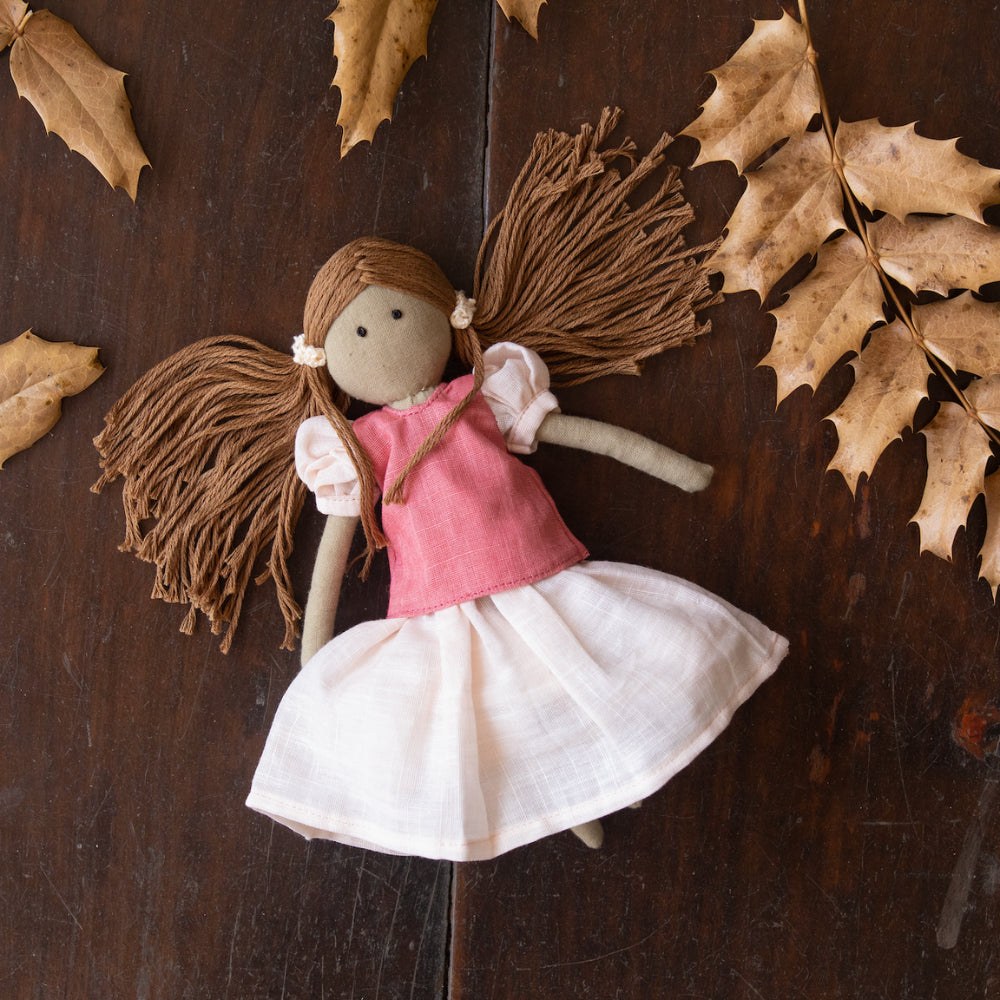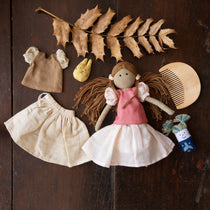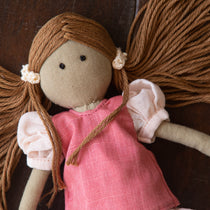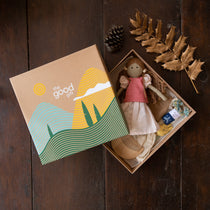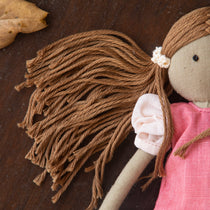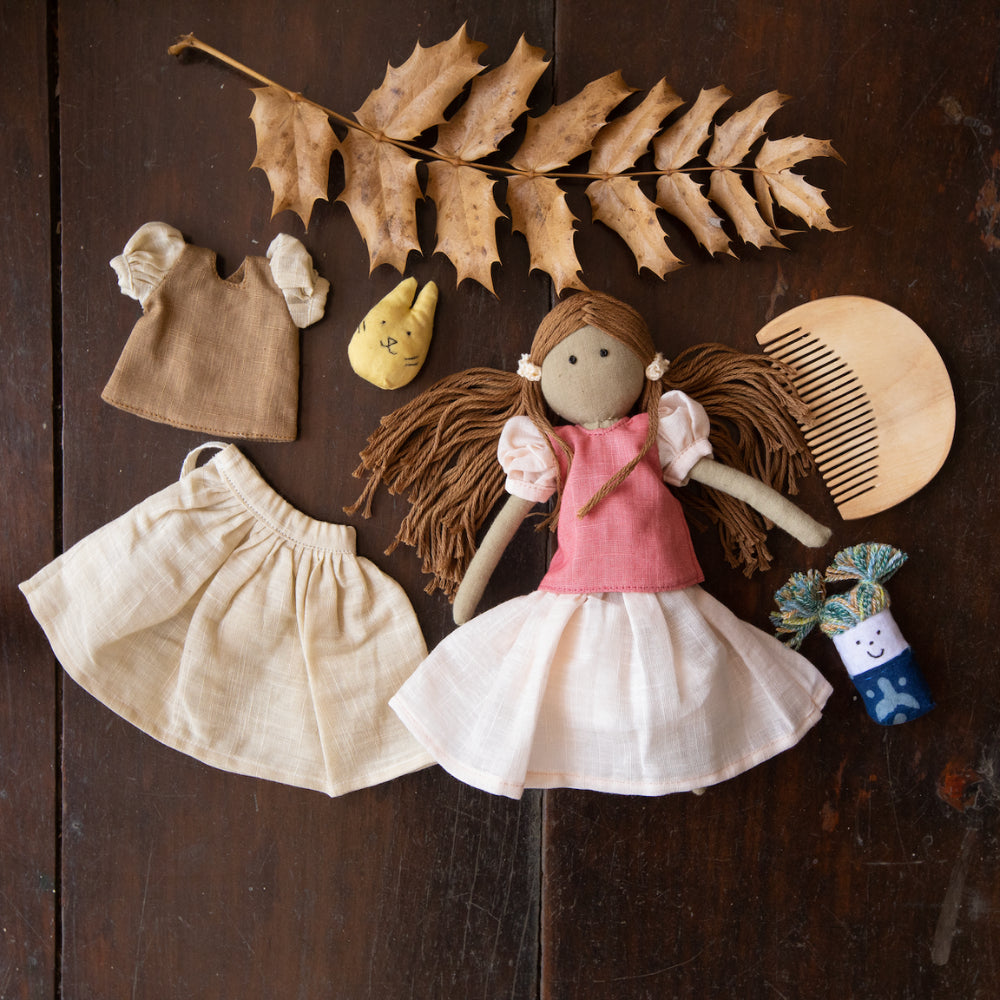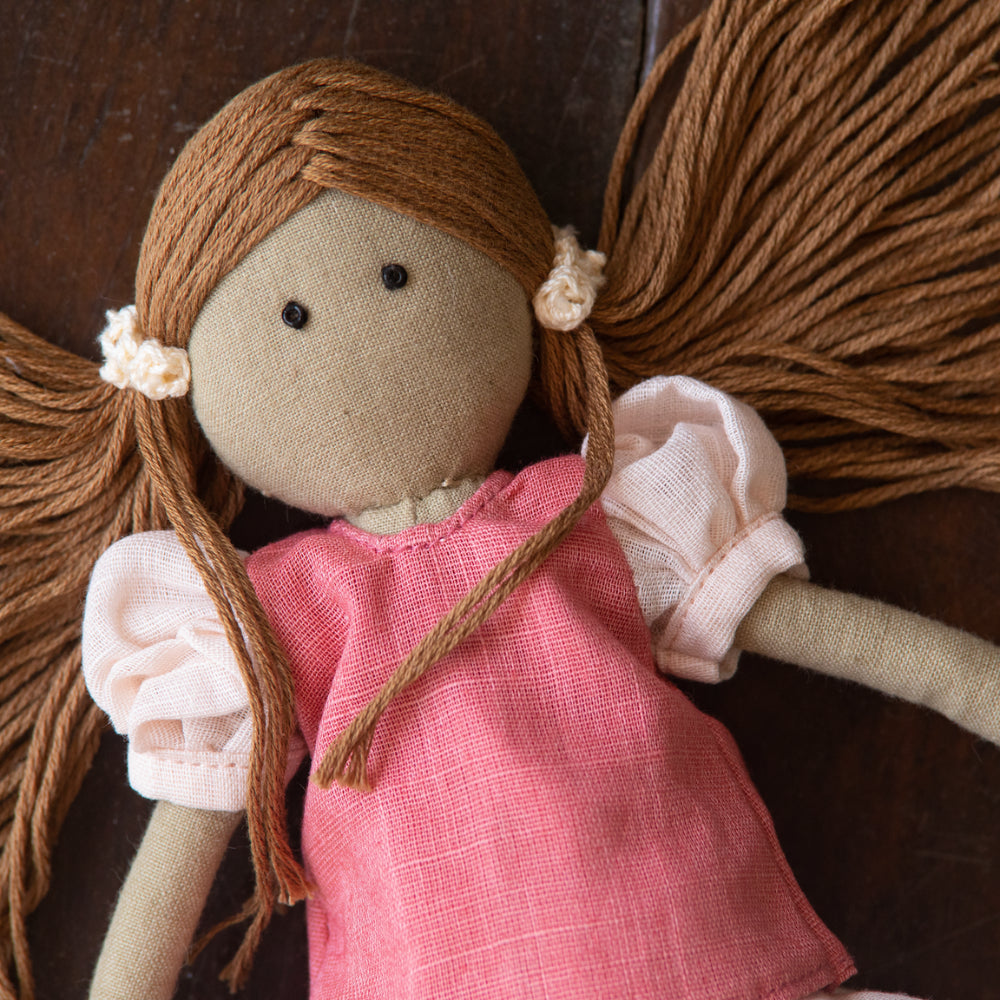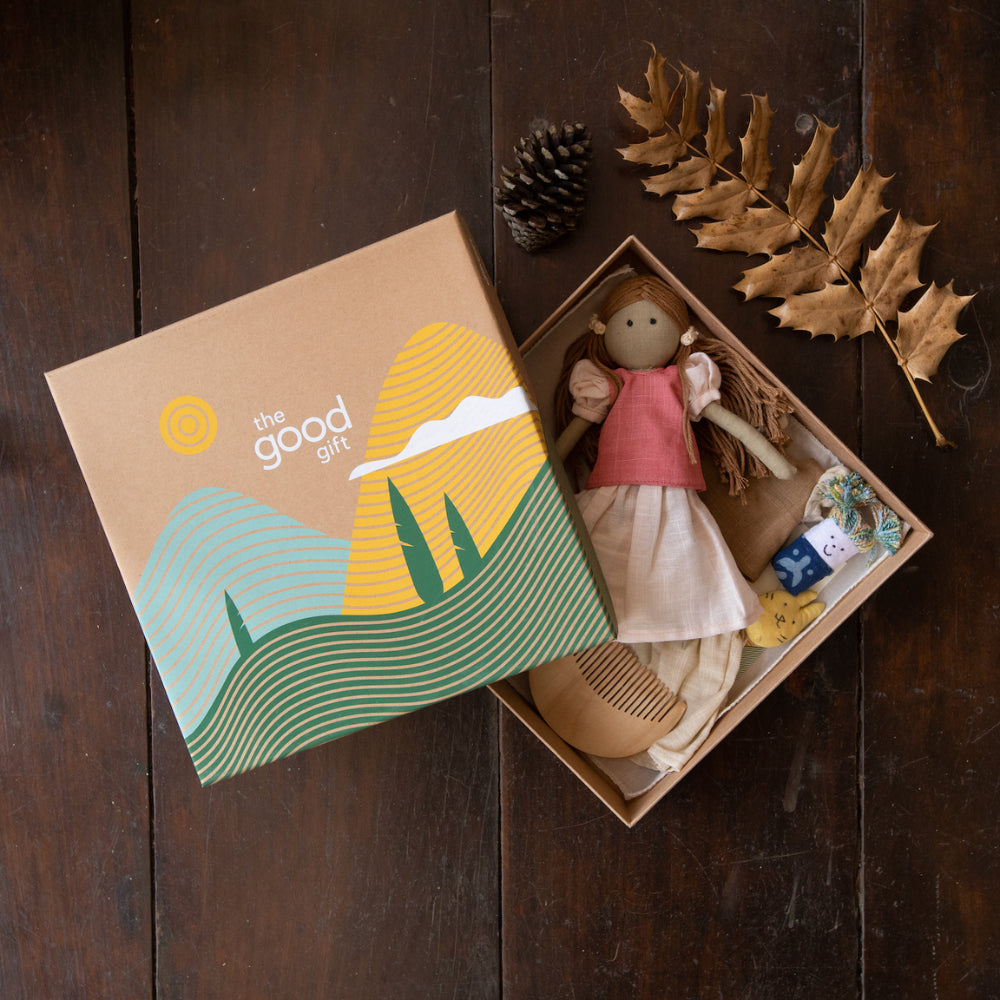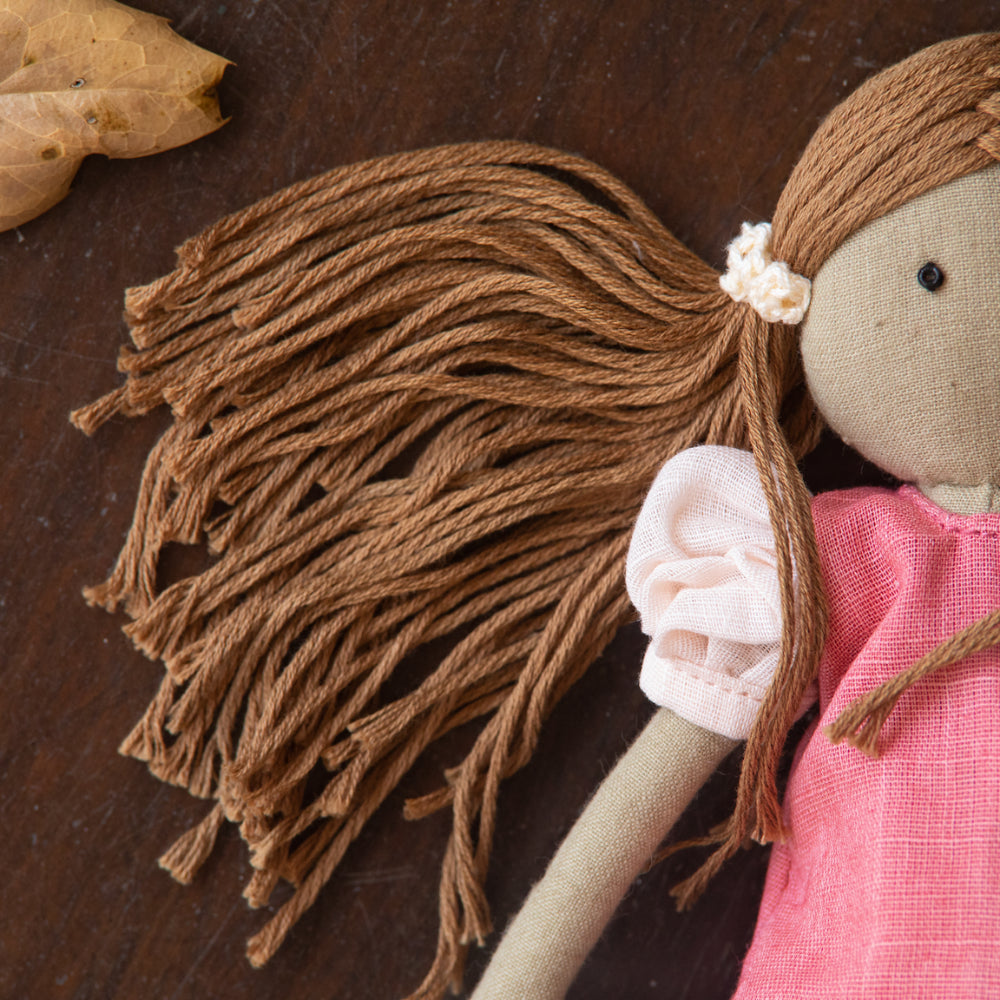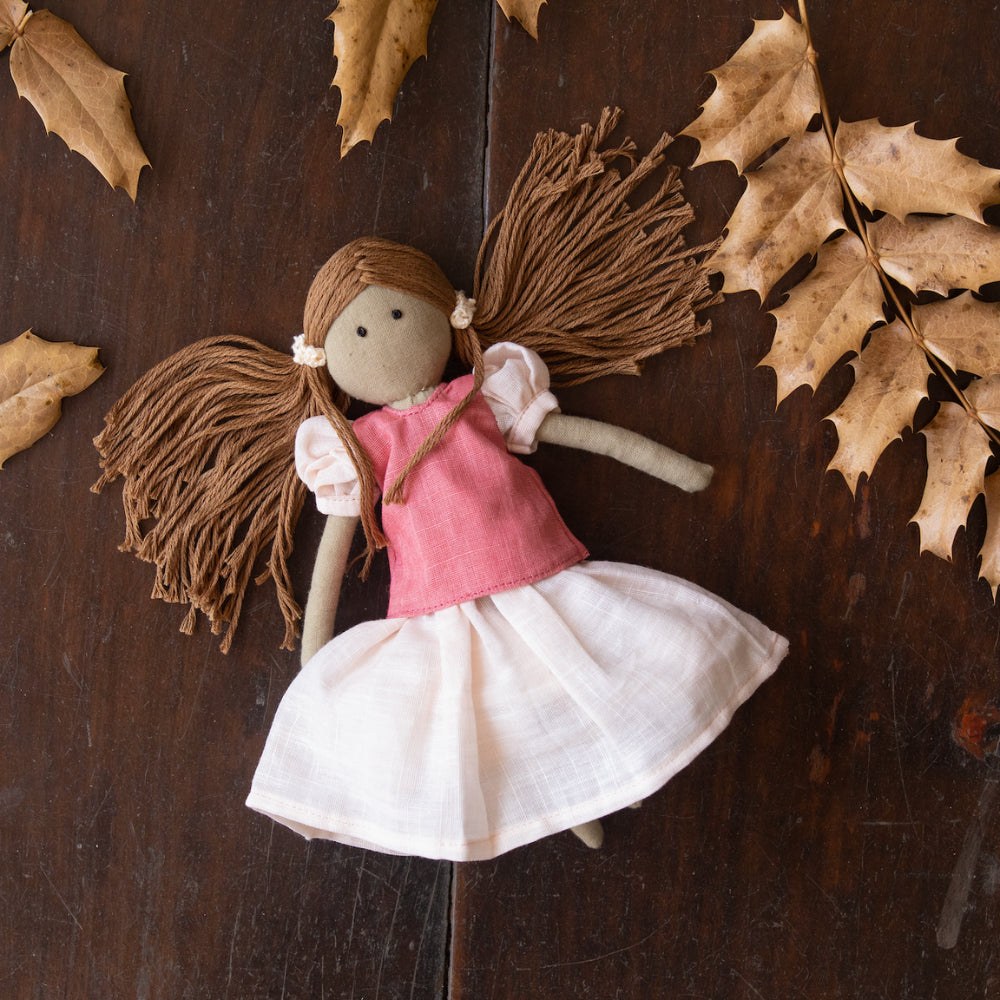 Handmade dolls for perfect play - 100% cotton dolls thoughtfully designed to aid a functional play time for children.
The hair for the doll has been designed to aid combing and styling. These dolls come eco-packaged in a 100% biodegradable gift box. Each doll comes with an extra dress, a neem wood comb and 2 smaller dolls. These dolls are washable and easy to maintain. The smaller dolls are up-cycled from pre-consumer fabric waste hence, will not be exactly same as in the picture.
fabric: 100% Cotton Fabric.
The Good Gift is a nonprofit organization up-skilling women from rural and Indigenous communities in the Nilgiris, with diverse craft forms. These women are then integrated into craft clusters, which are informal groups focused on practicing and producing contemporary and practical craft products within their own hamlets.
The main objective of this initiative is to instill an entrepreneurial mindset among women from mountain communities, enabling them and their communities towards self-sufficiency. These gifts are designed based on three core principles: they are good for the consumer, the artisans and the planet.
Handle with care: Gently wash by hand and lay flat to dry.
You may also like