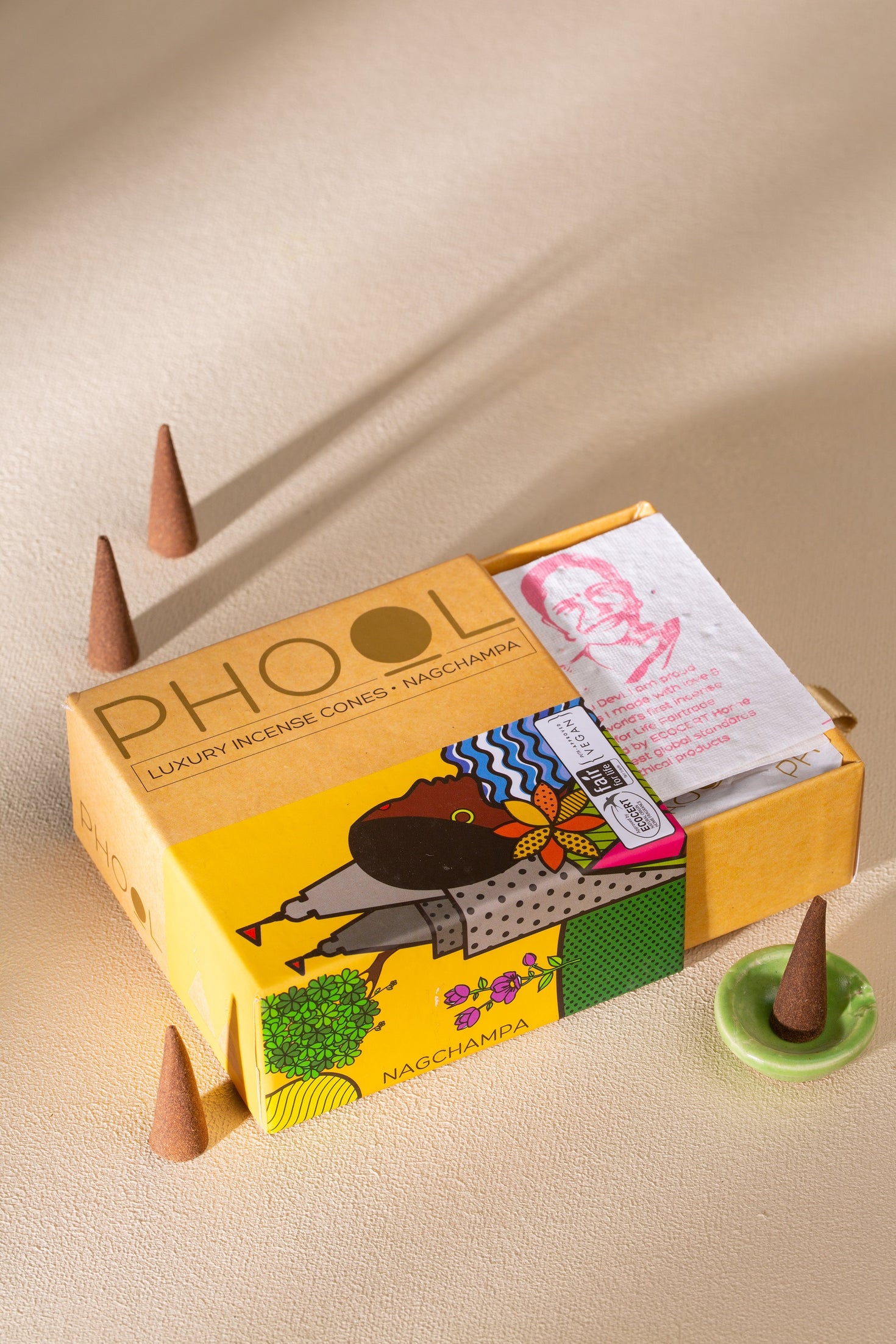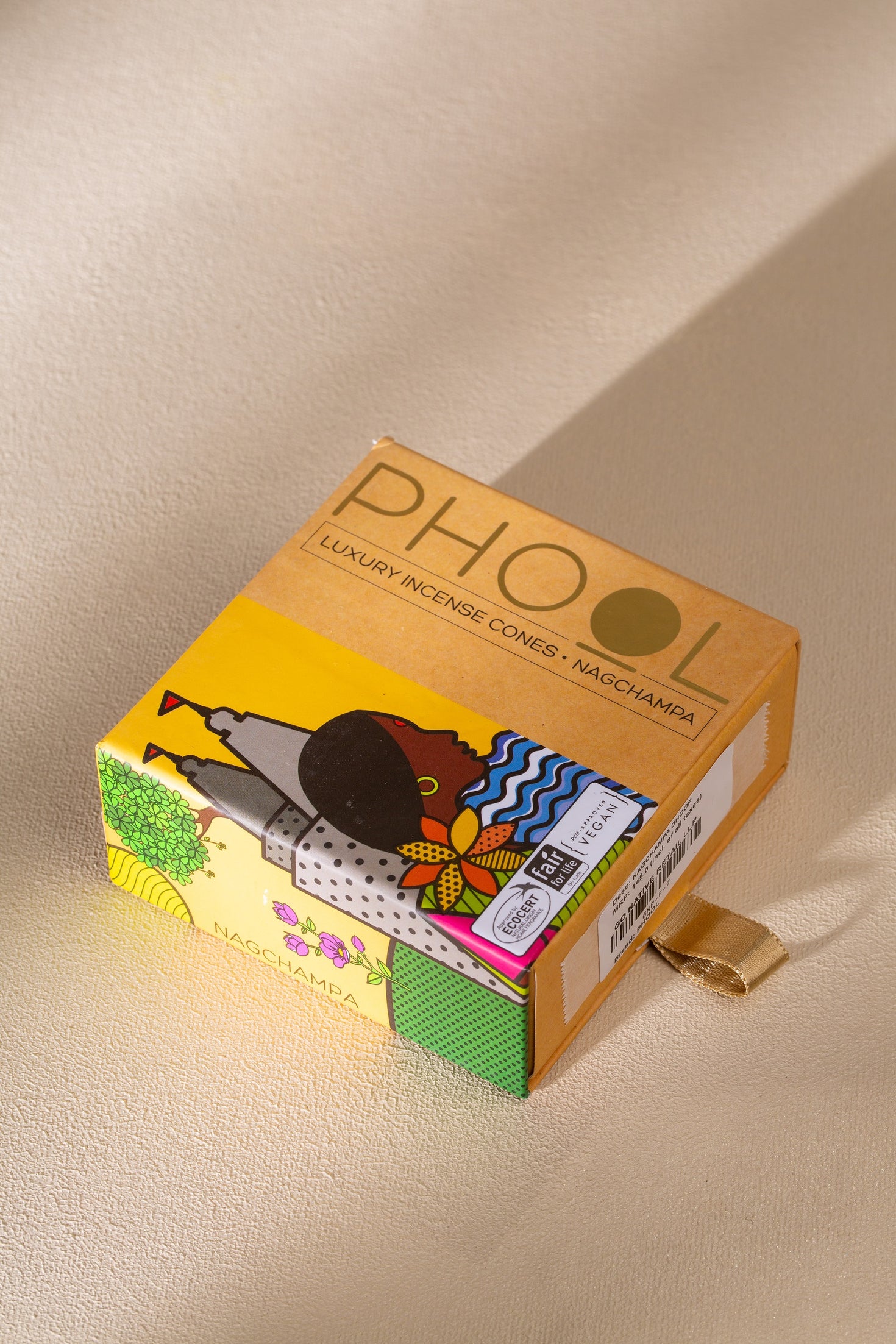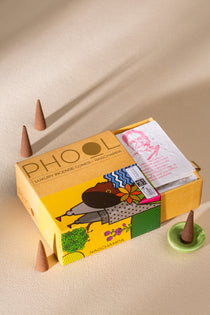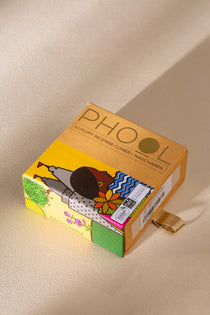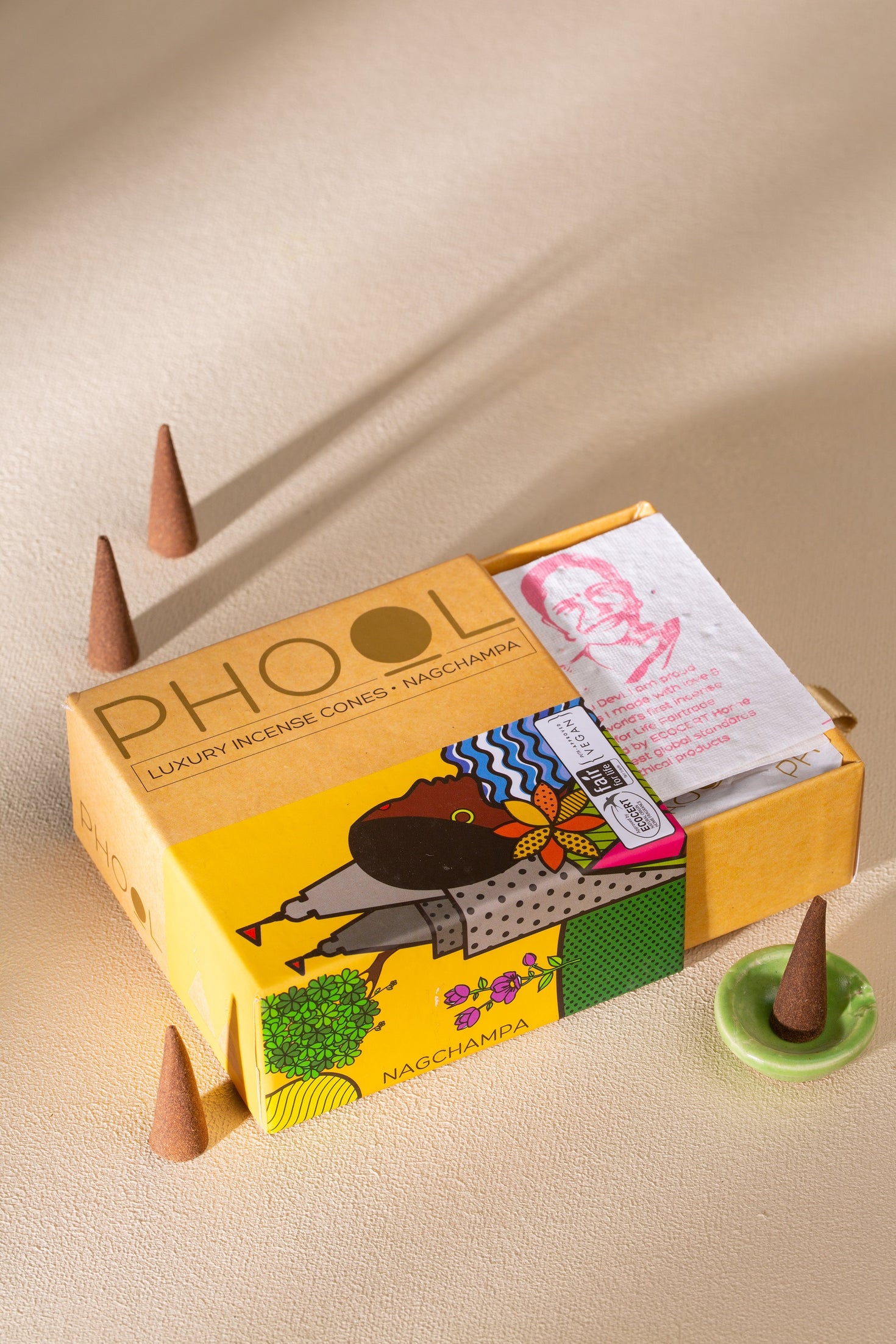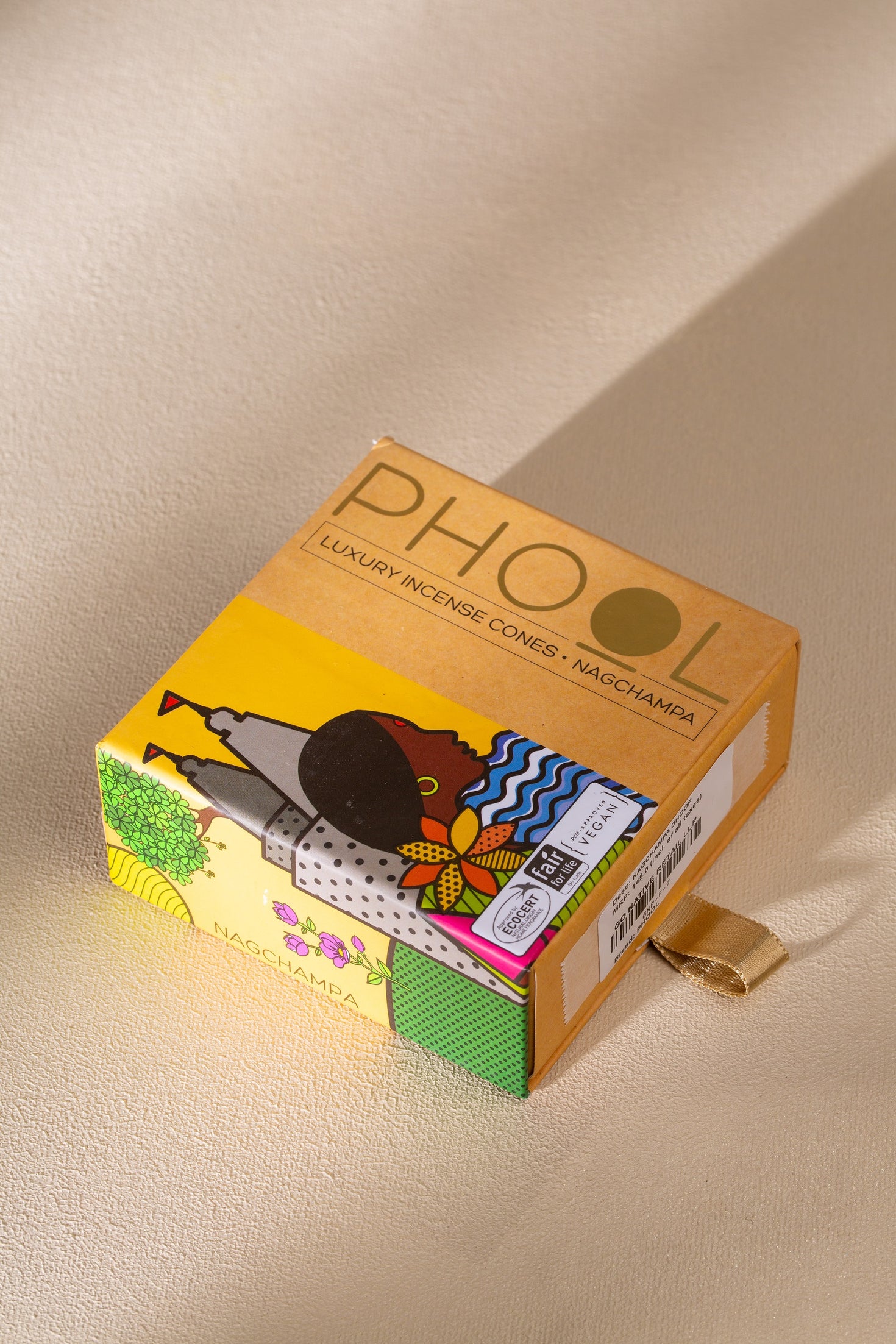 Indulge in aromatherapy with natural nagchampa incense cones a sweet, balsamic and woody fragrance known for its gathering effect on the mind and body.
Nagchampa is widely used for meditation, worship, and attracting positivity in one's living space.
Phool Nagchampa organic incense cones have a deeply calming and refreshing effect on the mind, helping in maintain focus during prayers.
Made from sacred temple flowers, 100% natural essential oils. Phool natural incense cones are hand-made by women flowercyclers. Charcoal-free incense cones dipped in natural essential oils, Phool Organic Incense cones are safe and healthy and one of the best stress-relievers.
Phool is the world's first profitable and lean solution to the monumental 'temple-waste' problem. They collect 8.4 tons of floral-waste from temples in Uttar Pradesh, India on a daily basis. These sacred flowers are handcrafted into charcoal-free incense, organic and biodegradable packaging material through 'Flowercycling' technology.
All their products are handcrafted by our women flowercyclers, providing them with predictable and healthy livelihoods.
Each box contains 40 Incense Cones and an oven-baked clay Incense holder. Each cone is 3.5cm long, having a long burning time of 30-35 minutes.
You may also like