Handloom Gathered Maxi Dress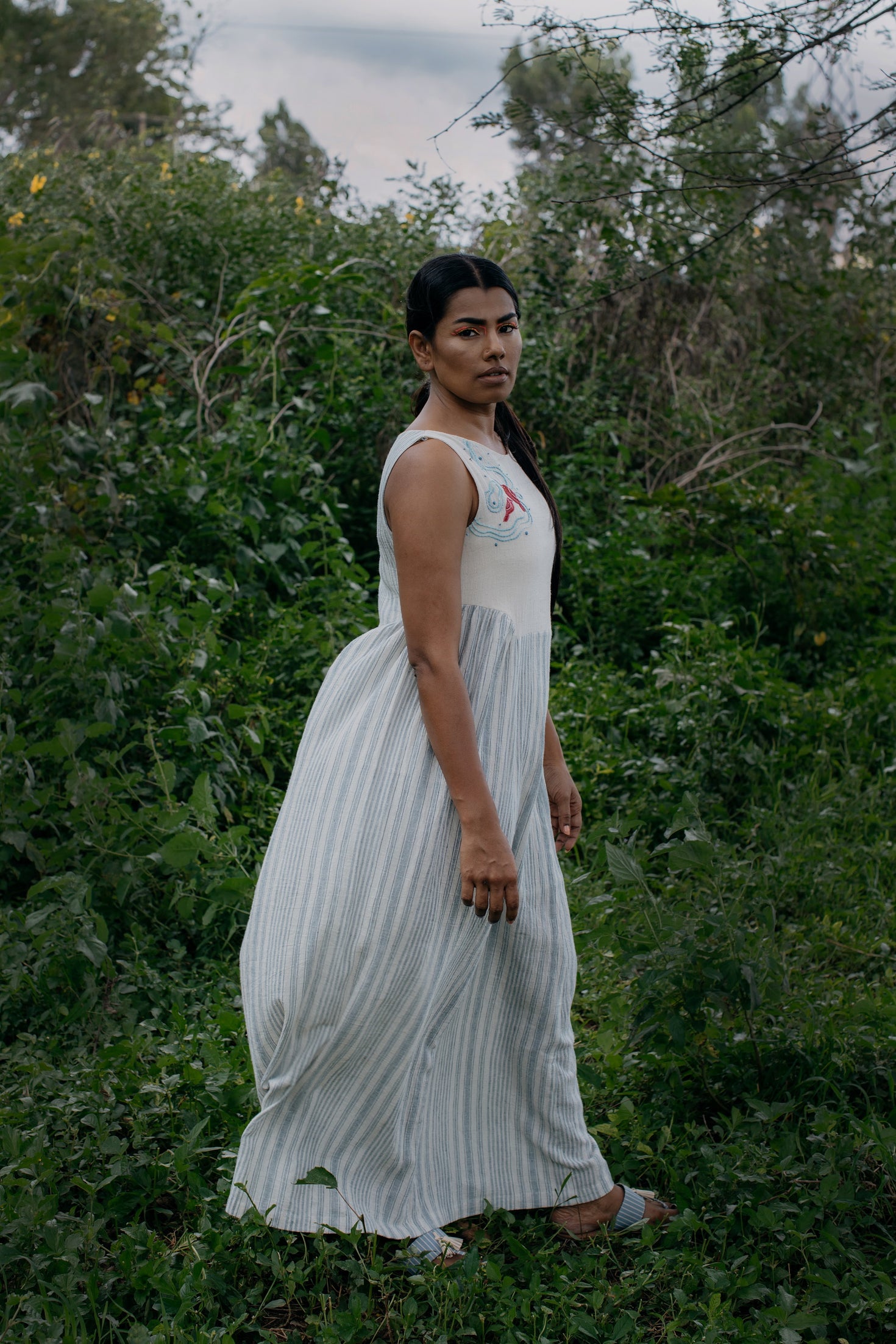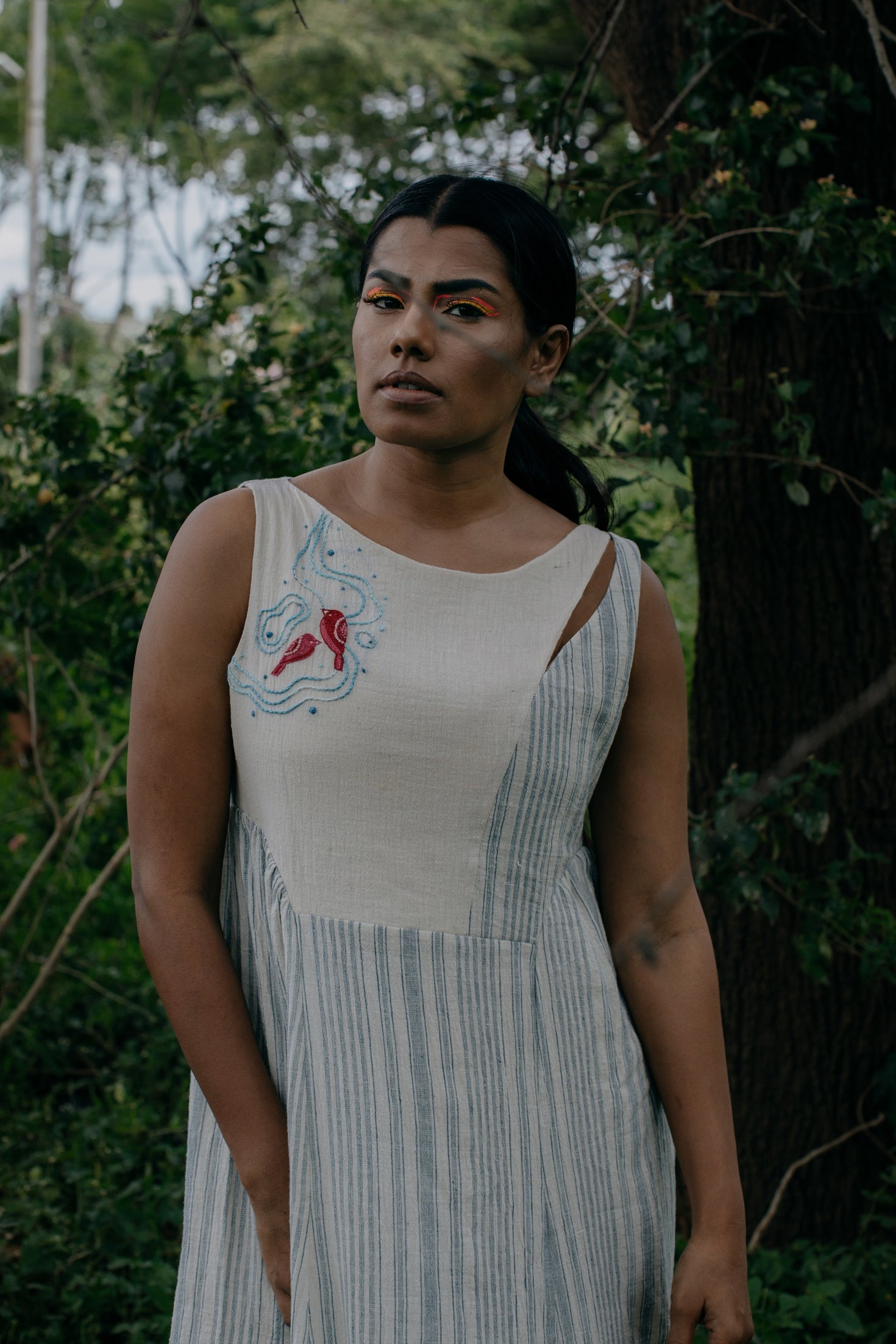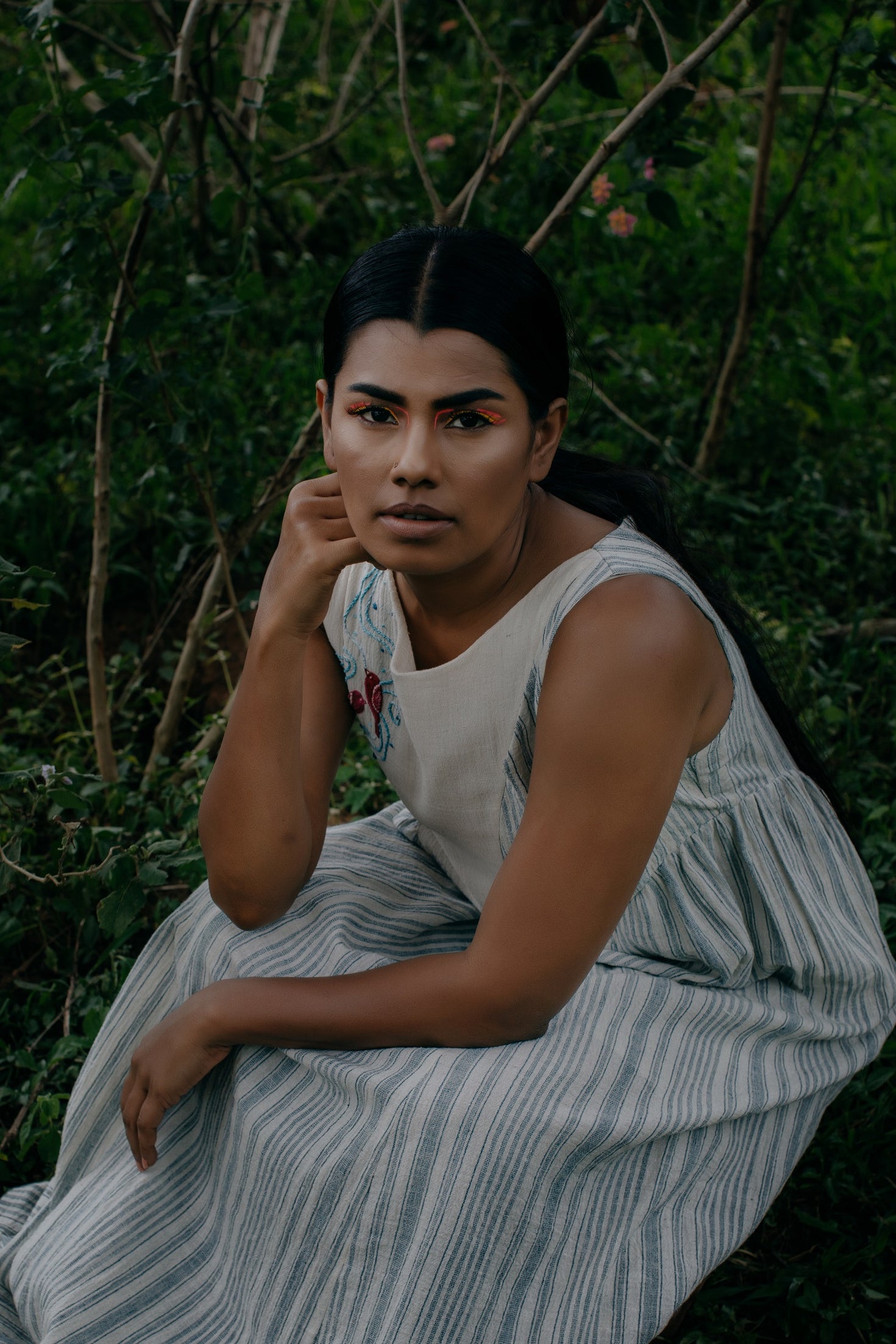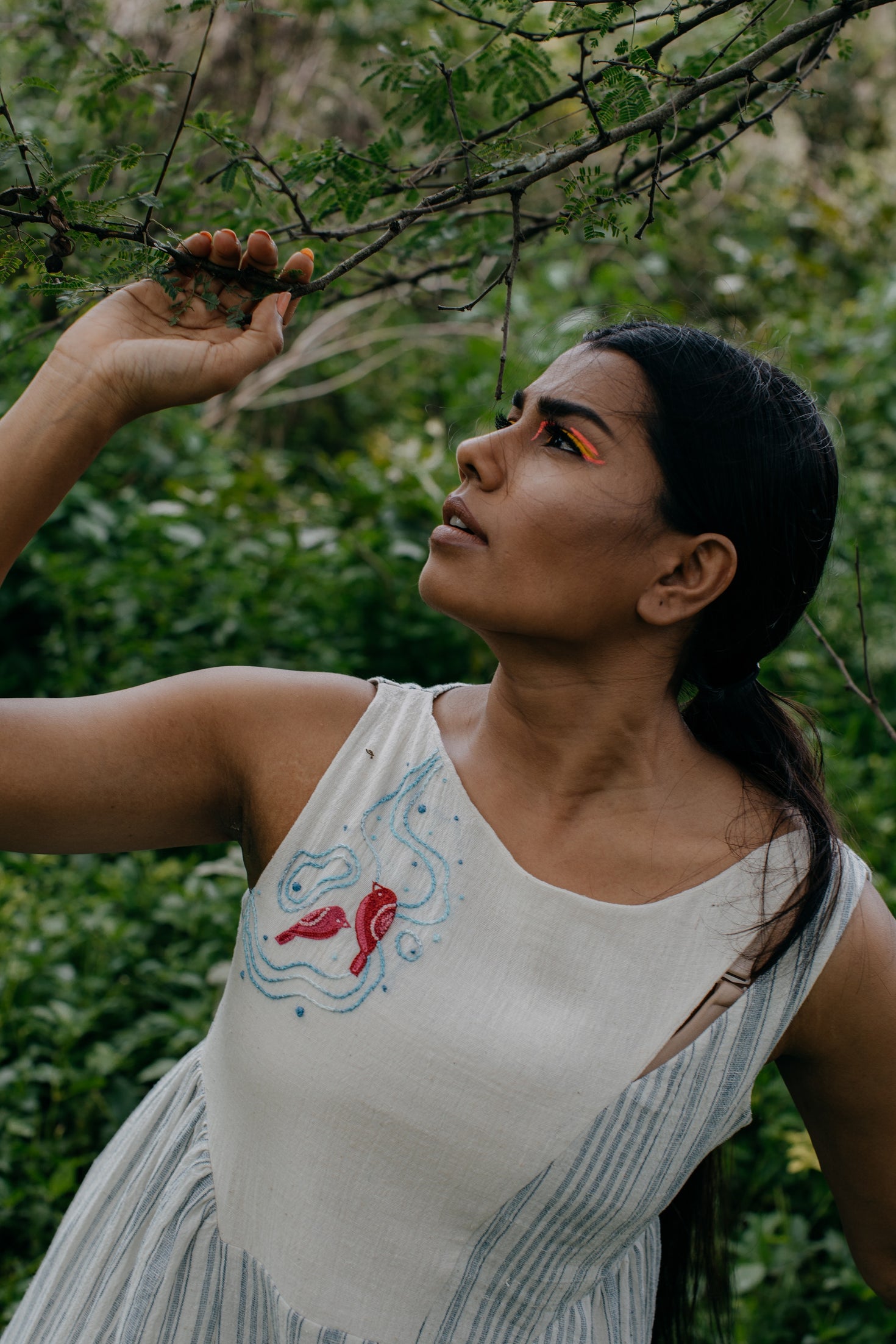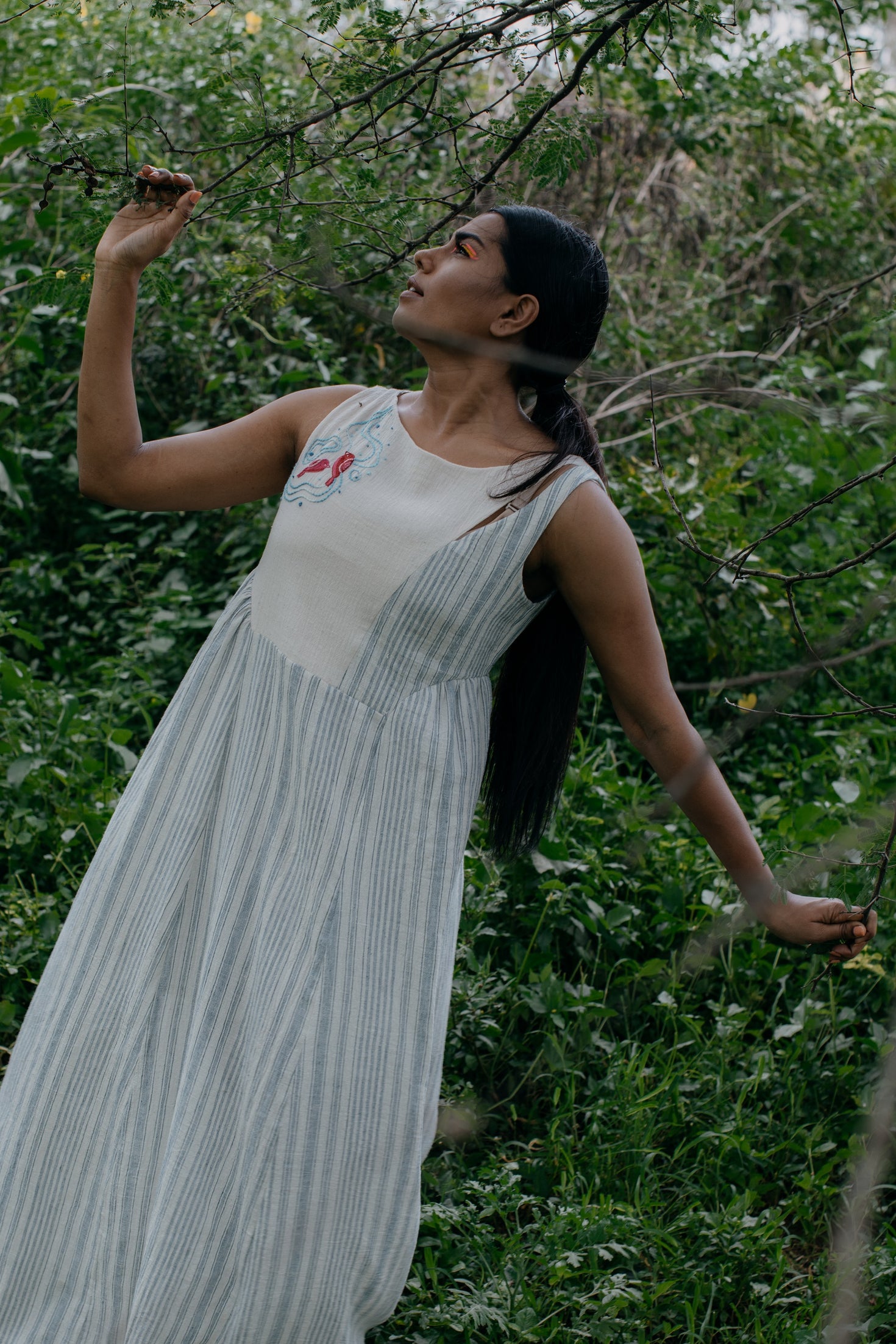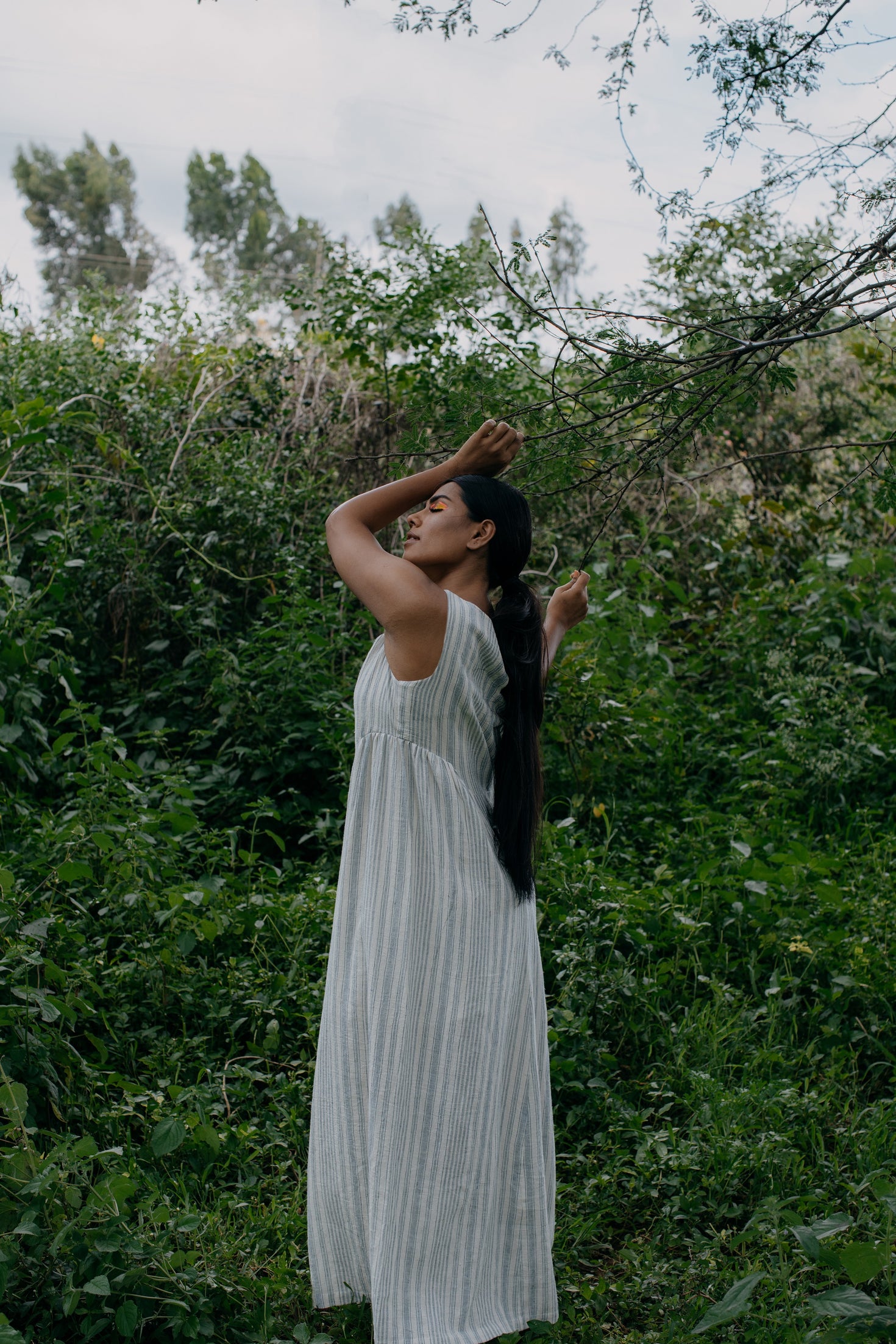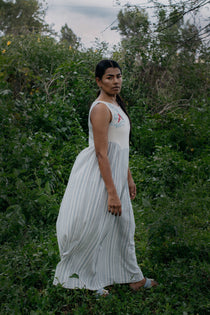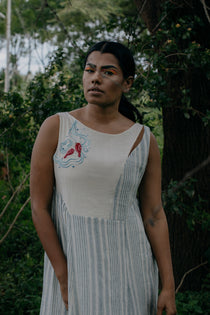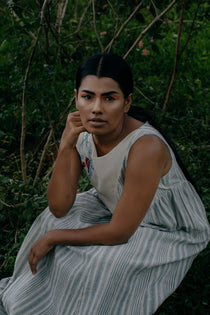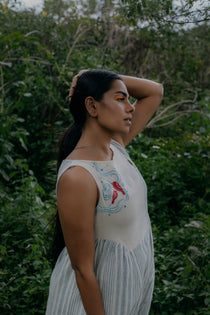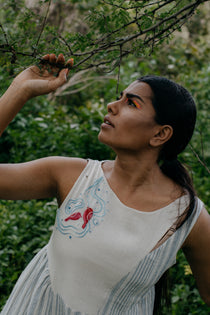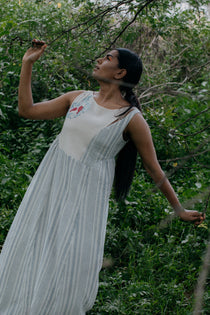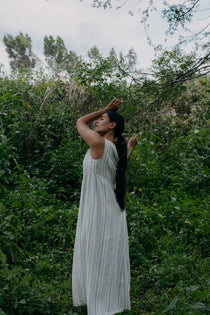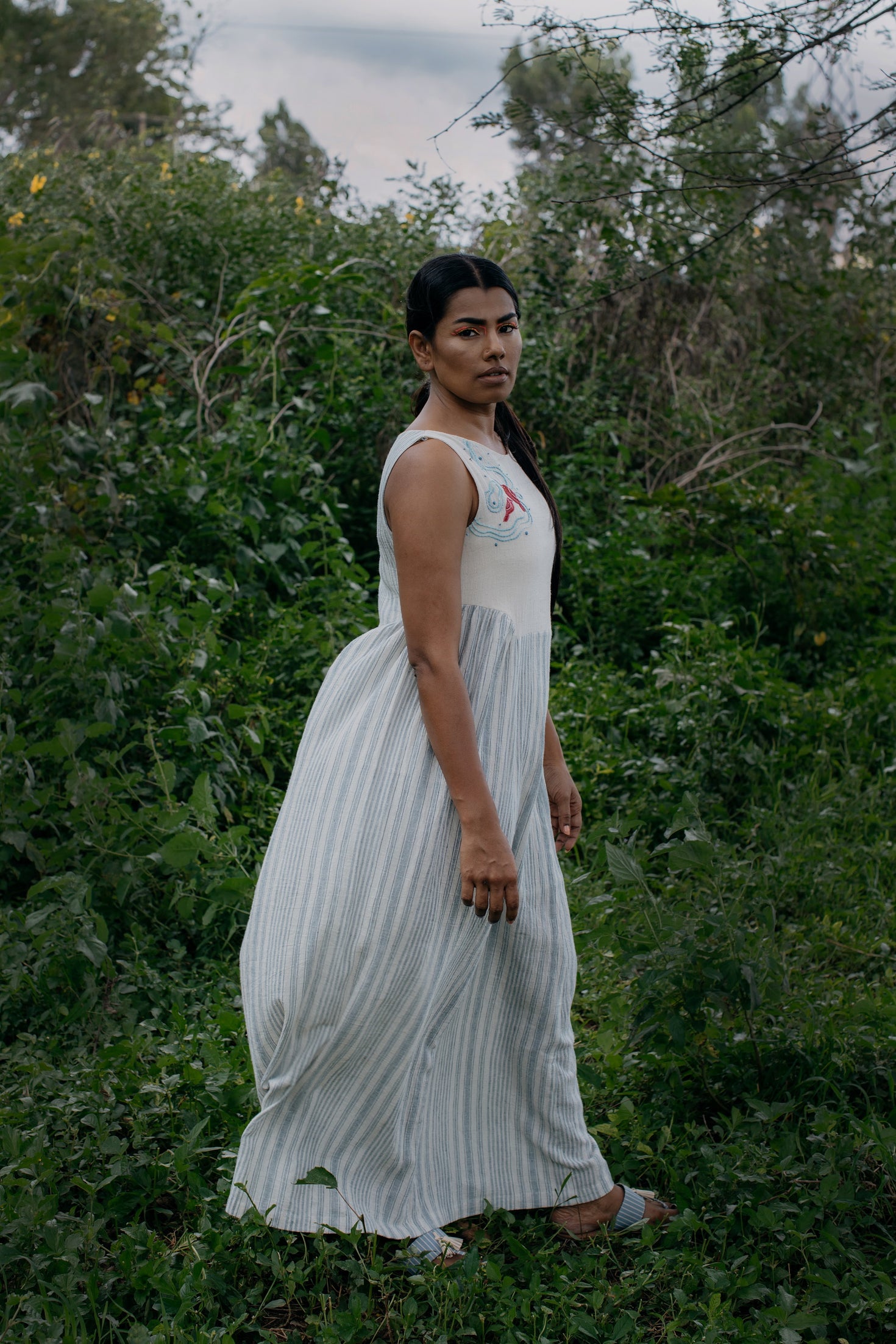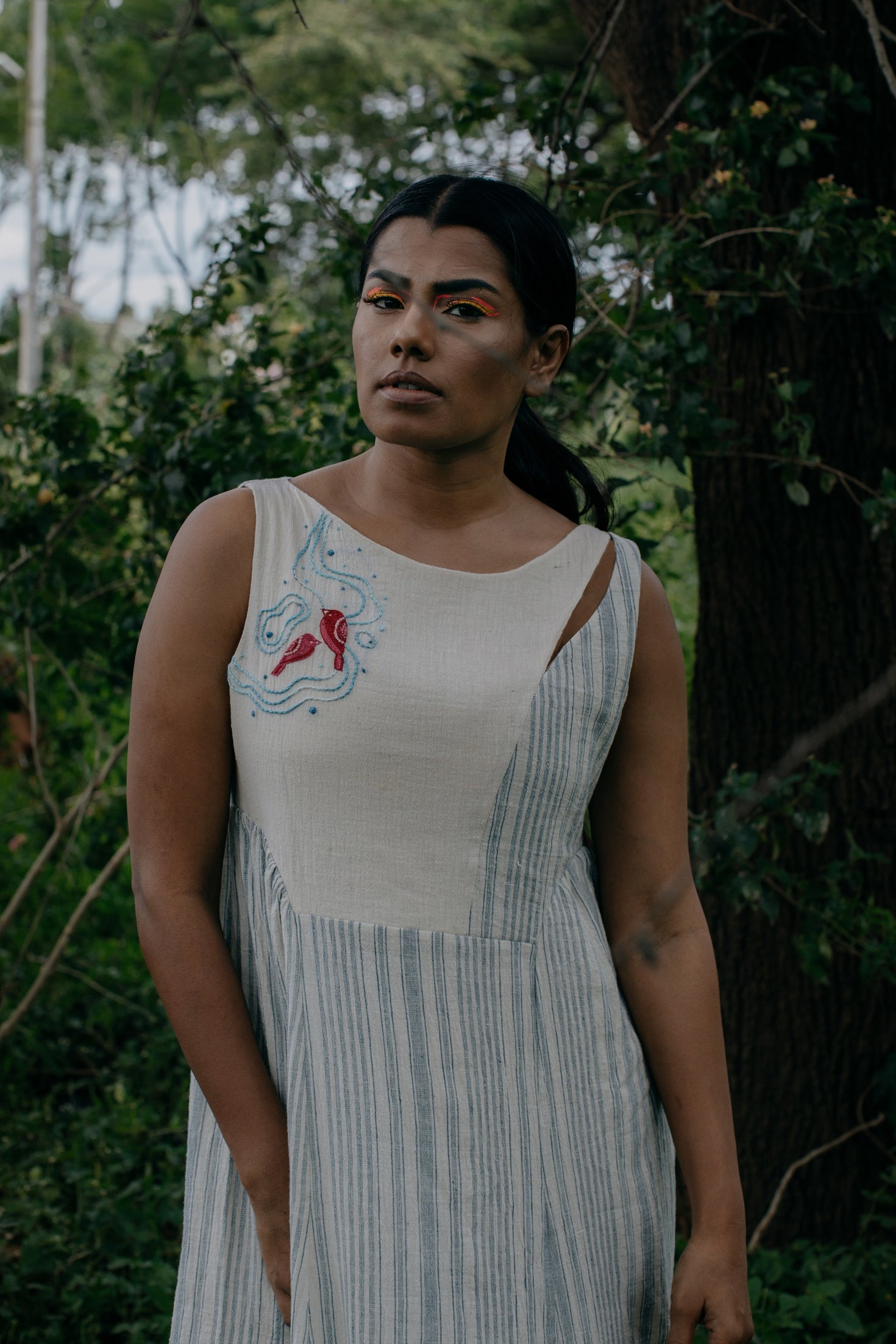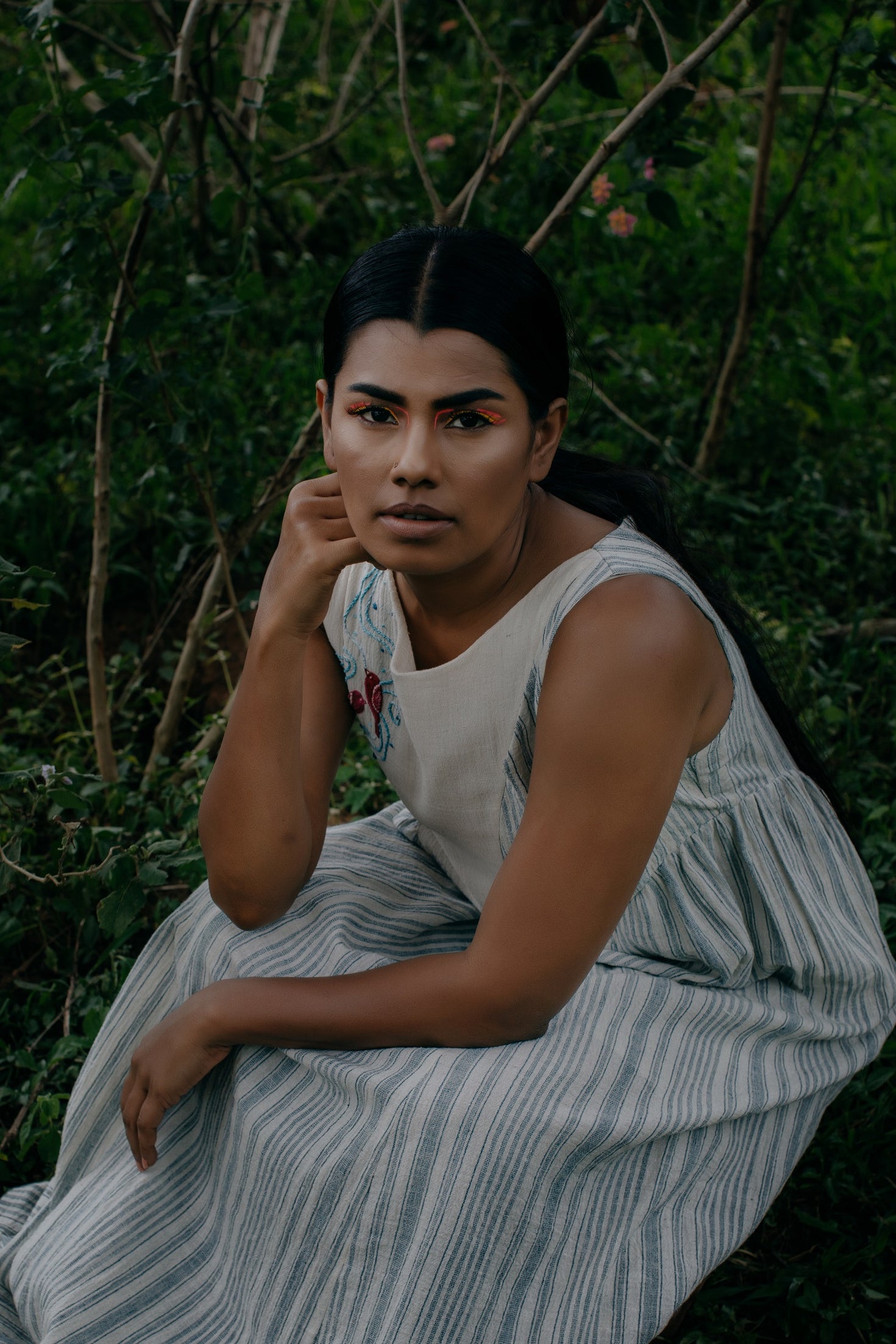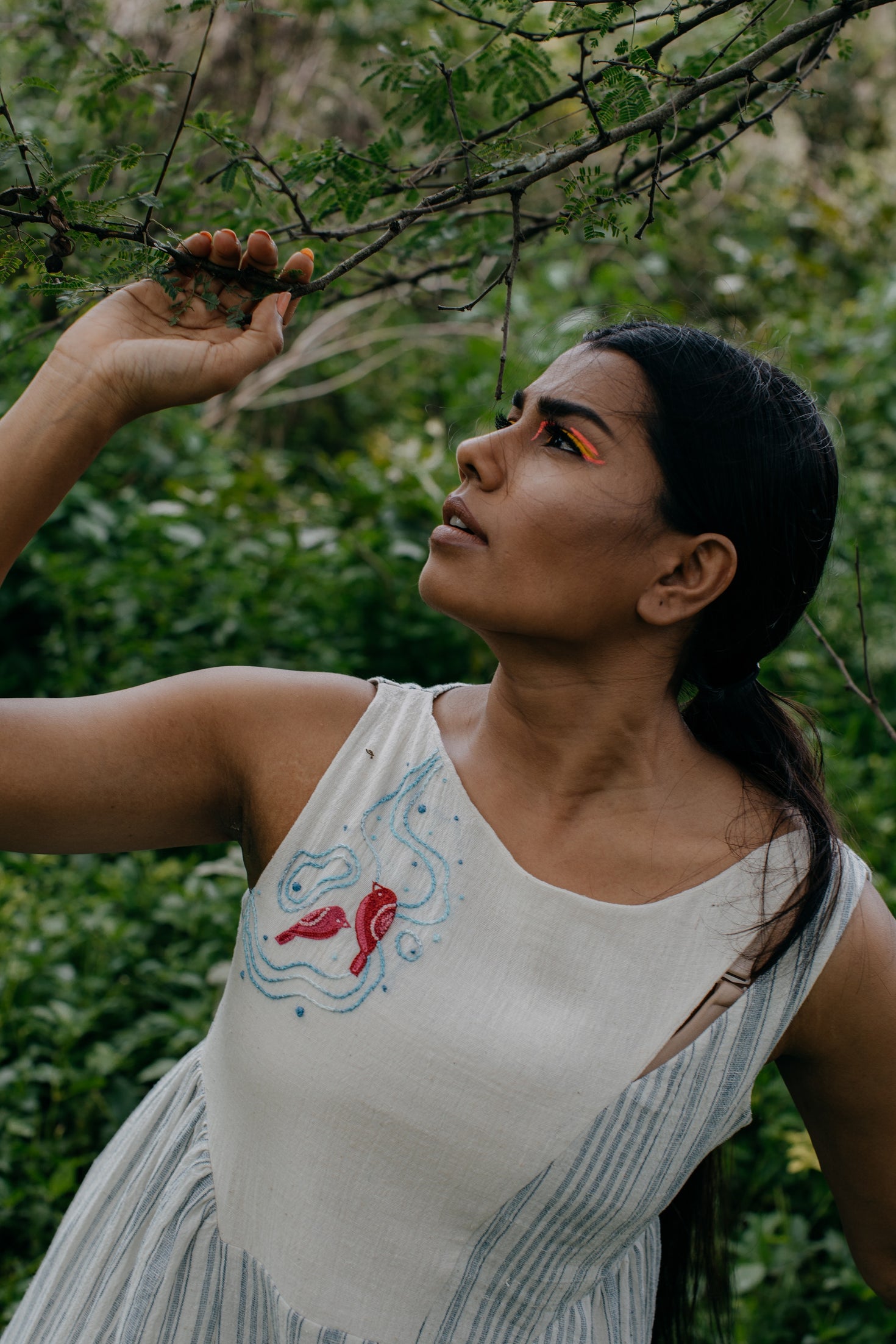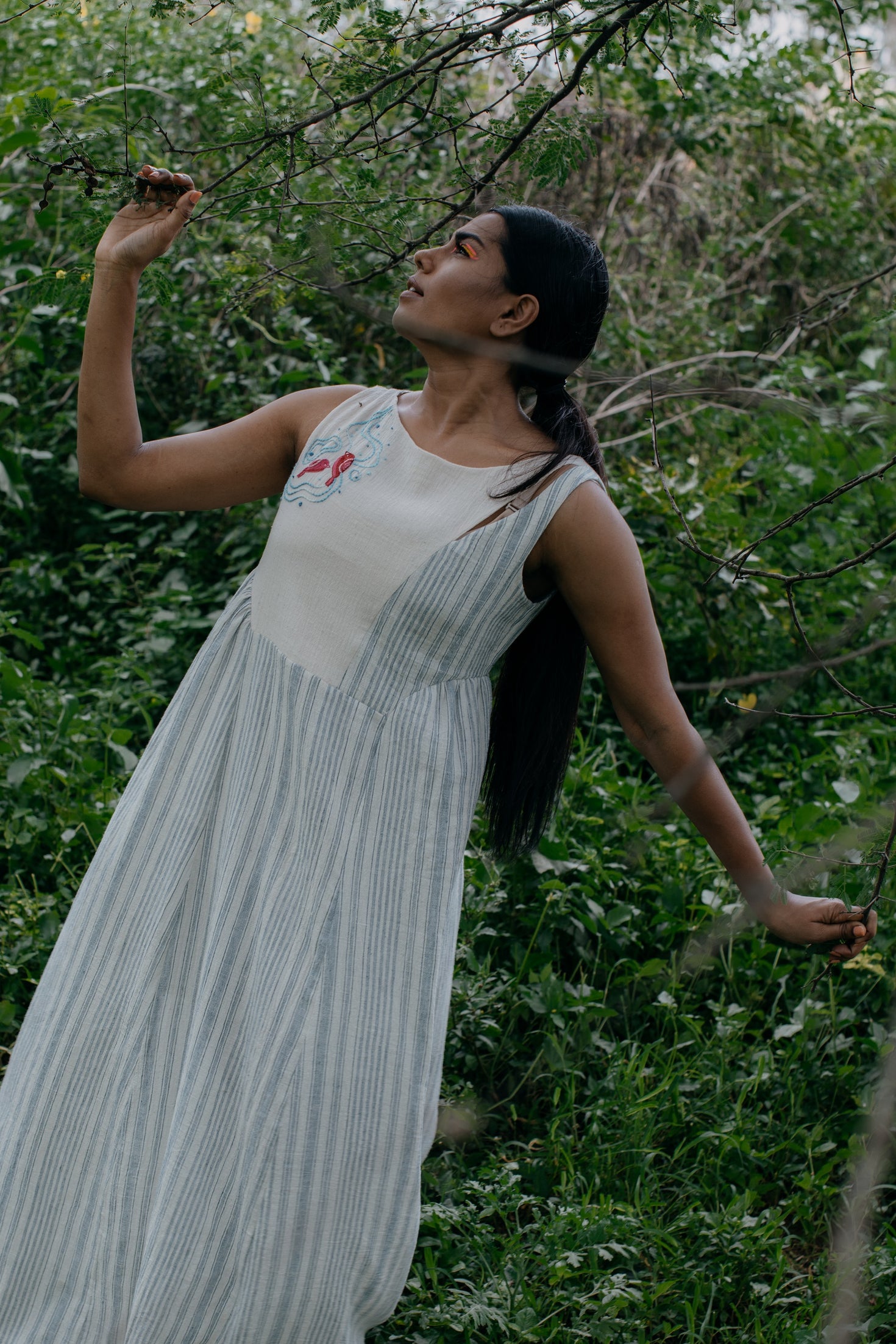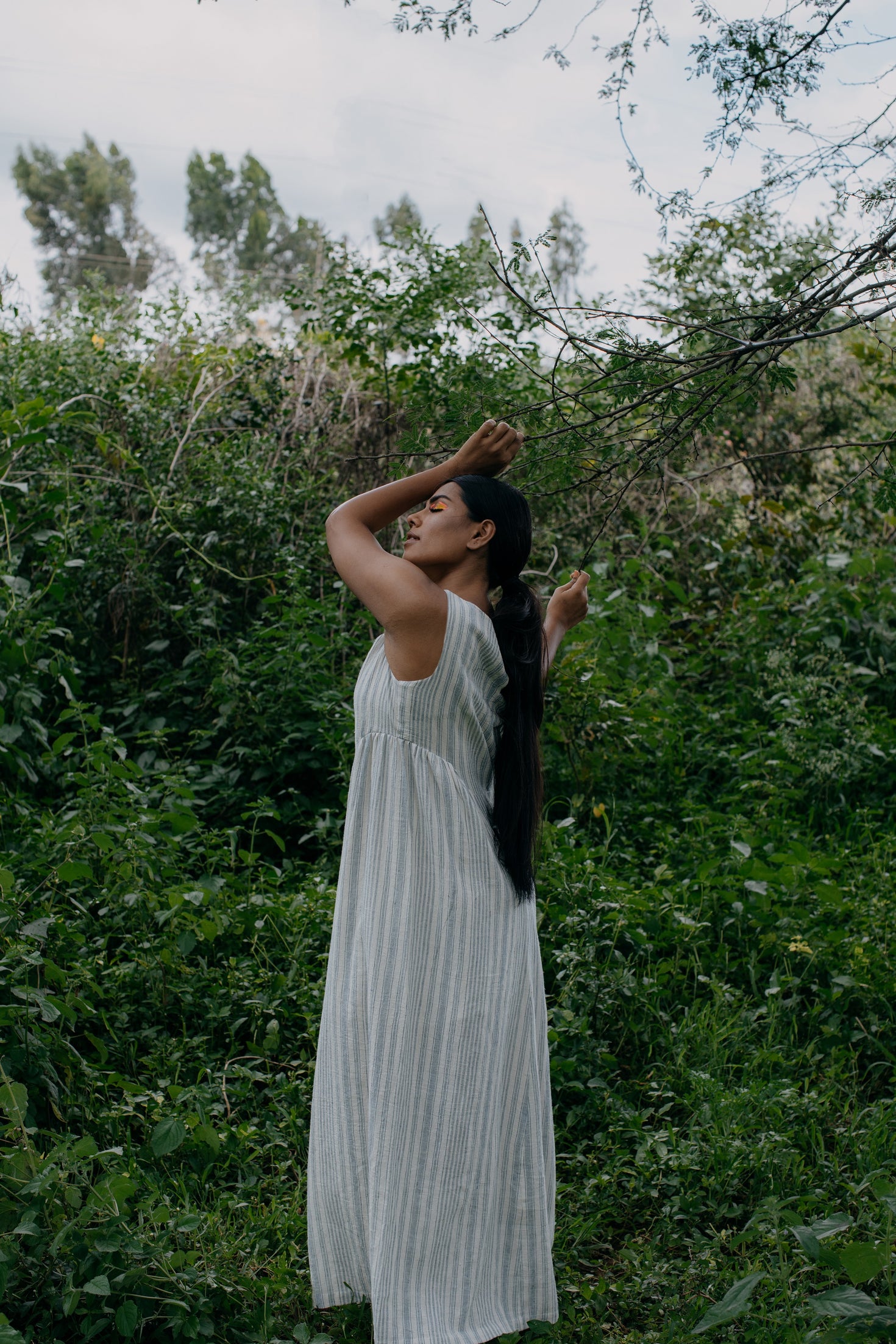 Handwoven gathered maxi dress with side panels and hand embroidered motif on the shoulder.
Woven with naturally dyed handwoven Kala cotton from Bhuj.
Fabric: Handwoven, naturally dyed Kala Cotton
Kaiyare's fresh collection, Nele (means 'home' in kannada), has been inspired by the lush greenery and rich biodiversity of Kabini. The embroidery on the fabric draws from bird patterns and the meandering path of the Kabini river.
Kaiyare's home is set amid the wonderful women artisans of Kabini and their immensely inspiring spirit. Nele reflects just that – the hearts and homes of Kabini's women artisans.
Every piece of clothing is made from natural dyed Kala cotton sourced from Khamir, a not-for-profit set in Bhuj and working hard to revive indigenous cotton of India for over a decade.
One of the few waste-negative brands in the country, Kaiyare (stands for made by hand in Kannada) celebrates the process of making products by hand.
Their products include handwoven apparel, zerowaste footwear, hand-crocheted bags, wallets and home decor made from banana plant fire.
Gently hand wash in cold water, separately with mild detergents. Dark colours may bleed during the first wash.
Every piece is designed and crafted by hand. Any unevenness in texture or embroidery is not a defect, but a characteristic of the handwoven product and a part of the process, that makes it unique. We do not mass produce our clothes- each piece is specially tailored for you. We will dispatch your box of happiness within 5- 15 days of your order being placed.
You may also like