Going Back To Our Roots
Posted by GO NATIVE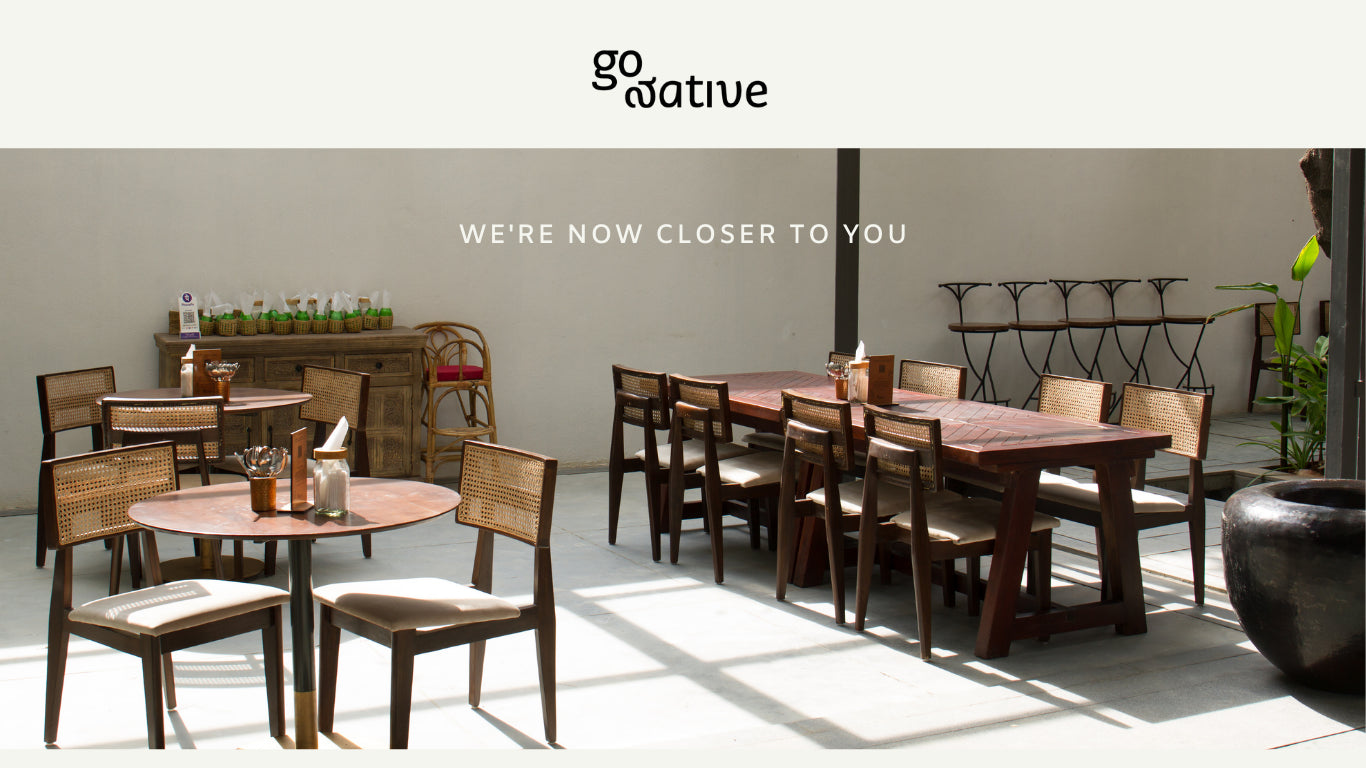 For us, the art of conscious living is not very far from home. It is the path to reconnecting with our roots and building in consciousness holistically, through our diet, lifestyle and culture.
Bengaluru as a city has been on the forefront about advocating for animal rights and ethical living. Over a span of three years, Go Native has expanded from one outlet at Jayanagar in 2017 to three charming locations (HSR, Lavelle Road and Jayanagar), with the fourth one in Sadashivnagar (started in 2020).
Go Native explores the art of conscious living through Farm-to-Table concepts. It is a one-stop experience for delicacies conjured with seasonal native ingredients, and carefully curated home décor, handwoven apparel and naturally extracted wellness products, tweaked to perfection.
Being the conscious neighbourhood community store and restaurant, our customer loyalties have grown satisfactorily over the years.
We were grateful to find out that our customers are willing to brave the Bengaluru traffic for the Go Native experience. Our customer testimonials have shown us proof of the things that make someone want to revisit Go Native - the innovative, tasty and seasonal dishes, vegan dishes, healthy meals, homely space, décor, great service and a diverse range of curated products.
Based on multiple interactions with our customers, we discovered that just like us, our clientele strongly believes in the art of sustainable living and are willing to go that extra mile to make a difference.

At Go Native, we source our supplies from local farms located within a 500 km radius of our kitchen. We purchase from farms that practice organic and environmentally sound farming.
Our farm partners are certified under Fair Trade - which help sustain livelihoods through better prices, decent working conditions and fairer wages for the farmers.
All ingredients used at Go Native are non-GMO and pesticide free. They are also seasonally sourced, and hence, we have seasonal variations in our menu.

All our Go Native buildings are upcycled from old ones, where we harness solar power for backup, harvest rainwater, compost our kitchen waste and eliminate use of plastic at every step.
Additionally, we are a vibrant space for indigenous and performative art forms, such as yoga and tai chi, as well as, painting workshops, discussions around zero waste living and community events (story-telling, pottery, board games).
Collection 2019
Sale 70% Off
Title for image