Our Online Presence
Posted by GO NATIVE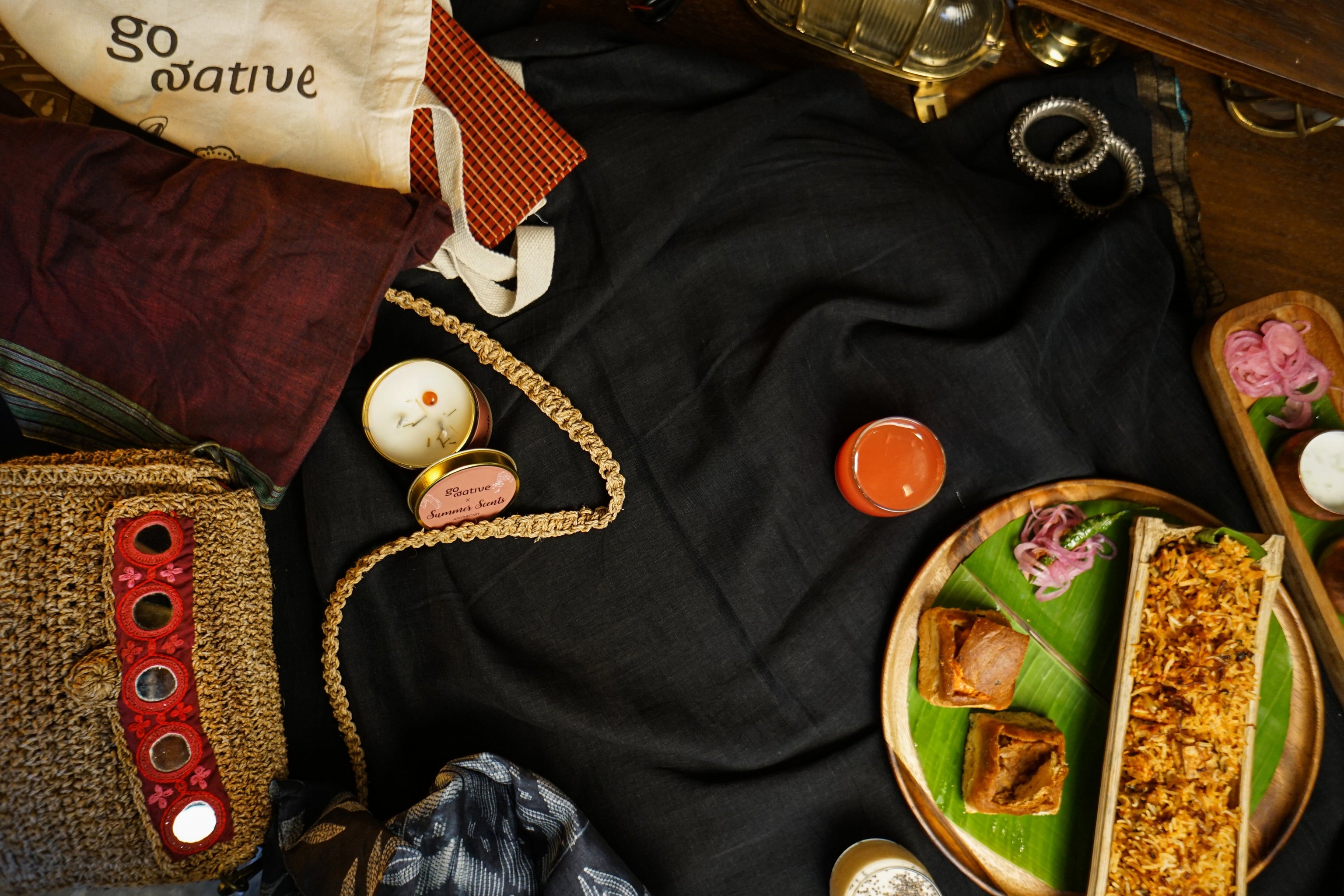 At the onset, we were afraid of being lost as 'just another marketplace'. Circumstances and the belief that we now - with our understanding of who we are, the amazing designers we're closely collaborating with, the products that we've experimented with and felt a need for - have a clear voice, have made us ready to go online.
We hope to bring a level of authenticity to this space and set our own standard of 'handcrafted' and 'natural'.

Instead of green washing and the excessive term usage, we want to be curious and transparent about our sources. 
We want to stand by the weavers strongly and define handcrafted at every process of the product - handloom and working with the weavers is our way to support our largest cottage industry.
For us, this same thought process is translated across categories, where:
Natural truly means that certifications are included.
No plastic containers.
Coconut sugar over jaggery and honey, (both of which, are definitely healthier than white sugar).
Waste negative home products and an overall love for the natural & organic.
This is who we are as a brand. This is the essence of what we want to communicate on our website as well. We want to be able to set the ball rolling towards conscious collective consumption habits of us, as a society and continue evolving positively!
Collection 2019
Sale 70% Off
Title for image