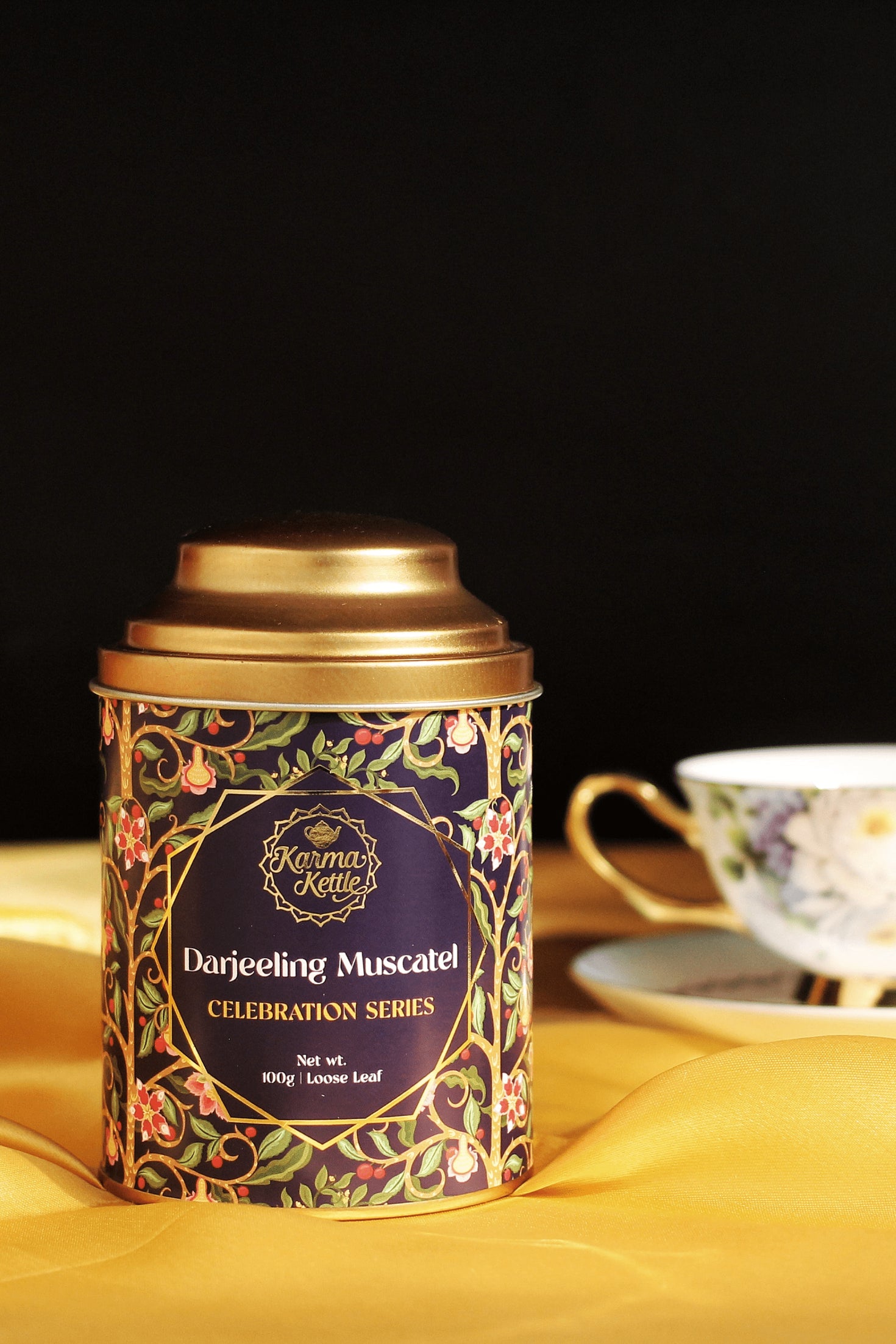 Known for its unique "muscatel" aroma and flavour, this gourmet Darjeeling Muscatel is a tea cherished by tea connoisseurs worldwide for this very reason.
Karma Kettle is a specialty tea company, that prides itself on being one of India's finest tea blenders, offering an expansive selection of thoughtfully crafted teas and tisanes that rejuvenate your senses and elevate your mind.
Deeply rooted in the company's philosophy is "Karma" which translates to, what goes around comes around.1 tsp measuring around 2 grams is what you need to brew 200 ml of tea.
They believe that tea is a healthy beverage and that in blending tea with the purest botanics, they transform tea to a salubrious infusion that positively impacts your body, mind, and spirit.
Karma Kettle nurtures relationships with medium scale tea estates, farmers and local artisans to strive to build a sustainable future for Mother Earth
Storage: Once opened, store the tea in an air tight container in a cool and dry place to preserve the color, vibrancy and taste of the leaves.
You may also like