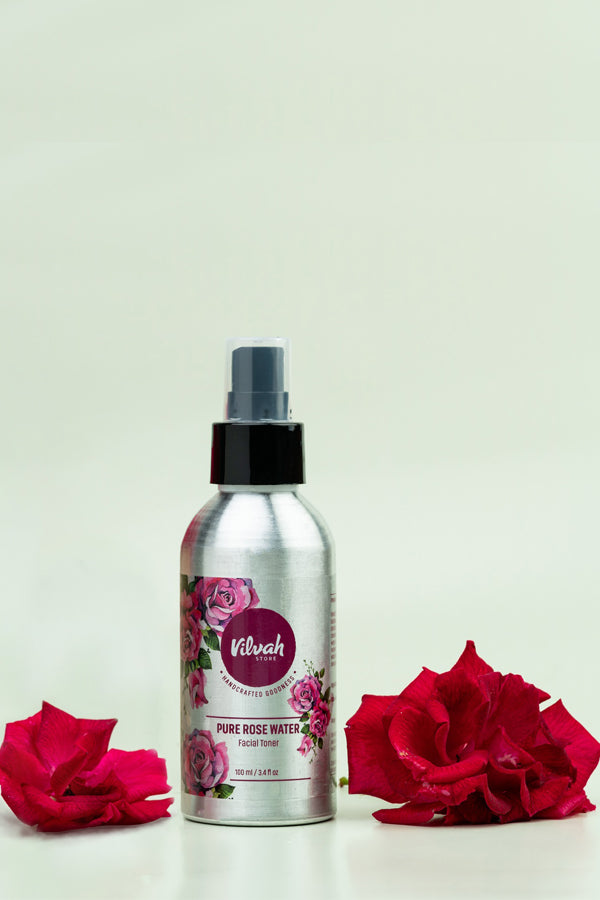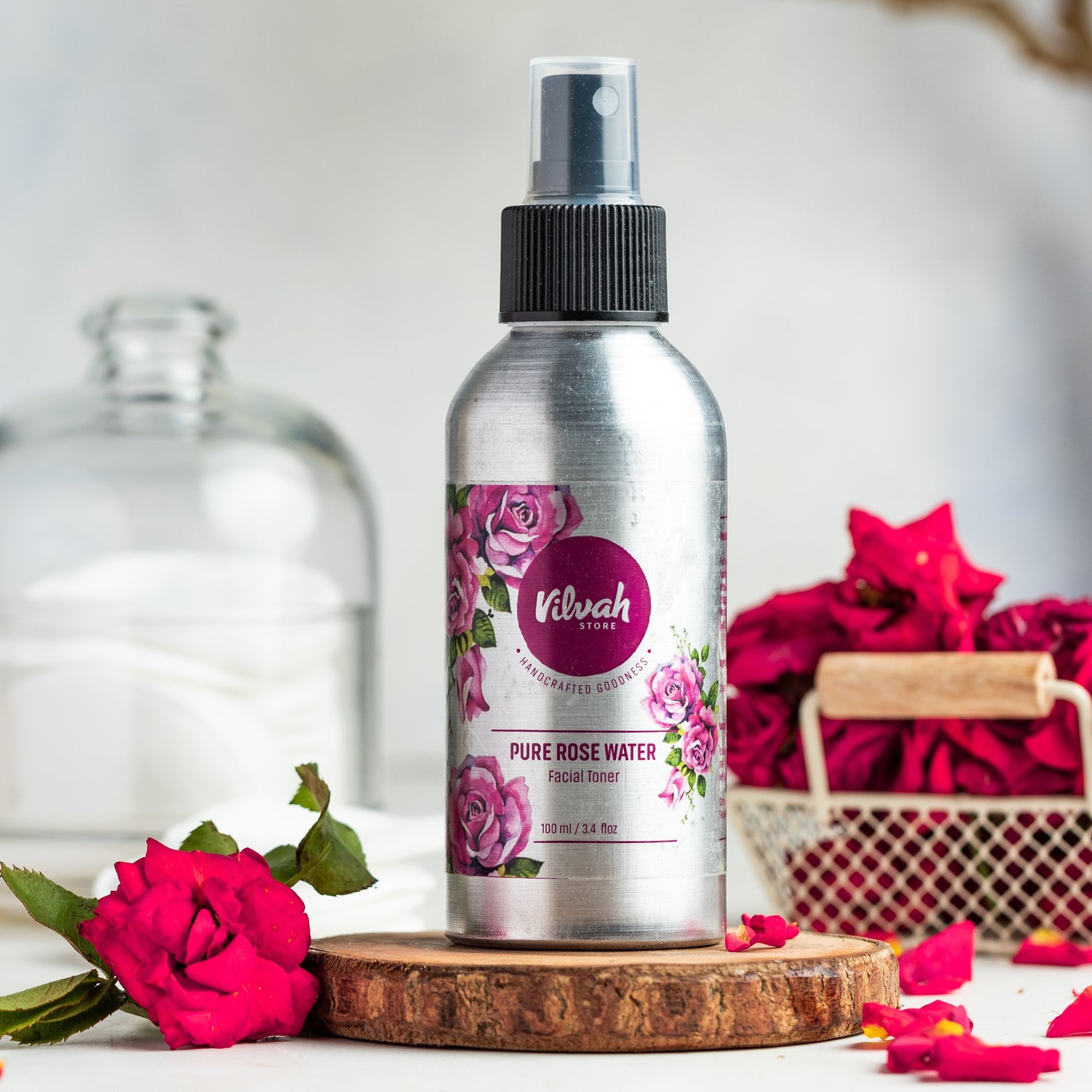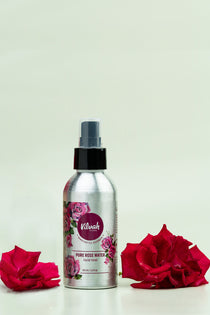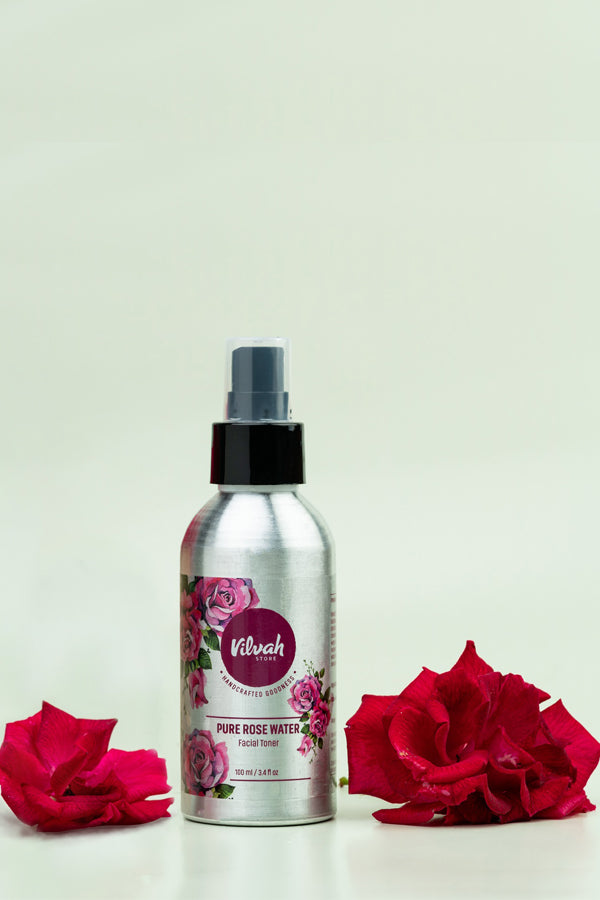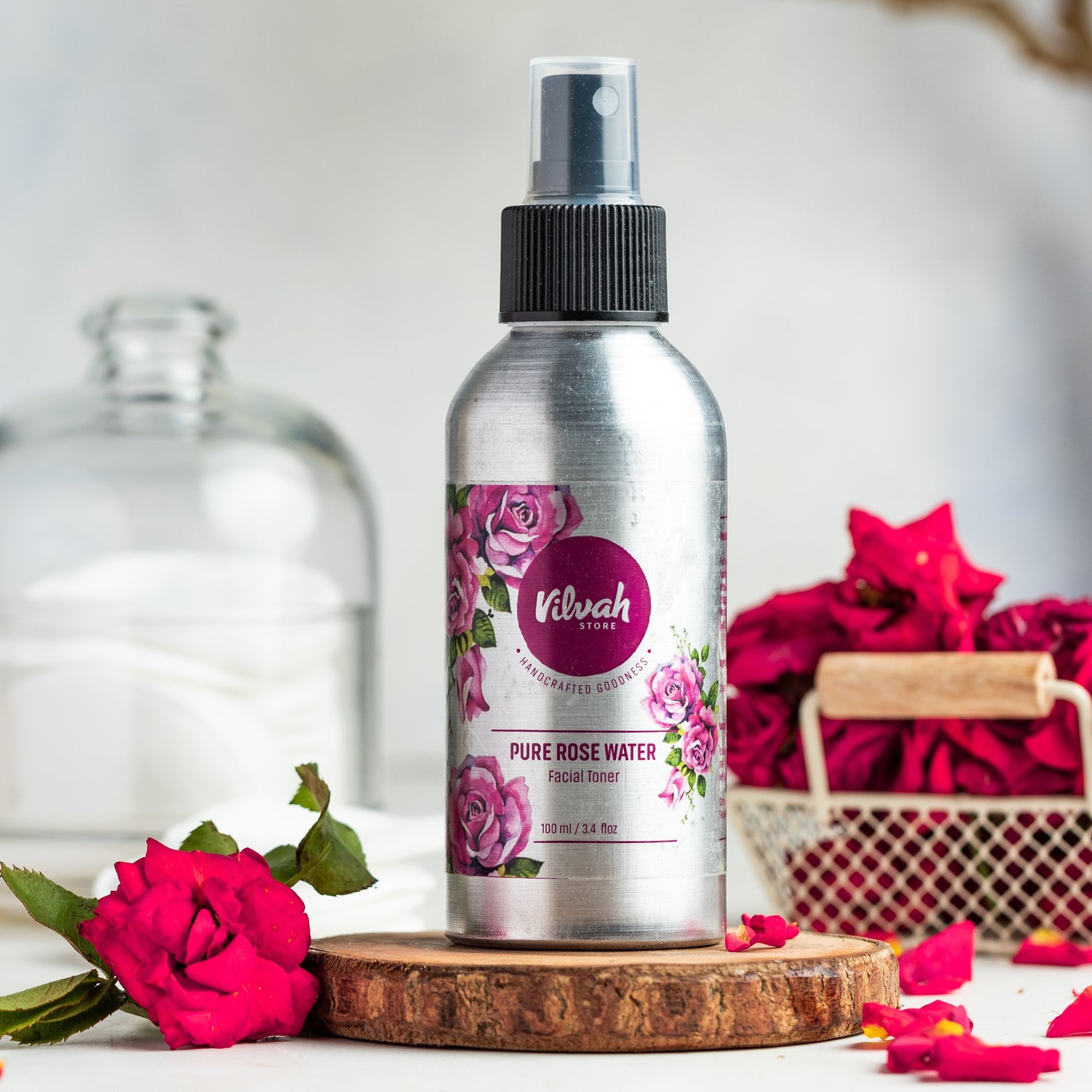 Steam distilled from fresh Rose petals obtained from the mountains of Uttarakhand, this organic rosewater is edible grade and and completely free from any additives.
1 litre of rose water is obtained from 5 kg of pure rose petals. Thereby, making it this nutrient-rich water an excellent natural toner which cools and calms your body.
Kids Friendly.
Farm-to-face. 100% farmed and sourced locally.
Vilvah is a sustainable skincare brand using the freshest ingredients and committed to supporting the organic family of farmers. All Vilvah products are are from the ground up, handmade with only the finest and freshest ingredients. Made with a concoction of natural and organic agricultural produce, carrier oils, essential oils and butter, their products are pure and chemical free.
Spray directly on to your face at any time of the day.
Can be used as an eye drop for tired eyes.
You may also like