To Sale Or Not To Sale
Posted by GO NATIVE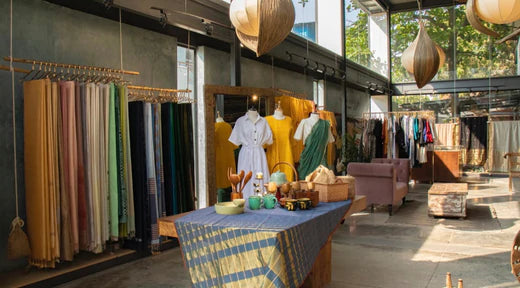 Do You Have A Sale Season?
This is a question we are often asked. So we thought we'll take out sometime to pen down our thoughts and also, explain why we do not go on a sale.
As a brand, we have always been extra cautious of going on a 'sale'. We don't have exorbitant markup prices, which is why we have kept away from announcing big discounts or site wide sales.
Taking a moment to understand the terminologies like '70% sale' or 'upto 60% flat discounts' - such offers don't work for us as our retail margins are far lesser than 70 or 60%.
We have always believed in being transparent and accountable to our makers, and our community. Our products do not have a high marked up price, just so we can attract buyers doing big sales.
Also, the nature of the product makes a huge difference. When products are made by hand and not machines, having a sale makes it immensely difficult for us to offer continuous support for the livelihoods of artisans and weavers.
But we also know the joy and love, any handmade item can bring to one! Hence, when we did our Warehouse Sale, it was with the intention of freeing up some space to restock our warehouse.
There is a story and message in every product.
Our ethos of slowing down and valuing every little thing has been ingrained in all that we do. We truly value every item we sell - buy less, use more.
We work closely with a multitude of craft clusters and artisans from across the country, to do our bit to support the heritage of Indian craft and its custodians
.
We are also careful about producing in BIG quantities - as we want to consciously move away from fast fashion and consumerist behaviors.
In essence, our philosophy allows us to make few and cherished products, stock less and let our customers choose & buy thoughtfully.
A cycle of conscious living, is what our community believes in - all it needs is a small act of mindfulness.
Collection 2019
Sale 70% Off
Title for image