#MadeByThem
Posted by GO NATIVE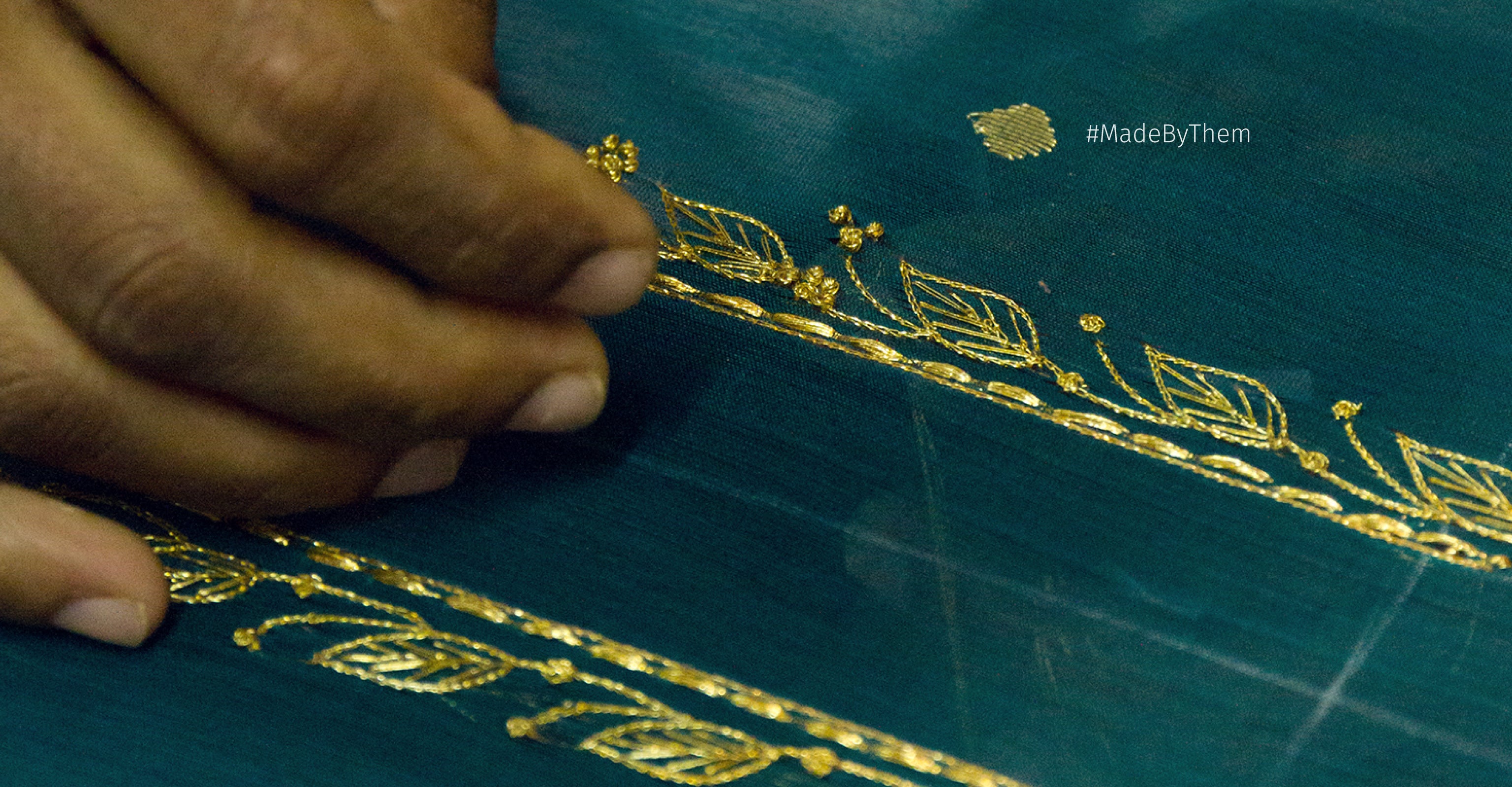 𝐖𝐡𝐨 𝐌𝐚𝐤𝐞𝐬 𝐘𝐨𝐮𝐫 𝐂𝐥𝐨𝐭𝐡𝐞𝐬?
Several recent events have thrown light on the difficult conditions within which garment workers function around the world - low wages, long work hours and pandemic induced closure of factories.
In the fast fashion industry, garment workers tend to be at the very end of the hierarchy with little to no say in their craft.
Our mission to keep 'Sustainable Fashion' at the core an building a fairer, safer and transparent fashion industry - beginning with the custodians of this art, our weavers and tailors.
While setting up our very own tailoring unit, we began with the building blocks of this industry - our tailors - allowing them to decide their own compensation, work hours and their skill sets.
If you visit our HSR garment making station, where all our tailors work from, you'll notice the work environment feels like home - with radio chatter, humming of Bengali songs, shy faces and a sense of power emanating from their own work.
Featuring Master Ji Aslam, who is an absolute wonder to watch with a pair of scissors, and Alam, who has been helping us turn our dreams of making a homegrown handloom line into a reality.
#𝐈𝐧𝐭𝐞𝐫-𝐠𝐞𝐧𝐞𝐫𝐚𝐭𝐢𝐨𝐧𝐚𝐥:
For most of our artisans, the skill of weaving or tailoring is something they have learnt from their parents/grandparents, who in turn, have learnt it from their ancestors.
A skill that has been passed down from generations carries immense strength and beauty, that no factory-made garment can invoke.
The history of several cultural passings tied together with one act of making things by hand - it's truly an art!
Our artisans have been a part of our journey as a collective and as a brand - helping us explore the world of handloom one stitch at a time.
Featuring Roz, our very own homegrown label of gorgeous Maheshwari dresses, Cotton kaftans and Silk kurtas. .
Collection 2019
Sale 70% Off
Title for image